3D Printing Quadcopters Drones Could Be Used In Emergency Situations
---
---
---
Peter Donnell / 9 years ago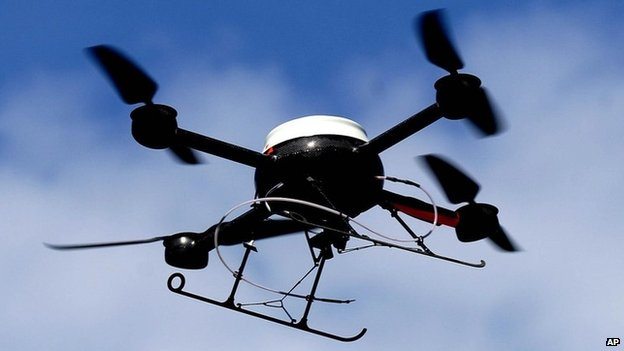 3D printing and quadcopters are two of the coolest innovations to happen in recent years, one can make virtually anything you want and the other can go virtually anywhere you want, so what if you were to combine the two? Well that's exactly what one team of Engineers from the Imperial College of London have been working on, flying 3D printer drones.
While there's still some work and a fair amount of doubt about the 3D printing ideals, which they hope could see the drone print a landing nest in treetops, allowing it a place to land and recharge (most likely via solar power) automatically. However, they still plan to include some form of the printing mechanism which can deploy a sticky foam on dangerous objects, before attaching themselves and lifting that hazard away. This is obviously handy for dangerous cleanup operations that involve hazardous waste, where it would be too dangerous to send in a person.
[youtube]http://youtu.be/DyAvbq8o7xI[/youtube]
Obviously the technology still needs some work, but there are hopes to deploy something similar to help with search-and-rescue scenarios and many other kinds of emergency where parts need to be quickly deployed to difficult places. The technology even has a place in the construction industry as it could be used to repair bridges and other structures.
Thomas J Creedy, a PhD student working on the project at Imperial College London, said in a statement: "This is an exciting first step in the lab's development of co-operative robotic systems for building structures inspired by the natural world."
Obviously the technology still needs work and its 3D capabilities are still somewhat 2D, but as a proof of concept the idea certainly has merit. I for one look forward to yet more innovations from the world of 3D printing and quadcopters.
Thank you BBC for providing us with this information.
Image courtesy of BBC.