3DMark Update Adds Ultra HD Benchmark
---
---
---
Bohs Hansen / 7 years ago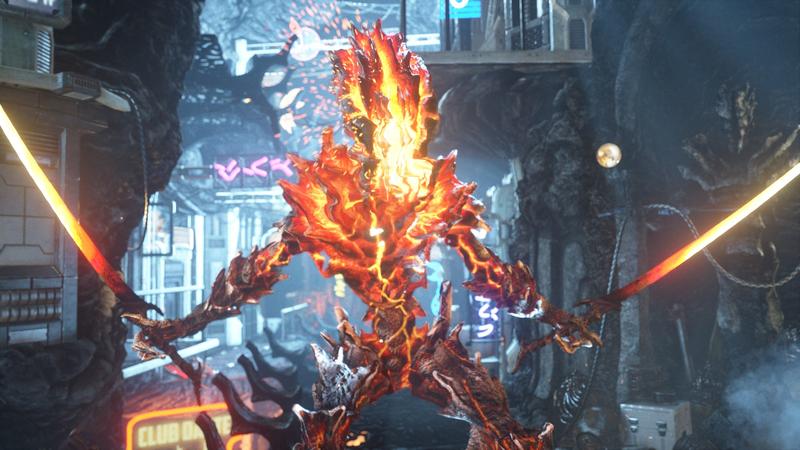 Ultra high-definition gaming is the next big thing and something that is starting to become available to the boarder gaming community. The last generation of GPUs made this a possibility with multi GPU setups. The new line of Nvidia GTX 980 cards are breaking records everywhere and moved us another step closer. This is coupled with the fact that 4k monitors are starting to become affordable for the average enthusiast; UHD gaming is closer than ever before.
So far there haven't been any dedicated benchmark tests for this high-resolution, something that had to be changed. Futuremark has created the world's first 4k Ultra HD benchmark with the Fire Strike Ultra test. Firestrike Ultra renders the test-content at 3840 x 2160 pixels before scaling the output to your PC's display resolution. This means you don't have to own a 4k monitor to test if your hardware configuration can pull such a high-resolution or if you need to upgrade. The test requires a GPU with at least 3GB dedicated memory and either the Advanced or Professional Edition of the software.

People were eager to test their hardware and the current score-leader had an Intel Core i7-5960X CPU with a quad-SLI of GTX 980s for his 12,016 score. The best AMD GPU score was achieved with an Intel Core i7-3970X and a quad-crossfire setup of R9 290X graphics cards, scoring 11,274 for a third place in the rankings.
Changelog:
Added Fire Strike Ultra, a new 4K Ultra HD benchmark test. You don't need a 4K monitor to run Fire Strike Ultra, though you will need a GPU with at least 3 GB of dedicated memory.
Improved:
New design for main benchmark selection screen.
Improved benchmark logging to assist customer support.
Fixed:
3DMark is now more robust when there is a problem identifying or monitoring the hardware in the system.
Professional Edition:
You can now set command line options within .3dmdef files.
Minor syntax changes to the .3dmdef definition files. You may need to update your existing scripts if using automation. See Command Line Guide for details.
Added command line logging options.
Command line progress logging now includes workload names and loop numbers.
Removed empty log lines from command line output.
If you own the steam version it will update automatic and the standalone version will prompt with a notification and wait for your action to update. Time to test that hardware and see what it can perform!
Thank you Futuremark for providing us with these information
Image courtesy of Futuremark