69-Year-Old Has 11 Phones – All To Play Pokemon Go!
---
---
---
Mike Sanders / 3 years ago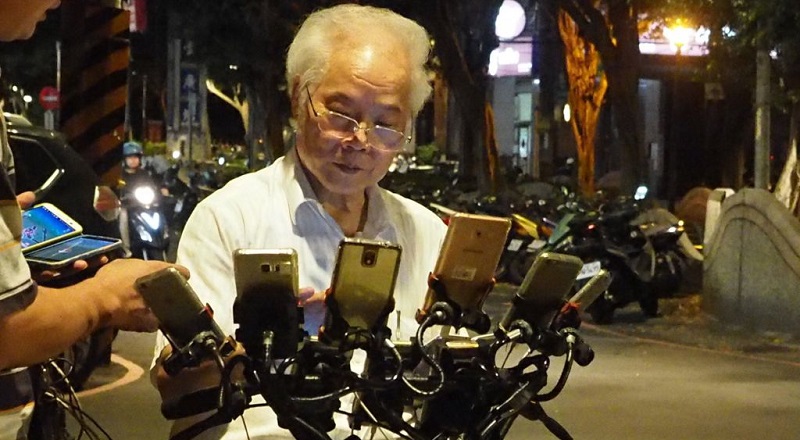 Pokemon Go!
Pokemon Go was a massive phenomenon when it landed 2-years ago. These days, while it's still making oodles of money, the craze has died down somewhat. There is one many though who takes it all very seriously.
In a report via Kotaku, a 69-year-old man from Taiwan has his bike fitted out with nine smartphones (and two more in his pockets). All of which is set to run Pokemon Go! He must be a pretty huge fan!
Chen San-yuan! – I Choose You!
People have started comparing him to Professor Oak, and aside from a vague resemblance, it is, of course, in no small part due to his commitment to the game. In the video below, he shows all the phones running in tandem and even the backpack full of chargers he needs to make sure his phones can all successfully last his rides.
He says that he does it to keep himself fit, healthy and his mind active. Something he believes will help prevent him from ever getting Alzheimer's disease.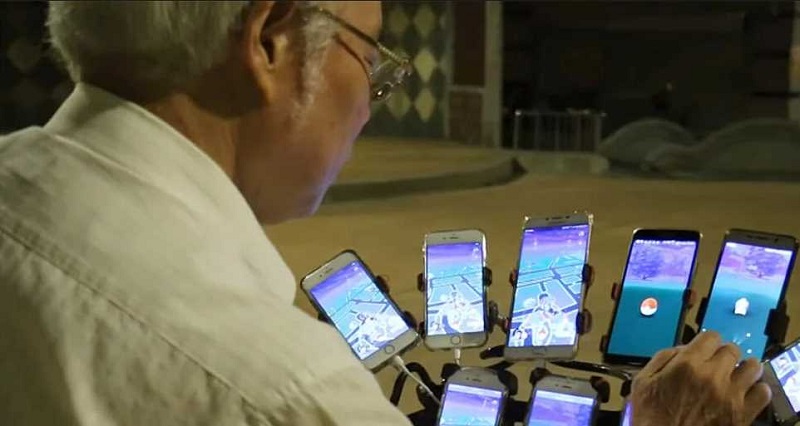 Who's That Pokemon!
In the video above, they put him a little to the test to check his Pokemon knowledge. Despite 11 phones worth of Pokemon Go, he surprisingly doesn't know them all. He still needs to catch them all. Despite that though, for a 69-year-old he knows a surprising amount. It does, however, seem to back up his claim that he only does it to keep himself active both physically and mentally.
Despite it all though, I rather like this guy. I hope I'm still so positive about gaming when I'm 69! What do you think? – Let us know in the comments!
Video