A Truck Full of EVGA Graphics Cards Was Stolen!
---
---
---
Mike Sanders / 2 years ago

Despite some signs that things might have been getting better over the Summer, graphics cards continue to remain both in exceptionally short supply, and, generally speaking, priced significantly higher than any of their official MSRPs. – With such a high value currently placed upon them, however, it's not exactly surprising that criminals should be targeting them. Following a report via Videocardz, however, it's bad news for EVGA as a whole truck full of their Nvidia 30XX's was stolen (or more accurately hijacked) last week!
EVGA Suffers Graphics Card Heist
Following a post on their official forums, EVGA Product Manager Jacob Freeman has confirmed that an entire trucks worth of their Nvidia 30XX graphics cards (ranging from the 3060 all the way up to the 3090) were stolen last week on October 29th. While they haven't given any specific details surrounding the heist, they have confirmed that the vehicle was on the way to their California distribution center.
At the time of writing, it's unclear whether just the graphics cards or the entire truck was stolen. The bottom line, however, is that EVGA may have had as many as 1,000 GPUs stolen from them in what may well have been a coordinated and planned criminal attack!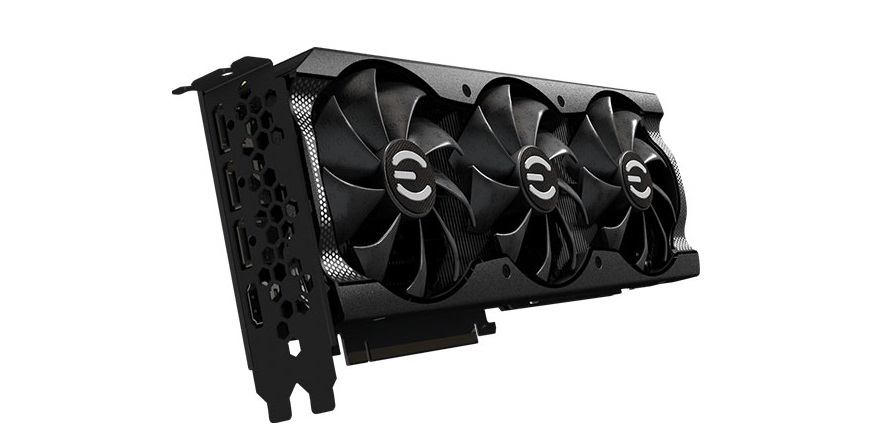 What Do We Think?
Although specific details of the robbery are still pending, it does seem somewhat likely that someone, somewhere, was 'tipped off' as to what the truck contained, and either an individual (or more likely an organisation) decided that it would represent a pretty tasty (and highly lucrative) target. – While EVGA is, of course, not happy about this situation, they have issued a general warning to consumers that should they encounter what they believe to be one of these stolen graphics cards (being sold either online via an auction site or possibly from the back of a transit van!) purchasing it in the knowledge that it may have been one taken in this heist will likely constitute a crime in itself (handling stolen goods).
If the graphics card is coming from a reseller, EVGA strong advises you to ask the current owner for proof of the original purchase. Failing this, you can pass on any relevant information to EVGA via the following email address "stopRTX30theft@evga.com".
If even criminals are targeting graphics cards though, then it really highlights just how crazy the current situation is getting!
What do you think? – Let us know in the comments!