Activision Reduces Workforce Due to Poor Guitar Hero And Skylanders Sales
---
---
---
John Williamson / 7 years ago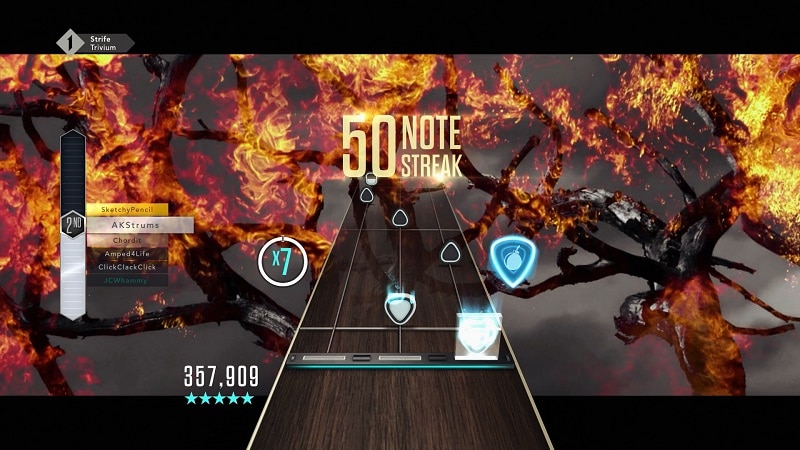 Activision is one of the most profitable video game publishers in the industry and produces a wide range of successful franchises including Call of Duty and Guitar Hero. As a result, the studio can invest large sums of money into projects and usually makes an impressive return. Although, the company doesn't really take any risks and focuses on sequels which have a long-standing history of being popular.
For example, Activision funds a yearly release cycle for Call of Duty and continues to set record sales targets. Arguably, this has resulted in some fans being disappointed with the series due to a lack of innovation. It's also a target of mocking as people perceive the franchise as a way of printing money for Activision. Despite the financial success of Activision's main IPs, there has been some disappointing sales of late. For example, Activision has tried to capture the casual market on mobile devices and bring it to consoles. An Activision spokesperson told Gameinformer
"As announced on our earnings call, our games for core audiences did extremely well, but the casual audience has not yet emerged on next-gen consoles,"

"So we are refocusing to better align with Activision's long-term priorities because, as always, our strategy evolves to keep us ahead of a rapidly-changing industry. We are working with those impacted by the changes to offer outplacement services and support."
It's always sad to see people losing their jobs especially in the games industry where there's so much competition. Clearly, the console audience is accustomed to an enriching narrative and complex gameplay. Casual games on smartphones work superbly because they offer downtime at any location and provide tactile controls. Barring a few exceptions, I can't really see puzzle games being that successful on consoles unless there's a shift in attitudes from players. They are rightfully very wary of the casual business model and distrust publishers' use of microtransactions.
Image courtesy of Forbes