ADATA Announces New Military-Grade HD680 External HDD
---
---
---
Ron Perillo / 3 years ago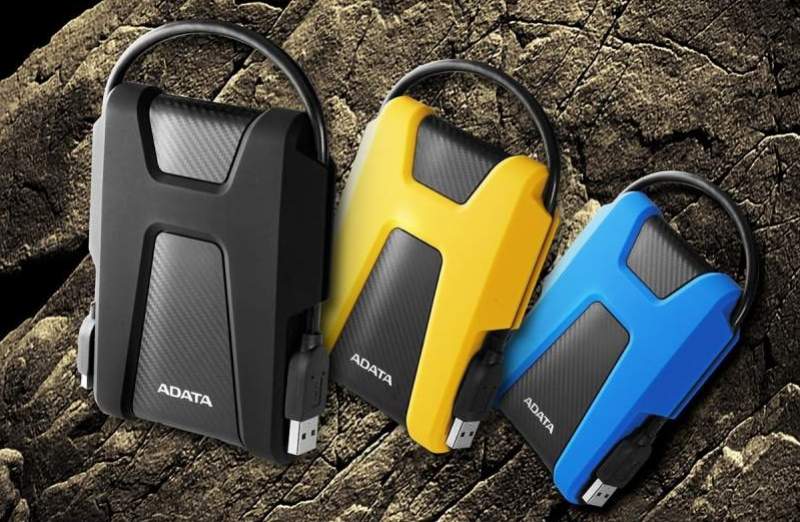 Tough Storage for Your Data
ADATA is announcing the launch of their new HD680 external drive. It comes in a variety of colours, including black, yellow and blue. However, do not let the bright, playful appearance fool you, these are highly durable drives that can withstand plenty of abuse. The drive is dust proof and water-proof. As long as the USB covers are in place of course.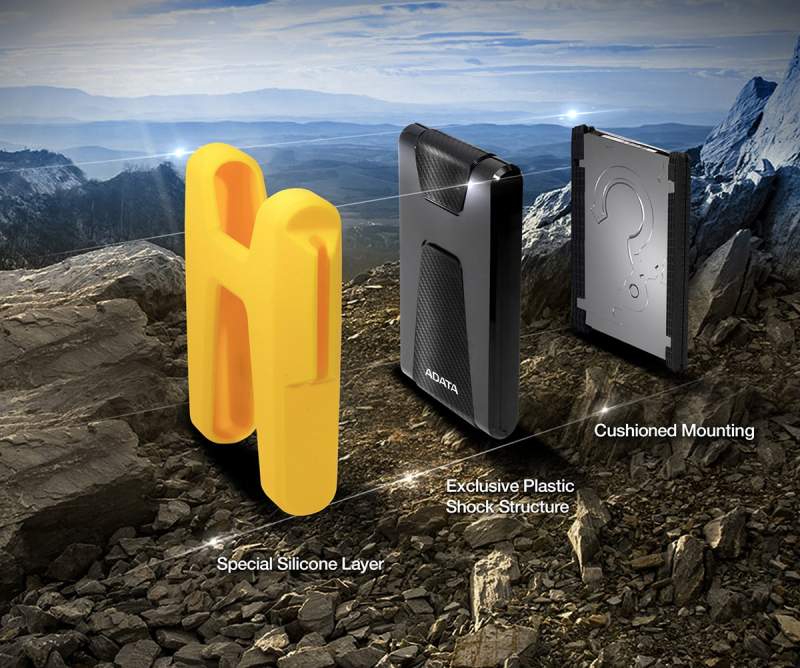 In fact, it meets the U.S. Military MIL-STD-810G 516.6 standard. It does this by using a triple-layer construction that consists of a shock-absorbing silicone casing, sturdy buffer, and a cushioned mounting for the hard drive. The result? You can throw this drive off from a 1.22 meter height and it will survive. Furthermore, the data inside is secured with AES 256-bit encryption. So it is tough inside and outside.
What Capacity Sizes are Available for the ADATA HD680?
Users can opt for either the 1TB or 2TB capacity. Two Terabytes translates to about 341 hours of HD video footage, or 643,120 3MB images.
ADATA also includes the USB cable already, plus it is housed on the silicone layer. It uses a USB 3.1 interface, although it is also backwards compatible with USB 2.0. The only catch is that users will need a USB-Y cable as a separate power feed for the internal drive is required on a USB 2.0 cable. Whereas a USB 3.1 cable has enough bandwidth for power and data transfers.