ADATA Introduces the UV240 USB Flash Drive
---
---
---
Ron Perillo / 3 years ago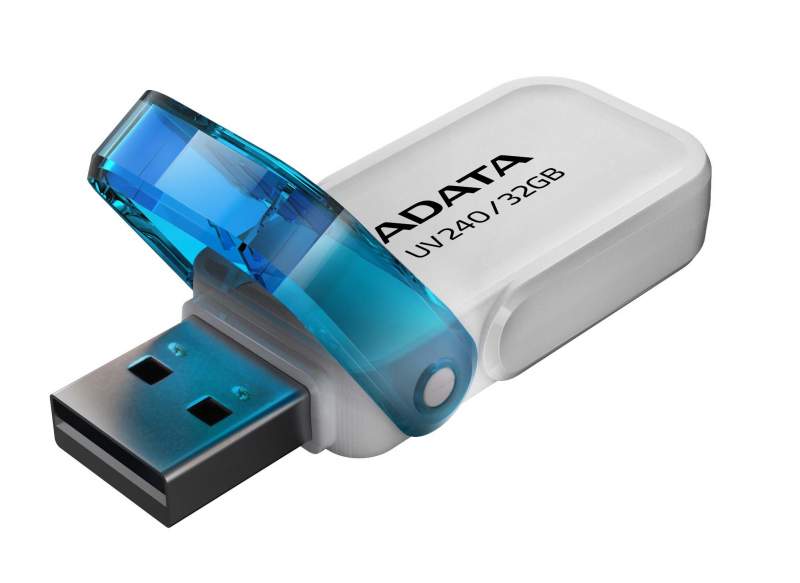 USB Flash Drive with Flipcap Convenience
ADATA is announcing their new UV240 USB flash drive. Like all portable USB storage devices, the UV240 is compact and is readily usable on any USB 2.0 port. ADATA also does away with the typical cap cover on the USB port for added convenience. These caps just end up missing anyway, so ADATA's solution is a built-in flip cap design. Users simply flip it open when necessary, then flip it back closed when done.
The drive also comes with a hook for attaching a lanyard or keychain. This ensures that users will never misplace it.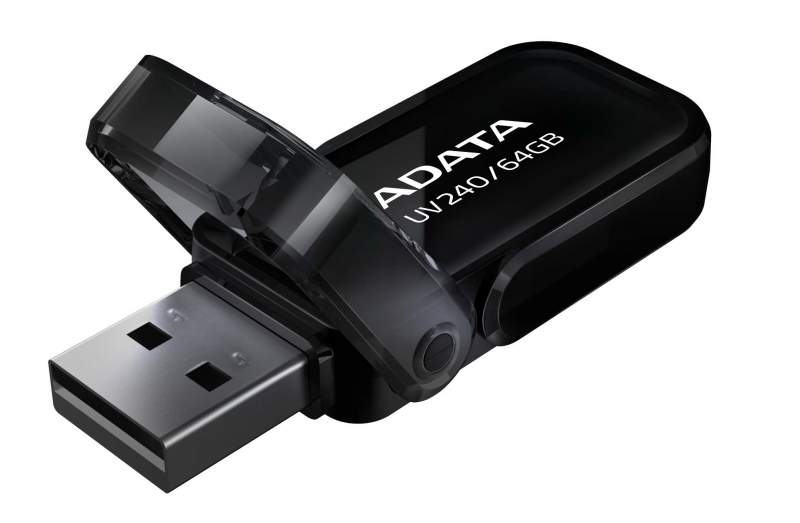 How Fast is the ADATA UV240 USB Flash Drive?
The UV240 uses the standard USB 2.0 interface, so it is not the fastest drive on the block. USB 2.0's top theoretical speed is 60 MB/s. Meanwhile, USB 3.0's top theoretical speed is up to 640MB/s. However, with its Type-A connector, the UV240 is compatible with a wide range of devices.
Furthermore, users who purchase UV240 can download the free value-added software "UFDtoGO" and "OStoGO". These software applications offer true mobility and leave no trace behind when working remotely from your office.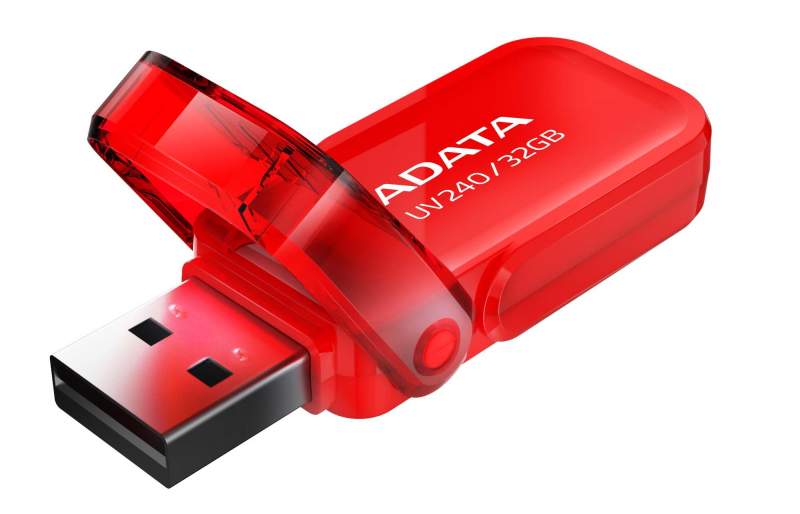 What Capacity Options are Available for the UV240 Flash Drive?
The UV240 is available in 8GB through 64GB capacities. Aside from sizes, users can choose between three different colour options. This includes black, white/blue and red.