ADATA Launches its Stylish HV611 USB 3.0 External Hard Drive
---
---
---
Gabriel Roşu / 9 years ago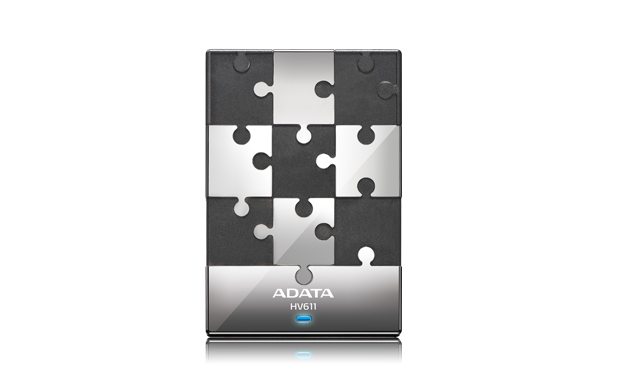 ADATA has just announced the launch of its latest portable HDD solution featuring the latest USB technology, the HV611 USB 3.0 External Hard Drive, coming with simplistic design, vivid colours and unique puzzle patterns, as well as a compact size.
The company states that the SuperSpeed USB 3.0 interface clearly makes a difference in the efficiency of data transfer compared to similar external HDD solutions featuring USB 2.0 technology. Also, ADATA emphasises de HDD's unique stylish interlocking shiny and matte puzzle piece lines present in its design, which the company considers to be an eye-catching 'magnet' along with the bright blue LED indicating data transfer status.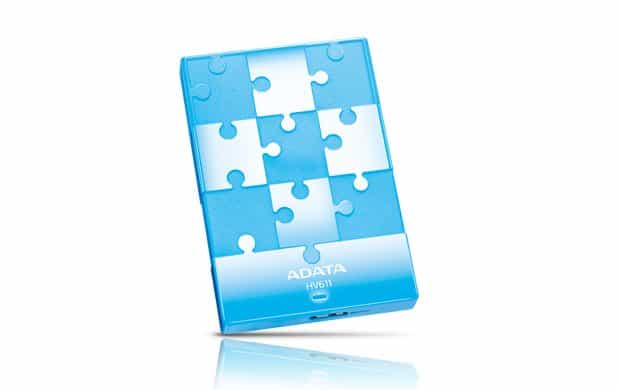 In terms of specifications, the HV611 is said to have a standard 2.5″ SATA HDD size, measuring in at 115 x 75 x 15 mm and weighing in at 151g, while operating at USB DC 5V. Customers who desire to purchase the HV611 are said to also be eligible for free downloads from ADATA's proprietary OStoGO and HDDtoGO software, as well as receive a 3-year warranty for the product at hand.
The HV611 is said to come in capacities of 500GB and 1TB, having them available in four colours: black, starry white, shining blue and hot pink. In terms of pricing, the 500 GB version is said to have a recommended £41.99 set by ADATA, while the 1 TB version is said to come in at £55.99.