ADATA Unveils HV300 and HD330 External Hard Drives
---
---
---
Bohs Hansen / 5 years ago

ADATA Unveils HV300 and HD330 External Hard Drives
ADATA launched a lot of new solid state drives lately, but this time they're ready with some new portable hard drives. The two new series are the HV300 and the HD330 external hard drives.
With just 10.3 mm thickness, the HV300 is one of ADATA's slimmest large capacity external hard drives to date. It also features a sleek and sophisticated design. The HD330 is designed for durability over looks. With a robust silicone layer, your data is protected from accidental drops and bumps.
ADATA HV300: Slim, Sophisticated, and Safe
ADATA's new HV300 is just 10.3mm thick which makes it easy to carry when you're on the go. Whether you want to have it in your pockets, briefcase, or backpack, it'll fit. The series is made to look good. With its glossy front cover and surrounding textured frame, it looks eye-catching.
Users can pick between four colour options, so you aren't limited to black. There's also a blue, a red, and a white version of the HV300.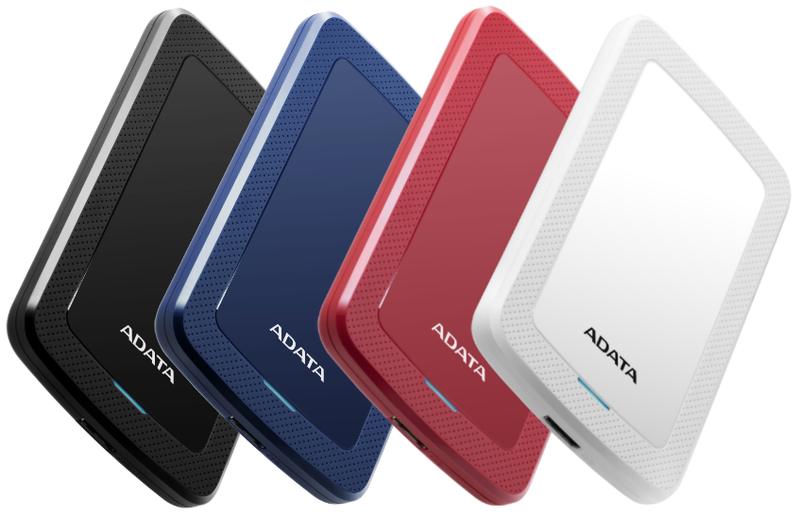 Users also get a lot of capacity options in this series. There is a 1TB, 2TB, 4TB, and a huge 5TB version. Which you pick comes down to your budget and storage needs. It should also be noted that it's only the 1TB and 2TB versions which have the slim design. The larger 4TB and 5TB version are 19mm thick.
The drive utilises the USB 3.1 (USB 3.0) interface and features ADATA's proprietary shock sensors. With them, the HV330 will cease all drive activity if any impact is detected, thereby minimizing the occurrence of errors and bad sectors.
It comes bundled with the HDDtoGO software which has AES-256 bit encryption. Keep your data safe from prying eyes, even in the event of a stolen or lost drive.
ADATA HD330: Ready for Shocks and Drops
The HD330 series has a lot of the same features as the HV300. You get a choice in capacity between 1TB, 2TB, 4TB, and 5TB. You also get the HDDtoGO software with AES-256-bit encryption. There is no white version of the HD330, but you can pick between red, blue, and black.
The difference is the surrounding layers or high-density, shock-absorbing silicone. With it, the HD330 is able to withstand drops, shocks, and bumps with ease. The HD330 features the shock sensors too, so in many ways, it's very similar to the HV330. The indicator LED will flash red when the shock protection kicks in, so you'll know when it does and why your transfers stopped.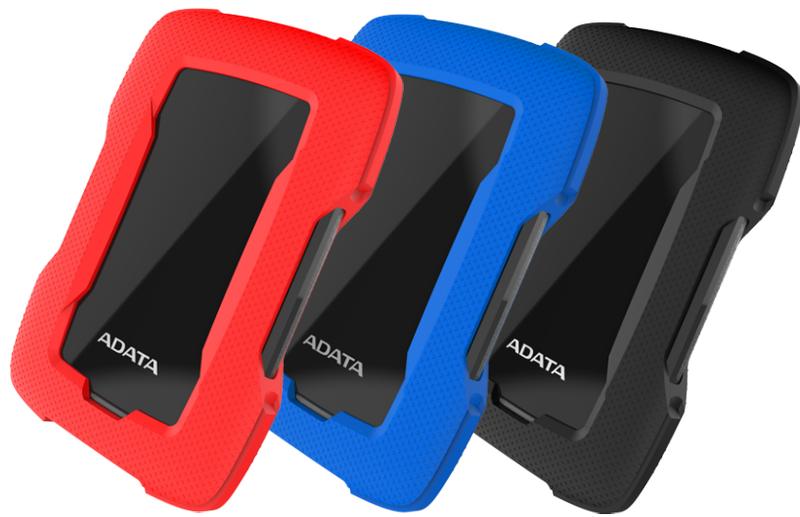 Pricing and Availability
ADATA didn't reveal a price or availability for the two new drives at this time.