ADATA XPG CYBERCORE Platinum 1300W Power Supply Review
---
---
---
Mike Sanders / 12 months ago

ADATA is widely respected as a PC component manufacturer. Over the last couple of years, however, they have been showing a definite trend towards its XPG branding when it comes to gaming or performance-focused products. A move that potentially wants to attempt to keep a somewhat separation between church and state of allowing the ADATA brand to remain more commonly associated with memory and storage products. With the release of their new XPG CYBERCORE, however, we certainly have a potent PSU on our hands here regardless of the name! Not only does this offer a colossally huge 1,300 watts of power output, but this is provided with an 80-Plus Platinum efficiency rating!
This is, without a doubt, and at least (so far) on paper, a very impressive and imposing power supply!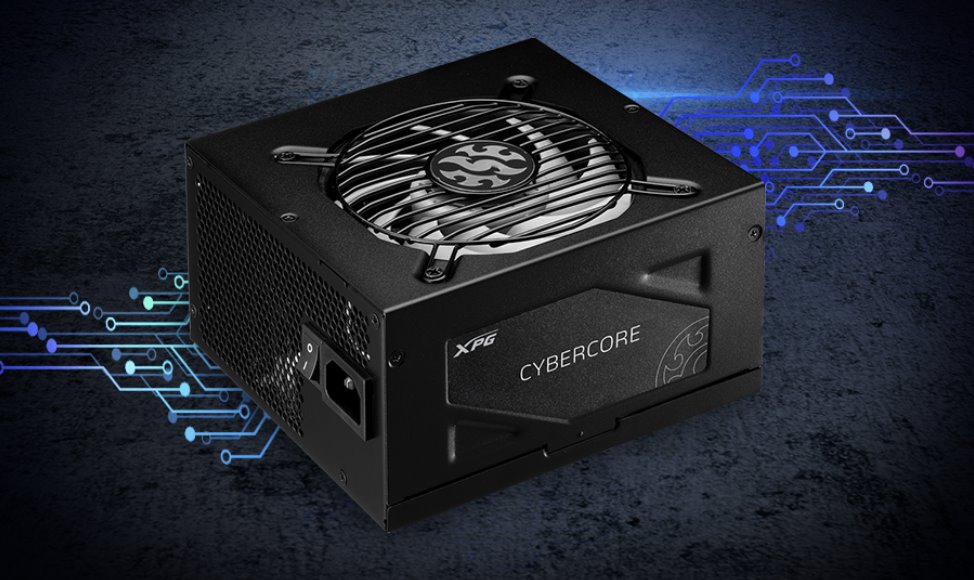 XPG CYBERCORE Platinum 1300W
One of the key points that XPG is keen to hammer home with the CYBERCORE is that it features a Nidec collaborative cooling fan. Why is this important? Well, if I'm being perfectly honest, I'm not entirely sure. Yes, power supplies generally need a cooling solution and in the vast majority of cases as long as a 120mm fan is used, and one that's not too noisy, things are generally pretty easy to keep on top of in terms of temperatures. Admittedly, with the CYBERCORE series being available in both 1,000 and 1,300 watt variants, this is a lot of power which will almost certainly bring some heat with it. – Does it really need such a fancy fan to keep things cool and quiet though? Well, while we'll certainly be checking this out in our testing, for the moment I can't help but feel a little bit like Homer Simpson being told that 'rack and peanut' steering is a fantastic thing to have!
Another point I have to raise is the name. CYBERCORE?… Yeah, not great in my opinion. It sounds like a beat-em-up from the '90s or at least a world that sounds like it's trying too hard to be cool. A factor in itself which is a bit bizarre given that this PSU has specifications that should easily be able to stand on its own merits.
If you are, however, currently after a PSU for your relatively generic gaming PC, then I need to tell you something important before we go any further. Put simply, the XPG CYBERCORE probably isn't it. Yes, I know, bizarre thing to say this early in a review, but it's the truth. The XPG CYBERCORE is, for all intents and purposes, a premium-level enthusiast grade power supply, and if your system doesn't even tip-toe into those descriptive remits, you're probably better off looking elsewhere!
Why would this be the case though? Well, let's take a look at some of its key features and product specifications!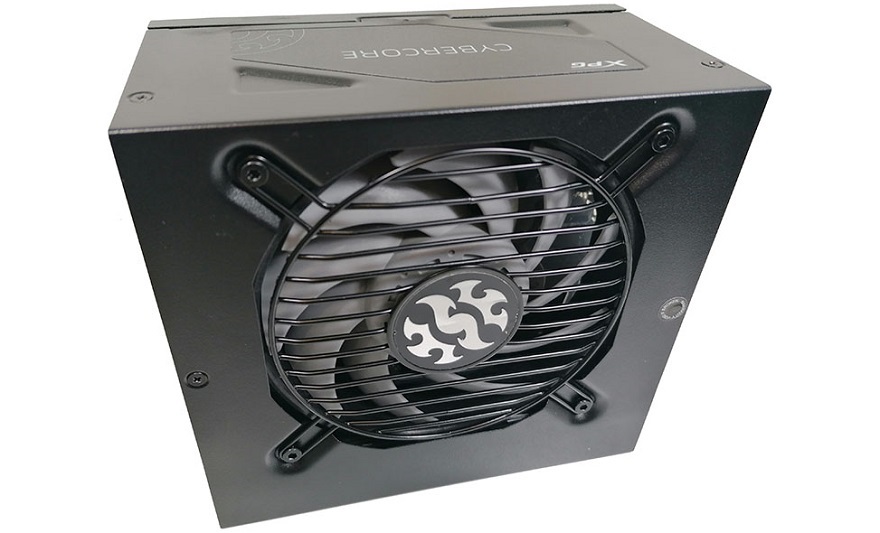 What Does ADATA Have to Say?
"XPG CYBERCORE PLATINUM Series exemplifies XPG's ambition and dedication to the PC enthusiast community by expanding the line of excellent-quality PSUs with a new tier of PLATINUM products.

Our top-of-the-line XPG VENTO PRO 120 PWM Fan by Nidec is selected to boost CYBERCORE's cooling solution while helping to keep a compact form factor. It's a new PSU milestone for XPG, and represents XPG's determination to satisfy higher wattage requirements."
Features
XPG and Nidec collaboration

Cooling by XPG VENTO PRO 120 PWM Fan by Nidec
Japanese high precision quality Dual Bearings

Cybenetics certified: ETA PLATINUM & LAMBDA Standard++
80 PLUS PLATINUM certified efficiency up to 92% at 50% load
Wattage options: 1000W and 1300W
100% Japanese capacitors at 105℃
Comply with Intel ATX 12V v2.52 Guideline
ErP 2014 Lot3, EPS 12V 2.92
Compact Dimensions (L x W x H) 160 x 150 x 86mm
8 Industrial Level Protections, operating temperature: 50℃
Specifications
For more detailed specifications, please visit the official product page via the link here!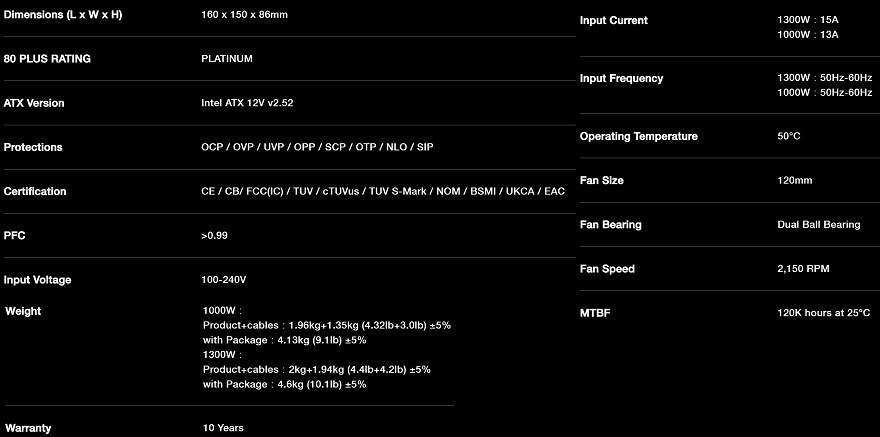 Connections
It is no exaggeration to say that the XPG CYBERCORE 1,300W is, quite possibly, one of the most expansive power supplies I have ever encountered when it comes to cabling. There are literally masses of them including 10 (yes, ten!) PCI-E 6+2 connectors. – If you need an indication that this PSU isn't catering itself towards generic systems, then the masses of cables on offer here should clearly hammer that point home.
We're definitely within the remits of enthusiasts and borderline extreme users here!