After 8 Years of Trying, The PS4 Might Now Have A Full-Blown Jailbreak!
---
---
---
Mike Sanders / 8 months ago
It's been over 8-years now since the release of the PS4 and, by and large, the console has proven to be exceptionally resiliant to hackers. Oh, don't get us wrong, successes have certainly been made here and there. By and large though, the system has largely remained fairly well locked down ever since it was brought onto the market. That is, until now.
Following a report via Kotaku, a team effort between three hackers has seemingly resulted in the first full-blown confirmed instance of a PS4 being completely jailbroken! – And more so, the system utilised, at least in theory, should also work on the PS5!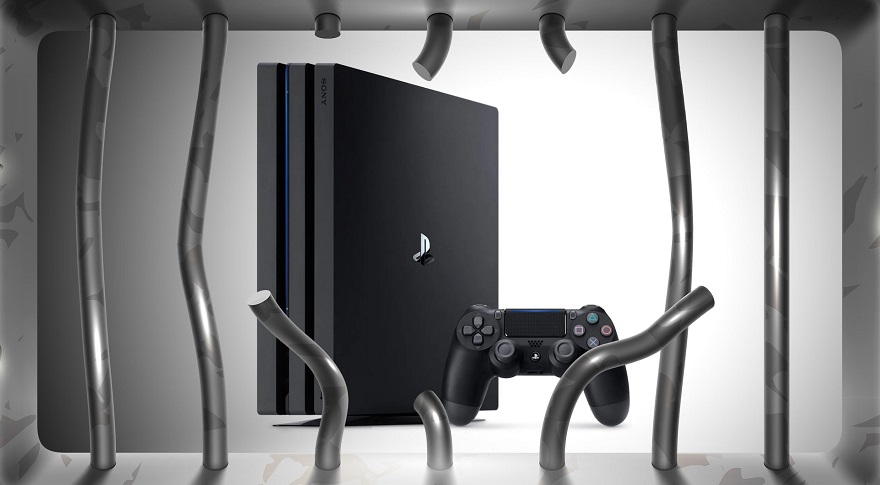 The PS4 is Finally Jailbroken?
So, what does jailbreaking mean? Well, in a nutshell, it means that every since piece of security and antipiracy software built into the console has been completely bypassed or negated. On the most basic level, this means that the console should happily run pretty much any game as long as the data is present on a harddrive. More so though, this now allows for completely customisable firmware to be installed onto the system meaning that all manner of potential unlocks and new menu application options (including a lot of programs never officially provided for the PS4) could now be available. And trust me when I say that this will be hugely popular amongt the homebrew aspects of the community.
9.👀 (awesome work by chendochap & @Znullptr) pic.twitter.com/ME12bLyu3C

— Specter (@SpecterDev) December 13, 2021
Great Work!
The jailbreak software has been entitled "pOOBs4" and was created by hackers/developers going under the names of SpecterDev, ChendoChap, and Znullptr. With, of course, some help from previous software that paved the way for this full-blown jailbreak to be created.
Now I'm not, of course, going to tell you where you can get this file. And more so, it should be noted that using this will not only very likely invalidate your PS4's warranty, but could also potentially create a few (relatively minor we suspect) legal complications. It seems, however, that as long as you have a USB to put the jailbreak on, and network access to the console, installing this new jailbreaking firmware is actually quite straightforward.
The only thing that potentially concerns me is Sony. I have very little doubt that with the discovery of this, they're already looking into the possibility of releasing a new update that thoroughly closes the door on this exploit. Particularly since, as noted above, it should in theory (albeit, with a few tweaks clearly needed) be able to do exactly the same with the PS5.
On the whole though, it may have taken 8 years, but it does look like the PS4's security was finally beat! And it didn't even need a somewhat dodgy firmware update like 5.0 (which came from Sony I might add) to do it!
What do you think? – Let us know in the comments!