Akasa Max S Passive Cooled Max S NUC Chassis Review
---
---
---
Peter Donnell / 7 years ago
Introduction
---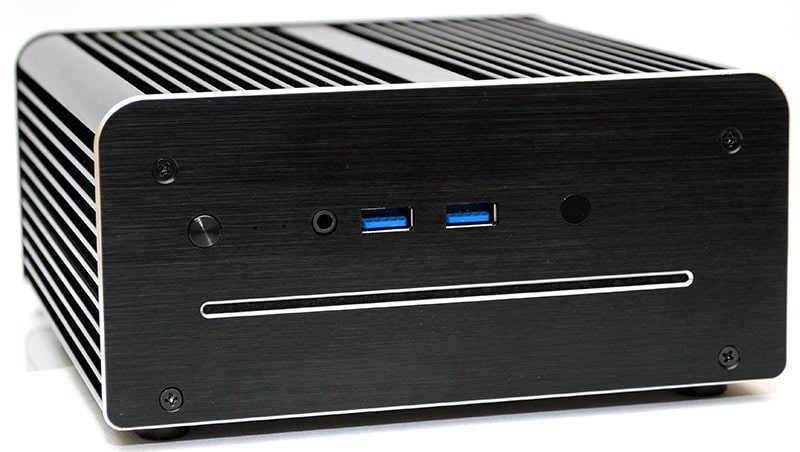 We're back once again with another entry in the NUC chassis series from Akasa, but this one, like the others we've previously seen has a neat trick at its disposal that makes it stand out from the crowd. The Akasa MAX MT and the Plato X both won awards from us recently and for good reason too, they're both exceptional products full of innovative and practical features, so we're hoping to see a similar performance from the Max S.
Equipped with support for many great NUC motherboards, the Max S comes will a passive cooling design, support for slim and slot loading ODD drives and more, making it a versatile unit for digital advertising, multimedia systems and even desktop use.
• Aluminium fanless CPU cooling design
• Stylish front panel diamond effect
• Support both Tray loading / Slot loading slim ODD
• Support one serial port
• Support IR remote function
• Compatible with the following Intel® NUC Board
NUC5i5MYBE / NUC5i5MYHE / NUC5i3MYBE / NUC5i3MYHE
NUC5i5RYH / NUC5i5RYK / NUC5i3RYH / NUC5i3RYK
Everything you need to get your hardware installed is included in the box, so the setup process should be nice and straight forward.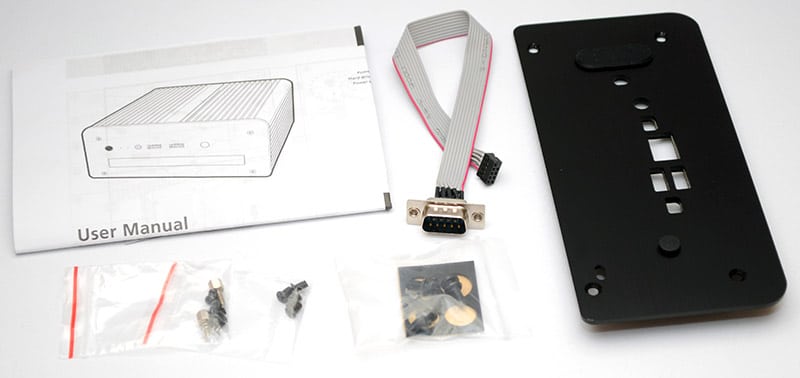 First impressions of the Max S are very promising, as you can immediately tell the build quality is nothing short of exceptional. It's made from a thick piece of aluminium with a fin array on the sides and top, which will help dissipate heat, as the chassis is used to passively cool the CPU.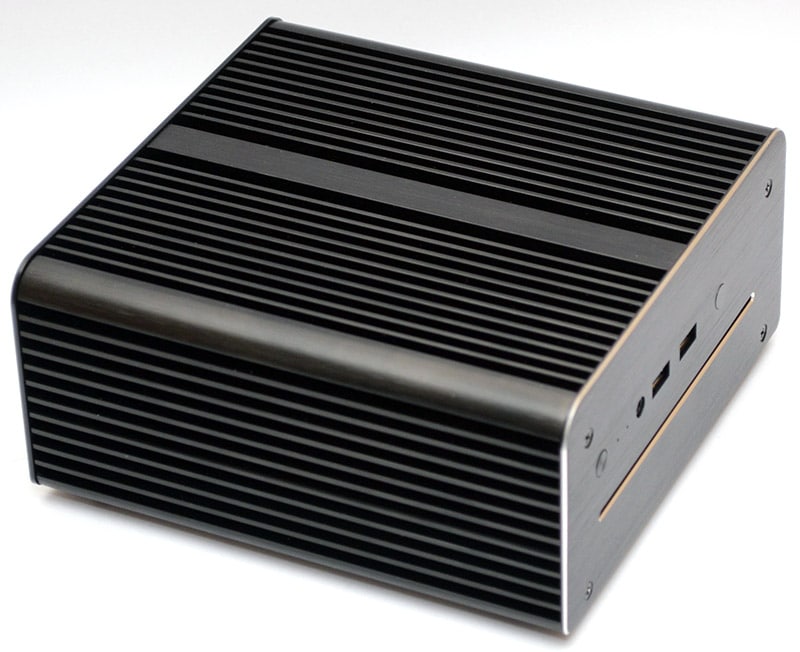 The same design on the right, giving it a nice uniform appearance.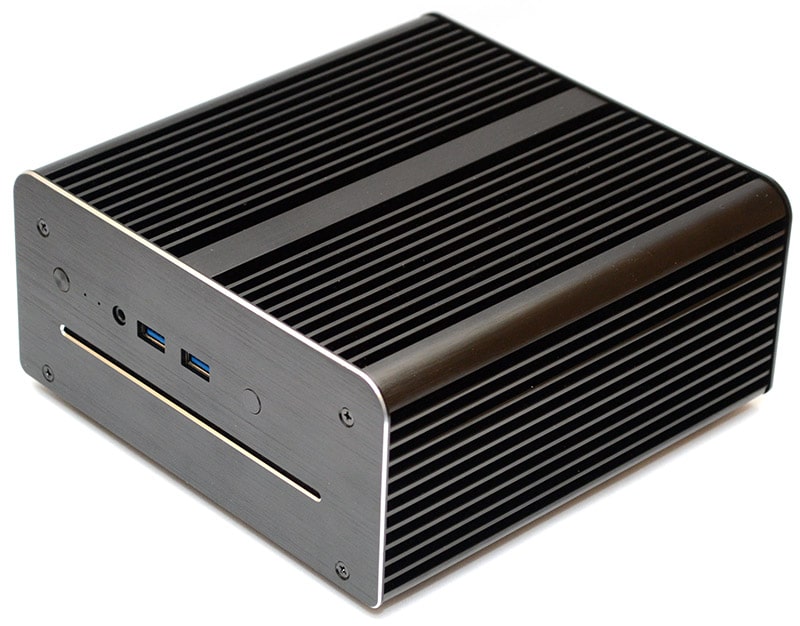 The front panel looks stunning, with a brushed aluminium finished and trimmed edges giving them a little bit of silver flair. There's a pair of USB 3.0 ports, IR pass through, HD audio jack and the power button, so that's all the basics covered. What's really important is the slot loading optical bay, a great tool if you're using this for video displays, HTPC or even desktop use. Even better, there's a second front panel included to add support for slim tray loading drives, giving you even more flexibility.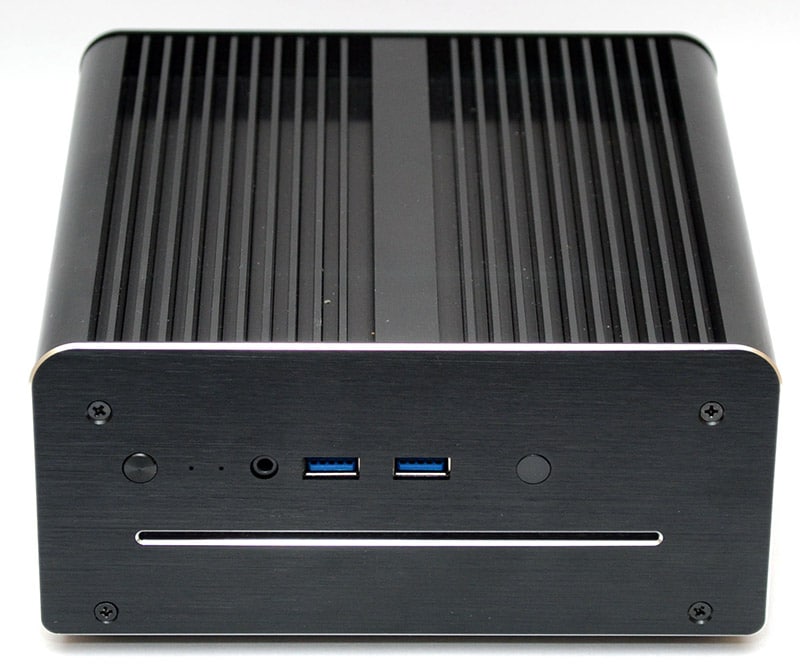 Around the back, all the usual cut-outs for NUC boards, as well as two rubber grommets for WiFi antenna should you need them. There's a Kensington lock hole in the bottom corner too, always a nice thing to have for such a small system. The alternative backplate which is included in the box also adds support for NUC boards with Com ports, something that's still widely used for a whole host of commercial and industrial purposes.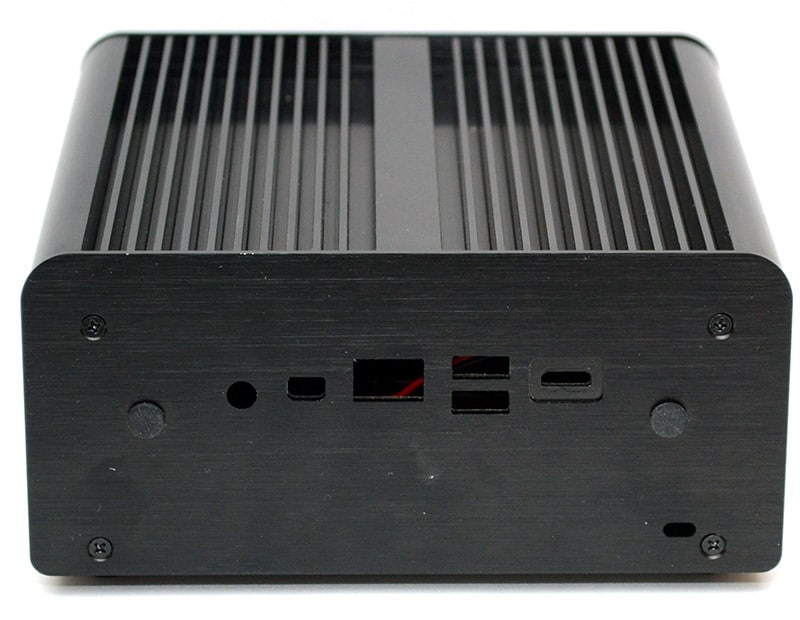 The base of the chassis has four small feet, giving a little ground clearance to the unit. These screws/feet also hold the base plate on the chassis and need to be removed to install your components. There's a set of four holes on the base too, which are used for mounting the chassis on a VESA or similarly compatible solution.