Akasa Plato X Slim Fanless Chassis i5/i7 NUC Chassis Review
---
---
---
Peter Donnell / 8 years ago
Introduction
---

We've got a great change of pace for you today, as we've broken away from the standard motherboard form factors for something a little more compact. I am of course talking about the Intel NUC motherboards, which may be tiny, but still pack a huge range of features, high-end processors such as the i5 and i7 ranges and enough connectivity to satisfy the needs of a whole range of usage scenarios.
Akasa are the masters of integrated systems and their range of NUC products is virtually unmatched by their chassis making rivals. The model we have in today, the Plato X, is super slim and despite its completely fanless design, it has enough cooling potential to chill a 5th Gen Core i7 NUC board.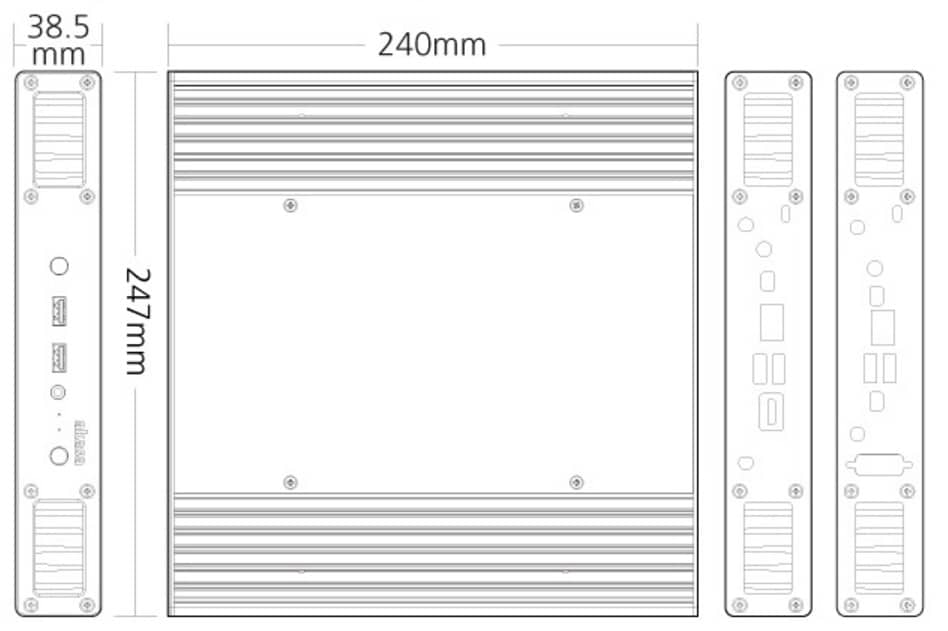 • Aluminium fanless CPU cooling design
• Stylish front panel diamond effect
• Support one serial port
• Support IR remote function
• Compatible with the following Intel® NUC Board
NUC5i7RYH / NUC5i5RYH / NUC5i5RYK / NUC5i3RYH / NUC5i3RYK
NUC5i5MYBE / NUC5i5MYHE / NUC5i3MYBE / NUC5i3MYHE
In terms of spec, this little chassis is well equipped, with room for a single 2.5″ HDD/SSD, but you can squeeze some M.2 drives on your compatible NUC board should you need to.
The chassis is constructed from aluminium, which not only looks stunning with its black finish and silver time highlights on the edges of the front panel, but it also doubles up as the heatsink for the CPU. The entire chassis is designed to provide passive cooling for the internal hardware and that's why the length of the chassis is so much longer than the 4-inch motherboard, to help better handle the heat of a high-end chip, such as the i7.

The right and left side of the chassis as the same; black aluminium from front to back.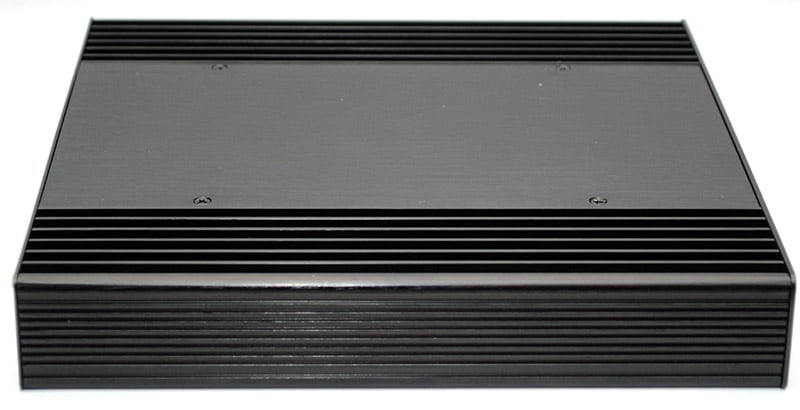 The front panel is gorgeous, good enough to look at home as part of a sleek HTPC setup without being distracting while you're watching a movie. It's well equipped too, with a pair of high-speed USB 3.0 ports, an HD audio jack and the usual power buttons.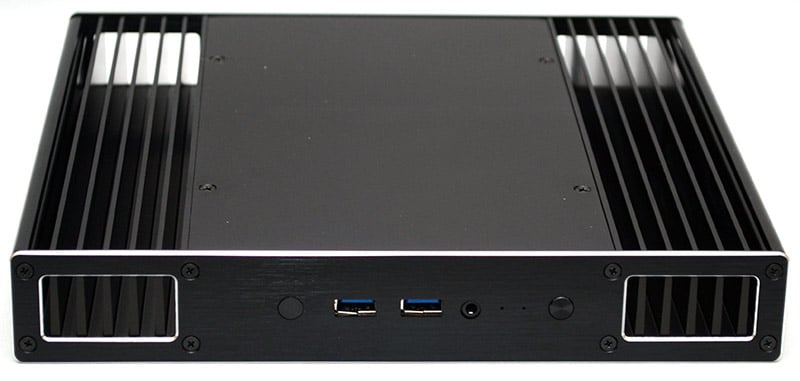 Around the back, you'll find the motherboard I/O ports and two rubber pegs that can be removed to allow you to use Wi-Fi antenna.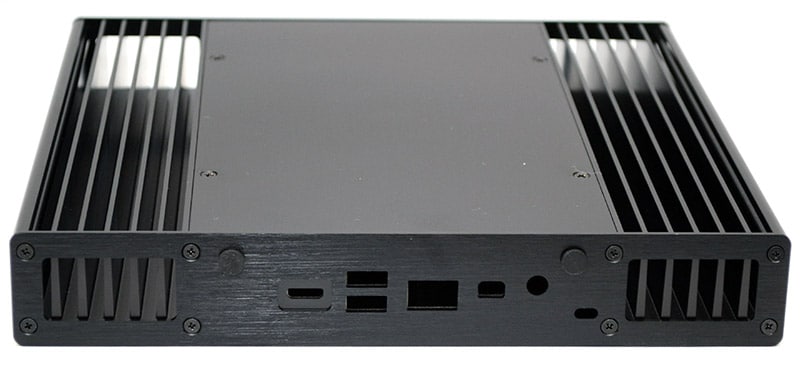 There's even a second backplate included in the box for i5 NUC boards, as well as offering support for COM port, something that's still very widely used for a lot of industrial applications.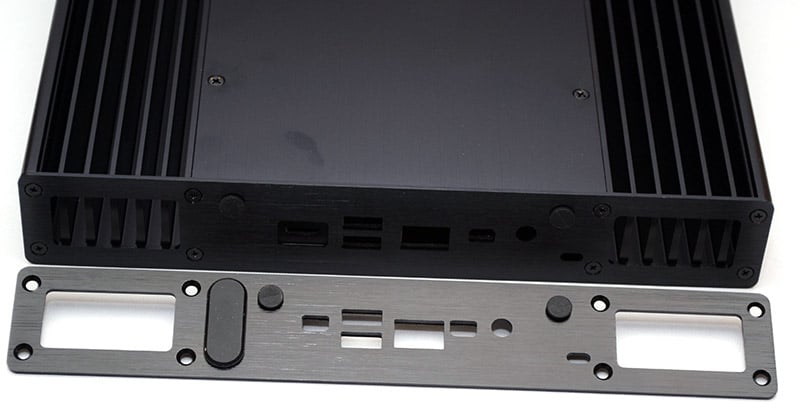 The top panel is held in place with four small screws, running down the middle of the top of the chassis.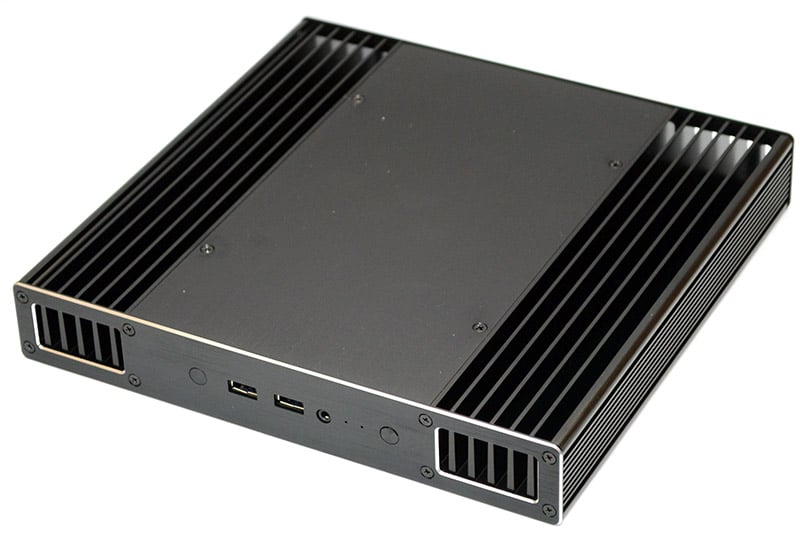 The base of the chassis is nice and simple, but if you look closely you'll see a few screw holes. There's a mounting kit included, perfect for stealth mounting the unit or fitting it to a compatible VESA bracket.