Alpenföhn Brocken ECO CPU Cooler Review
---
---
---
Dave Alcock / 9 years ago
Introduction and Packaging
---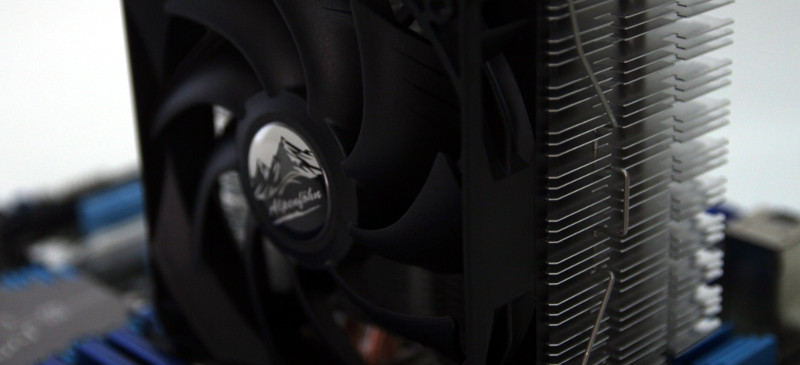 Alpenföhn are a very well established name in the CPU cooling business, created in 2008, by EKL AG , they have been able to establish themselves in a very tough and competitive market. Alpenföhn concentrate solely on cooling, whether it its VGA, CPU or case cooling they have got you covered. They also have a small line of accessories such as fan controllers and thermal paste. With products such as the very successful K2- Mount Doom, the Brocken and Brocken 2 on their list you should always be expecting a good product.
Today we are going to be looking at the Alpenföhn Brocken ECO, basically a slimmed-down, cheaper version of the Brocken series. With a price difference of around £13 lets see if it doesn't lose performance with the price loss.
The Brocken Eco comes with the Alpenföhn RockMount system which assures mounting options on Socket 2011, 1366, 115x, AM3(+), AM3, AM2(+), AM2 as well as FM1. platforms The rest of the Specifications can be found below.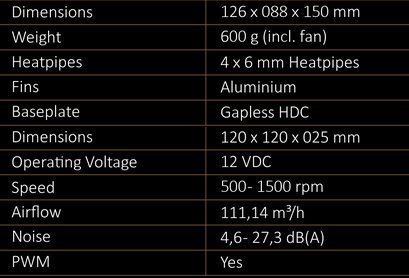 The front of the box features an image of the cooler on some rather nice stressed wooden planks, its quite a contrast of two different materials and I like the effect.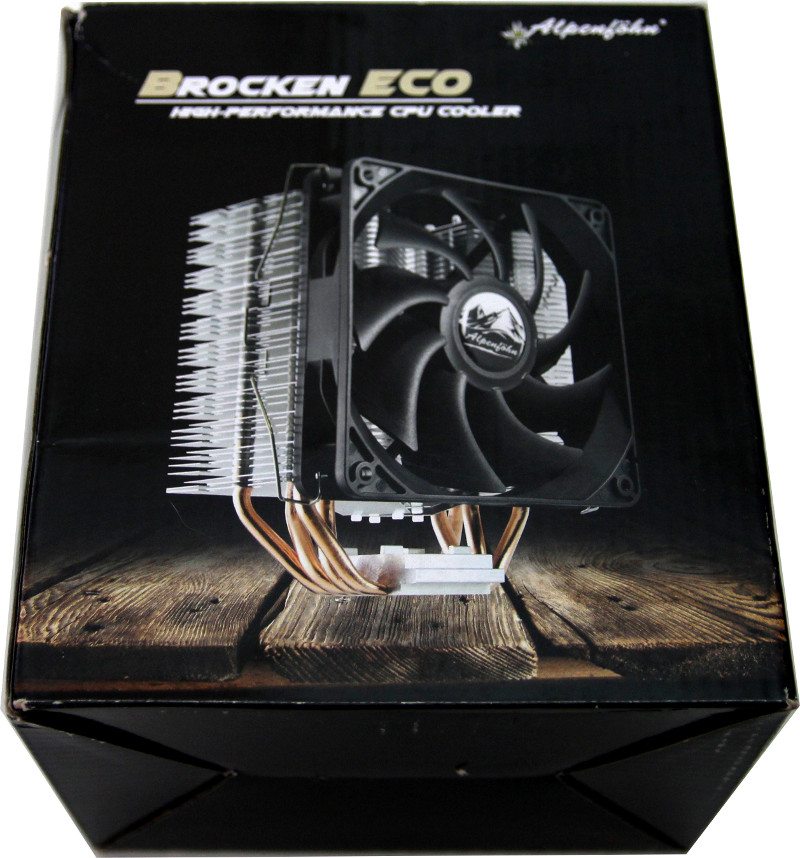 The sides of the box boast about the fan that is included, a WingBoost 2. It explains why this fan is so good and what Wingboost technology is. On the opposite side, it has the dimensions for the heatsink without the fan attached.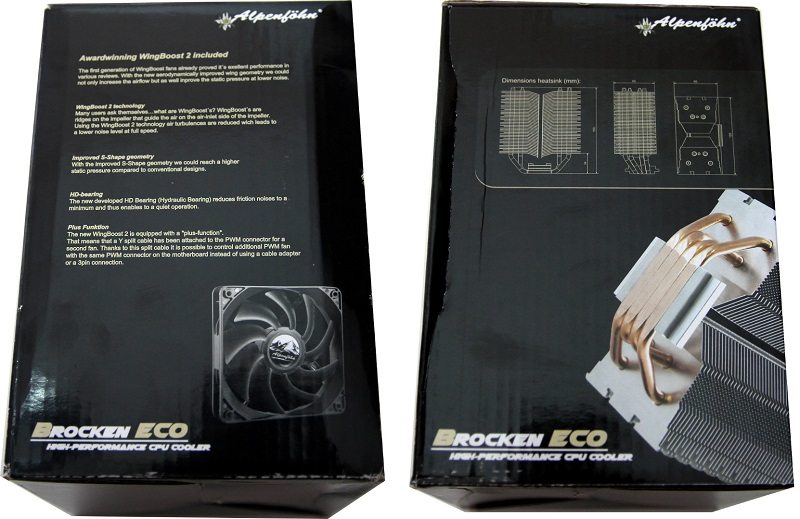 Inside the box you will find the heatsink, the fan and a bunch of other bits, such as brackets for both AMD and Intel mounting, a universal backplate and all of the screws and bits you will need.