Alphacool Launches its New 'Extremely Large' Radiators
---
---
---
Mike Sanders / 1 year ago

Alphacool has today announced the launch of four new extremely large radiators. The first two radiators are for 180 or 200 mm fans and are a thickness of 86 mm. The 200 and 400 mm NexXxoS Monsta radiators offer a huge cooling surface. Both radiators have 7x standard G1/4″ ports. 6 of the ports are for inlet/outlet, and the 7th port is located at the end chamber and can only be used for filling, draining, or bleeding the radiator. The fin density has been reduced from 16 to 12 FPI to allow the use of lower static pressure fans and lower RPMs.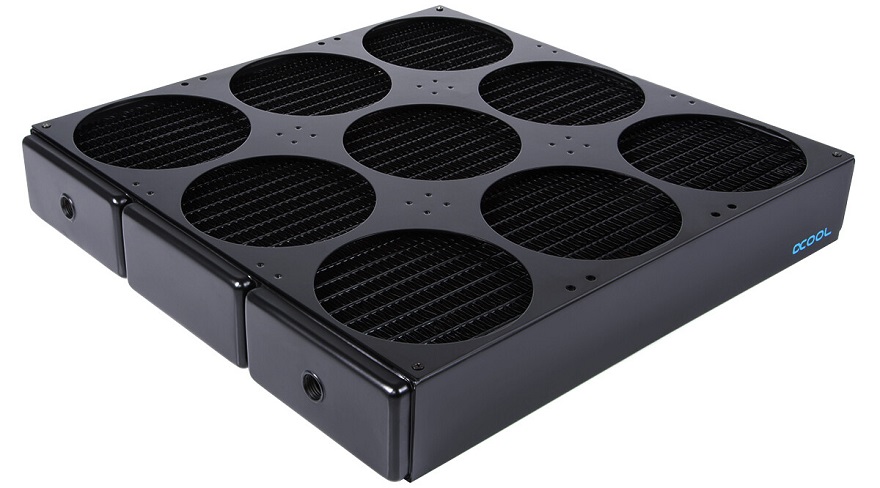 Alphacool Extreme Performance Radiators
The new Nova 1080 UT60 radiator is a thicker version of the Nova 1080 XT45 radiator. The enormous cooling surface is comparable to three 360 mm UT60 radiators. This makes it easy to cool more than 1000 W of excess heat with extremely quiet to silent spinning fans. This is equivalent to a 64 core AMD Threadripper of the latest generation and at least two Nvidia GeForce RTX 3090 graphics cards.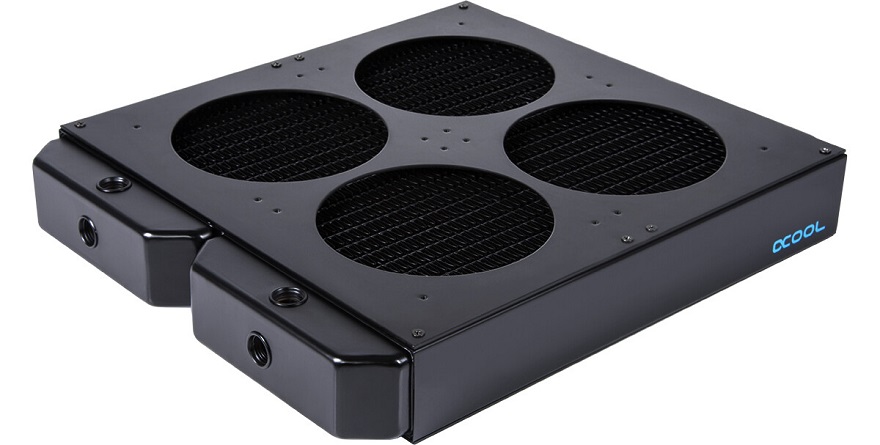 The NexXxoS XT45 Quad Radiator is the little sibling of the Nova radiators. It comes with two fan mounting plates, each of which can accommodate four 120 or 140 mm fans. This corresponds to the cooling capacity of two 280 mm radiators or one 560 mm radiator. This should be enough for any system that consists of a CPU and GPU, no matter what model, even with an overclock.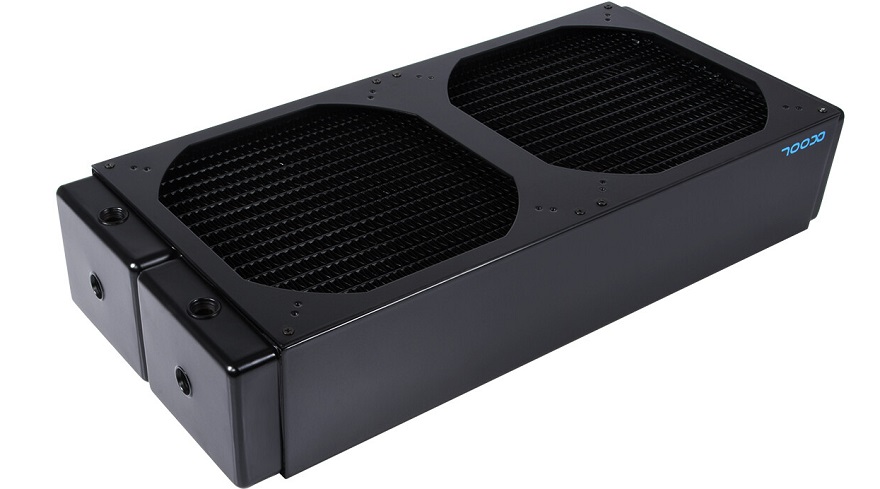 As always, all water bearing parts of the radiator are made of copper. The pre-chambers, the cooling channels and the fins are all copper. Only the mounting plates and the side plates of the radiator are made of steel. The threads are all brass, as pure copper would be too soft.
With the Apex Liquid ECO, Alphacool presents a completely newly developed coolant that is characterized by its ecological friendliness. The liquid can therefore be disposed of easily. Highly pure osmosis filtered water is the basis. The additional additives have an antibacterial effect and ensure lower surface tension of the coolant. This makes it easier to break down bubbles in the circuit. Apex Liquid ECO is compatible with all materials, but not mixed metals.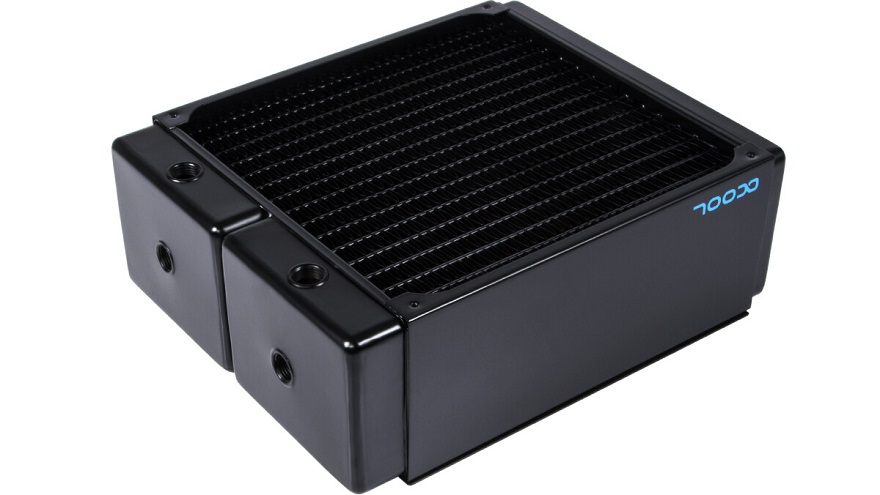 Specifications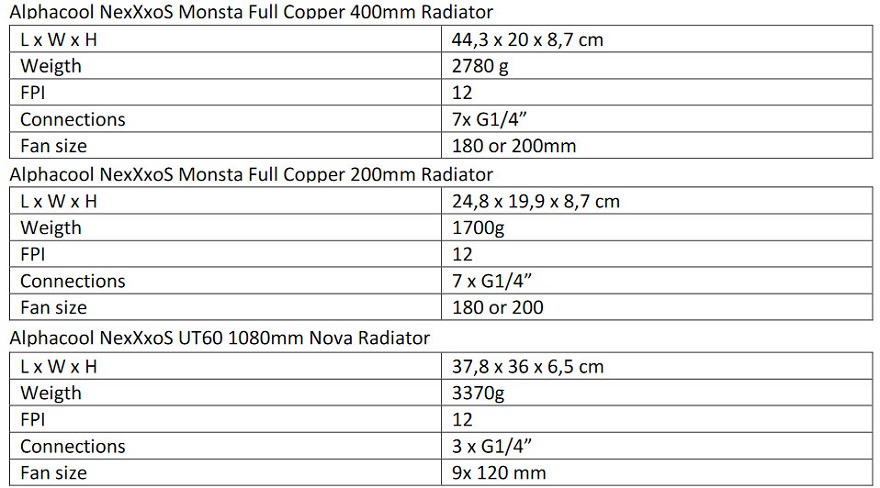 Where Can I Learn More?
Available to purchase now, if you are interested in learning more or, who knows, perhaps buying one of these new extreme performance radiators, then you can check out the full product information and specifications via the official Alphacool product website link here!
What do you think? – Let us know in the comments!