Alphacool Teases Eisblock Flatboy Prototype for Threadripper
---
---
---
Ron Perillo / 6 years ago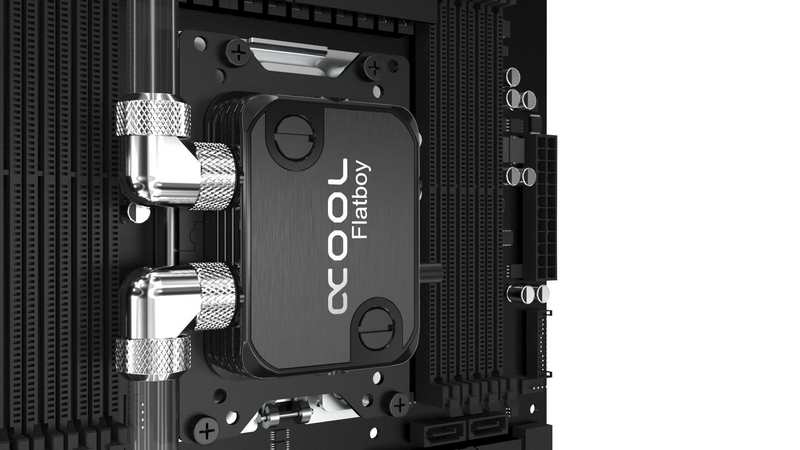 The AMD Ryzen Threadripper CPU is perhaps the largest desktop processor ever made. Understandably, this presents some problems when cooling it properly because of the larger integrated heatspreader. While Alphacool is also offering up a Threadripper mounting bracket upgrade for users to mount their existing blocks, they are also making new solutions for the larger surface CPUs. Teasing the prototype via their social media pages, Alphacool is calling it the new Eisblock 'Flatboy' prototype.
Epyc TR4/SP3 Bracket Available for Pre-order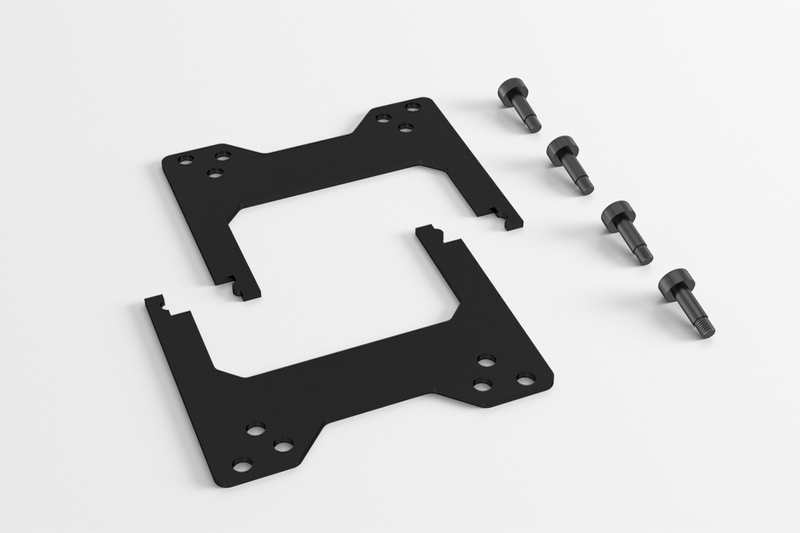 Users can now pre-order socket TR4/SP3 mounting brackets for their Eisblock XPX and Eisblock Eisbaer units. It mounts the same way as previous socket designs, having two pieces on each end that snap together plus mounting screws. Since the TR4/SP3 socket has an integrated mounting mechanism like Intel's LGA20xx, there is no backplate requirement. It is available online for €7.95 with VAT included.
Alphacool Eisblock Flatboy Prototype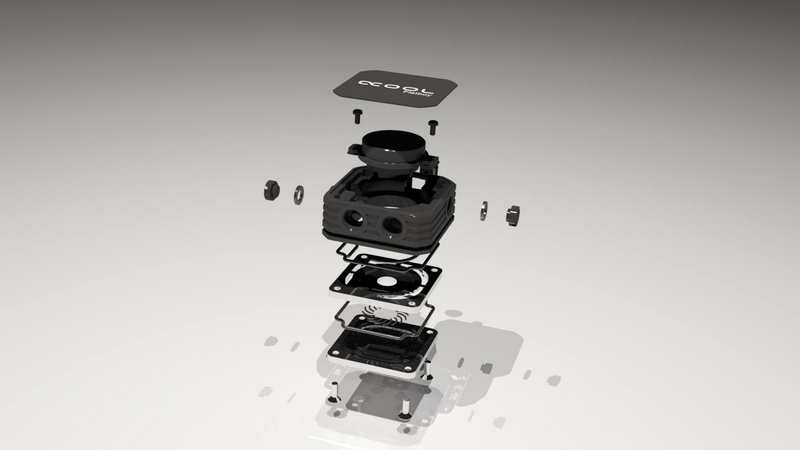 The new Eisblock Flatboy prototype has a low-profile design since it was originally for server applications. It shares that similarity with the AMD Threadripper which is also originally a server CPU, which is why it is also similar in size to AMD's EPYC SP3 system. The low height allows the Flatboy to stay clear of server rack limitations. On a desktop system, it looks quite sleek. The Flatboy integrates a reverse flow pump system in order to provide a strong cooling system. This is similar to the solution Alphacool used on the be quiet! Silent Loop AIO units and their Eiswolf GPX AIO units. The best part is that it also runs quietly.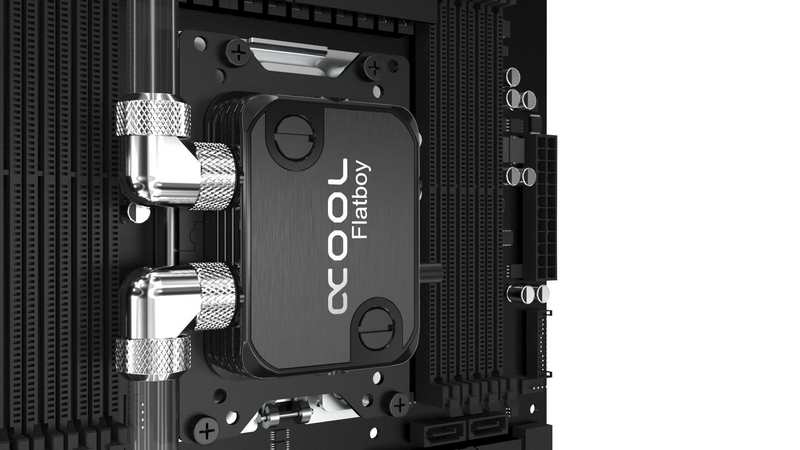 Since it is a prototype, some of the design is still under development. One obvious flaw is that the 90 degree fittings on the side overlap beyond the DIMM slot. There are threads on the top so it appears there is an option to use those instead. Although the blown-up shot of the prototype does not show any threads available on top. We just have to wait and see what they do.