Alphacool Launch New Water Blocks for AMD's 7900 Series and Nvidia's 4080
---
---
---
Mike Sanders / 2 months ago

Alphacool has announced the launch of new and innovative solutions for active water cooling of NVIDIA's GeForce RTX 4080 as well as AMD Radeon RX 7900XT and 7900 XTX graphics cards with their Eisblock Aurora water block coolers.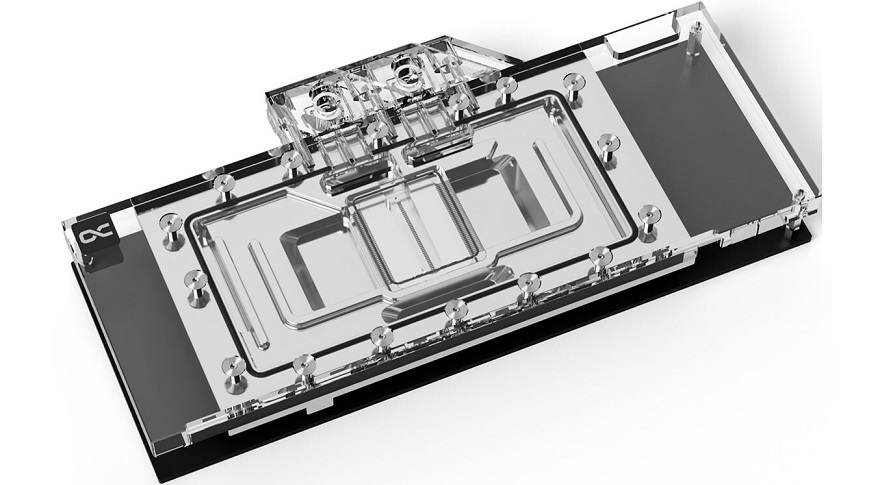 Alphacool Water Blocks for AMD 7900 and Nvidia's 4080
In order to dissipate the enormous waste heat of the new graphics card generations in the best possible way, numerous optimizations were implemented on the water cooler compared to the previous models of these coolers. The fin structure has been modified and allows an optimal water flow while increasing the cooling surface.
The modified jet plate with an improved inflow engine ensures the best possible distribution of water on the cooling fins. The fully chrome-plated copper base is resistant to acids, scratches and damage. In addition, chrome plating provides homogeneity and shine that cannot be achieved by nickel plating.
The Alphacool Eisblock cooler has not only been improved technically: the Aurora design has become visually quieter and simpler because only one O-ring runs around the entire cooler. In addition, the design around the cooling fins and jet plate provides a cleaner look. The illumination from the digitally addressable RGB LEDs is even better distributed throughout the cooler as a result of the chrome plating.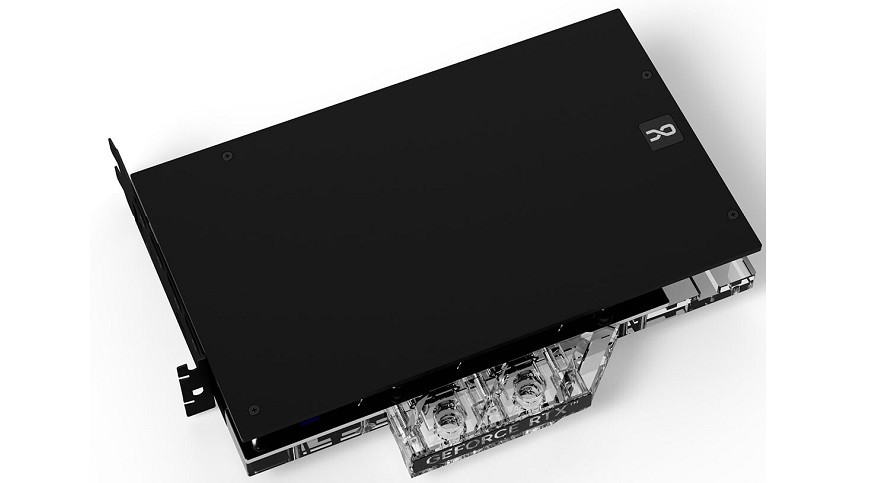 Features & Compatibility
Key Features
Chrome-plated copper cooler
Optimized fin structure with a larger cooling area
Modified jetplate ensures optimal distribution of water in the cooler
Brilliant aRGB LED illumination
Compatibility Eisblock Aurora Acryl RTX 4080 Suprim
MSI GeForce RTX 4080 Gaming X Trio
MSI GeForce RTX 4080 16 GB Suprim X
Compatibility Eisblock Aurora Acryl RTX 4080 Strix
ASUS ROG Strix GeForce RTX 4080 OC
ASUS ROG Strix GeForce RTX 4080
Compatibility Eisblock Aurora Acryl RX 7900XTX Reference
AMD Radeon RX 7900 XTX
ASUS Radeon RX 7900 XTX
ASRock Radeon RX 7900 XTX
Biostar Radeon RX 7900 XTX
GIGABYTE Radeon RX 7900 XTX
PowerColor Radeon RX 7900 XTX
XFX Radeon RX 7900 XTX
Compatibility Eisblock Aurora Acryl RX 7900XT Reference
AMD Radeon RX 7900 XT
ASRock Radeon RX 7900 XT
Biostar Radeon RX 7900 XT
GIGABYTE Radeon RX 7900 XT
PowerColor Radeon RX 7900 XT
Sapphire Radeon RX 7900 XT
XFX Radeon RX 7900 XT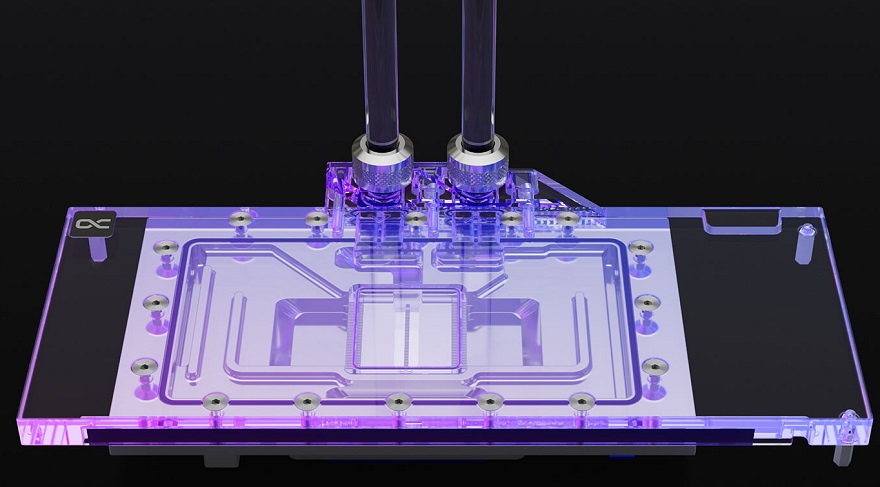 Where Can I Learn More?
Alphacool has confirmed that these new water block cooling solutions are available to order now with consumers looking at a price of around €159.98. – If you would, therefore, like to learn more, you can check out their official product website via the link here!
What do you think? – Let us know in the comments!