Alton Towers Grinds to a Halt Again!
---
---
---
Rikki Wright / 8 years ago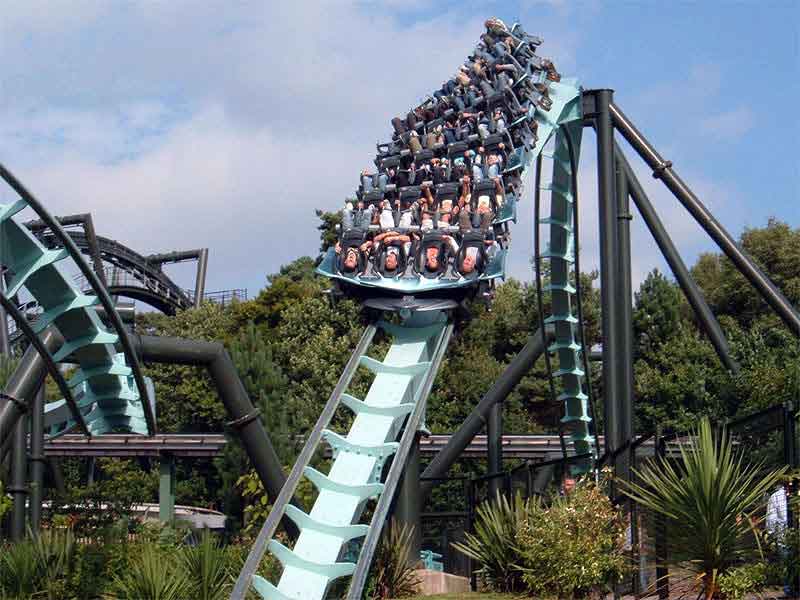 Things are going from bad to worse for the UK based theme park. Just a few weeks ago we heard the catastrophic news of the collision between two cars on The Smiler and now it seems Air has run into some problems and the monorail system also; leaving around 100 passengers stranded.
This all started in early June, when two carriages of the world famous ride, The Smiler, collided at 50mph following routine maintenance on the ride. This resulted in one carriage being sent out, followed shortly by another. The first 'test' carriage had then stalled, awaiting the inevitable doom for the passengers behind. The crash seriously injured 4 passengers, one of which required leg amputations to save her life.
After that date, multiple rides were shut down for 'safety reasons', all of which opened back up after thorough checks were made. To yesterday's turn of events, another of the park's main attractions, Air, suddenly stops working mid run, fully laden with passengers. Not only was Air affected, but one of the main monorail systems also stopped working, leaving around 80 passengers to bake in the record-breaking temperatures.
second ride to close today and loads of people stranded on Air #epicfail #altontowers pic.twitter.com/m0t4WQC7Ek

— Sarah Chapman (@sechapman02) July 1, 2015
The faults are still under investigation, but one can only assume that the extreme heat played a part. Are you expecting to go to the theme park in the near future? Will you be requesting a refund? Let us know in the comments.
Thank you to The Independent for providing us with this information.