Amazon Announces Several New Echo Hardware
---
---
---
Ron Perillo / 5 years ago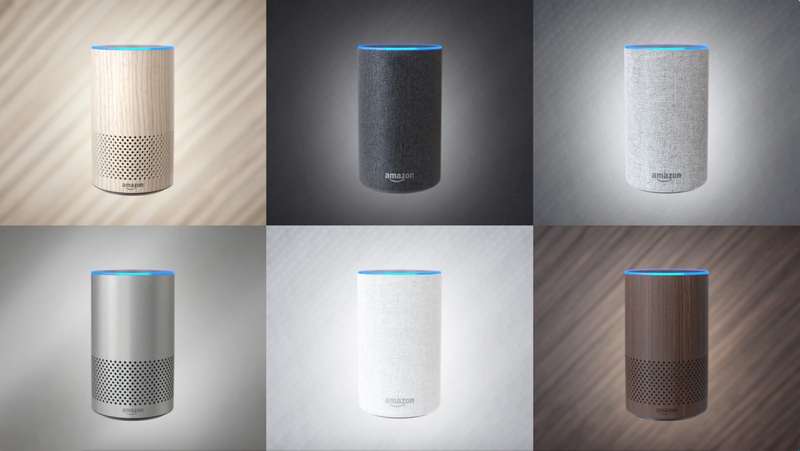 Amazon unveiled several new Alexa-enabled hardware on Wednesday at their press event. Namely several new additions to the Echo family. The original Echo speaker debuted back in 2014 so its time for an update anyway. The new announcements include the next gen Echo, Echo Spot, Echo Plus, Echo Connect and Echo Buttons.
Second-Gen Amazon Echo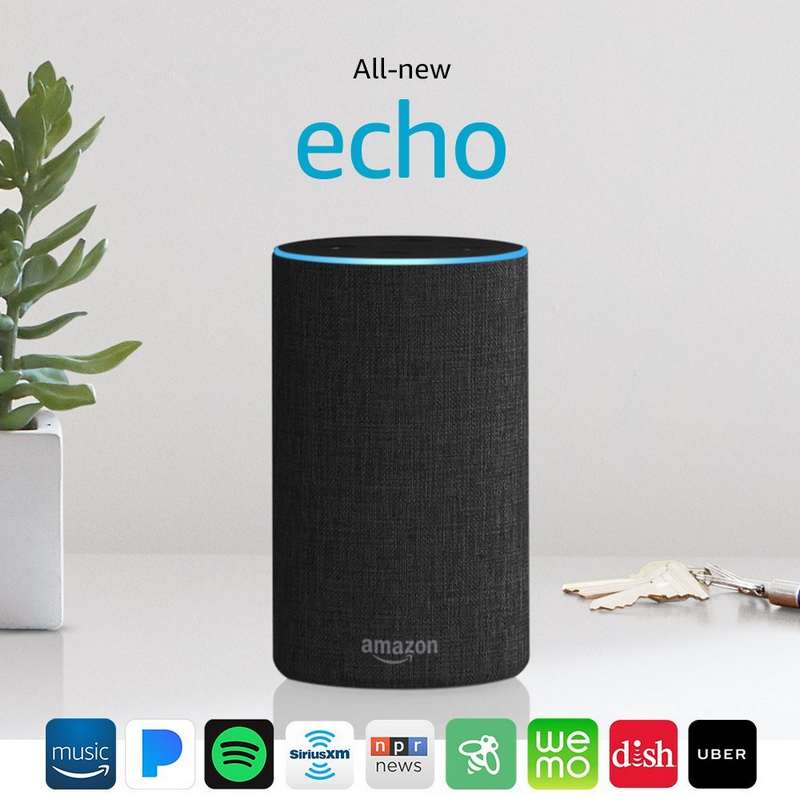 The new Echo is half the size of the original and is only $99 USD. It is also available now for pre-order as a 3-pack for $249 USD. Users can choose between three different fabric variants including Charcoal, Heather Gray, and Sandstone. If you want a metallic shell, a silver option is available. For those who prefer a classic wooden appearance, there is an Oak and Walnut finish version. The actual release date is on October 31.
Echo Spot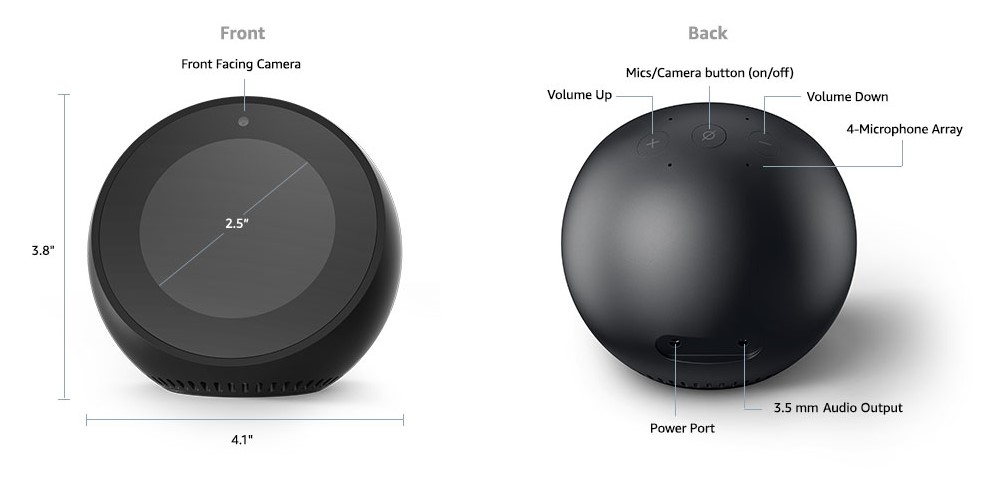 The Echo Spot is a very compact Echo with a 2.5-inch screen, measuring 4.1″ x 3.8″ x 3.6″. It is available in black or white finish and has a 1.4-inch speaker built-in. Users can play video from Amazon Video and other sources (except YouTube). Users can also stream through Amazon music, Spotify, Pandora and more. In case the built-in speaker is not enough for some users, a 3.5mm line-out port with cable is available, as well as Bluetooth connectivity.
It is now available for pre-order for $129 USD, but will not ship until December 19.
Echo Plus
For those who want an Echo device with a built-in hub for smart home devices, then the Echo Plus is ideal. This $149 USD device is larger than the rest of the Echo speaker family, measuring 9.3″ x 3.3″ x 3.3″. Aside from the built-in smart hub, it has a 2.5″ woofer and 0.8″ tweeter for room-filling sound powered by Dolby. It has all the features of the second-gen Echo and supports Dual-band Wi-Fi supports 802.11 a/b/g/n/ac connectivity.
It is available in black, silver and white, and will ship out at the same time as the second-gen Echo on October 31. Amazon is also currently running an offer of a free Philips Hue bulb for the same $149 price for a limited time.
Echo Connect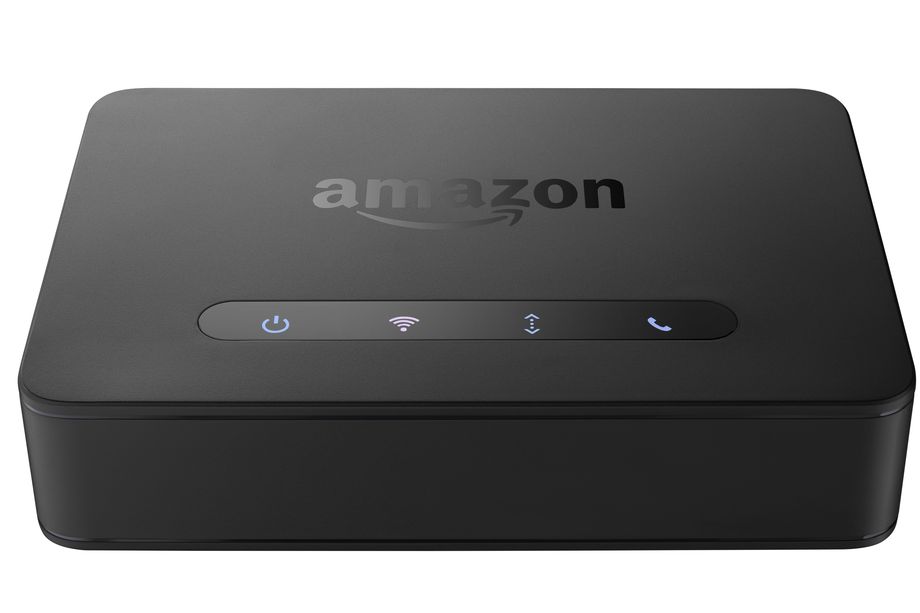 With the new Echo Connect, users can now make phone calls from their Echo product. This is a $35 add-on that plugs into the wall. Although all Echo devices can talk to each other in a sort of intercom, this Echo Connect can make calls to landline or cellphones. It also comes with 911 emergency calling support. It is expected to ship out sometime in Q4 2017.
Echo Buttons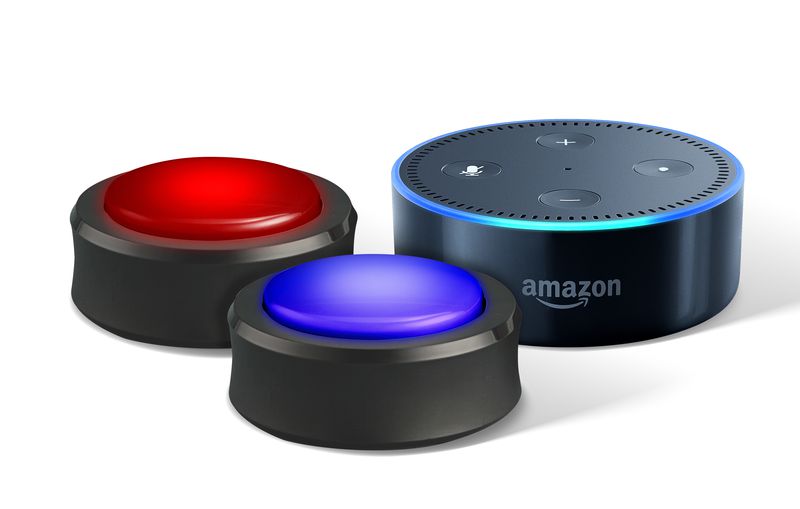 The last hardware announcement is definitely unique, called the Echo Buttons. It is smaller than even the Echo Dot and its use is for playing family games coordinated by an Alexa device. It can be used for trivia games like one would in a game show. It is on the calendar to ship out before the Holiday season for $20 per pack of two.