Amazon Workers Stage Black Friday Protest
---
---
---
Mike Sanders / 4 years ago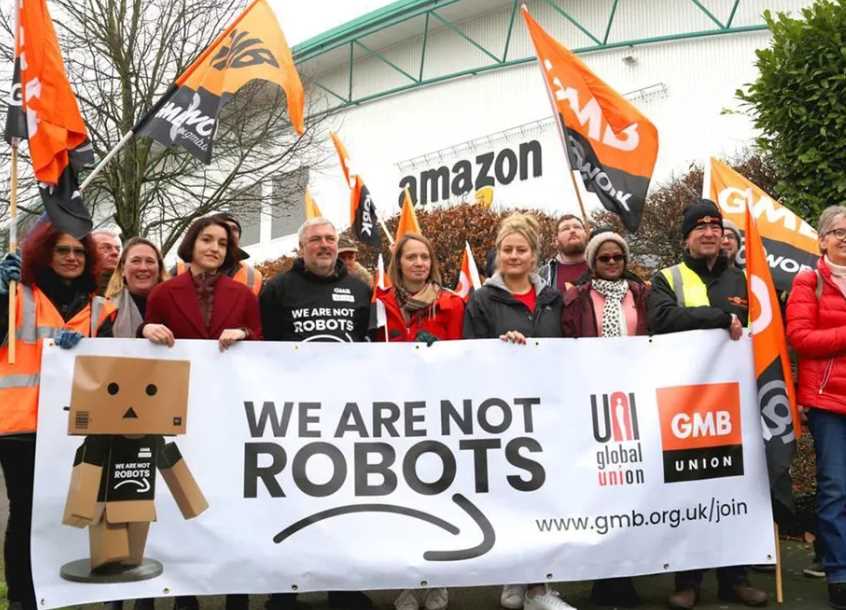 Amazon Workers Stage Black Friday Protest
While the Black Friday sales are great for us consumers, spare a thought for those poor Amazon workers in the warehouses around the world. For this brief 2 week period, their workload must increase incredibly. It does, however, get worse still, as all they have to look forward to is the Christmas rush.
With growing reports about the somewhat draconian conditions in their warehouses though, workers throughout several countries have used the sale to stage a brief protest of their working conditions.
Protests!
In a report via CNET, workers in UK, Spain, Italy and Germany have all staged various levels of protests of strikes in the last 24 hours. Generally, they are protesting the harsh working conditions, which are well reported and, in addition, what they feel is the companies anti-unioning stance.
This #BlackFriday Amazon workers around the world have come together with one message for billionaire Jeff Bezos. We are not robots, treat us with dignity and respect.

Help share their message 👇#AmazonWeAreNotRobots pic.twitter.com/VpCCARfVfx

— GMB Union (@GMB_union) November 23, 2018
Hello Amazon Spokesperson!
Amazon, has, of course, regularly denied that their work conditions are bad. They often cite a large number of people who work for them and believe that they provide a good working environment. I am writing this as I know that someone from Amazon will read this article. In addition, they will be probably emailing us in the next 24-hours to give a statement. Yes, this happens pretty much every time we mention them.
There will, however, have to come a time when Amazon can no longer ignore that while they may employ many people, a significant portion of them are clearly not happy. Specifically about the high demands the company places on them. Such matters include allegations that the companies times you on everything. Not just on how quickly you are moving between your items quotients, but also how long it takes for you to go to the toilet.
I'll, therefore, say hello to whoever from Amazon is reading this, but make the point, something is clearly wrong here!
What do you think? Do you work (or have you worked) for Amazon? How do you find the conditions? – Let us know in the comments!