Amazon's Mysterious Big Box is Out Again
---
---
---
Ryan Simmons / 6 years ago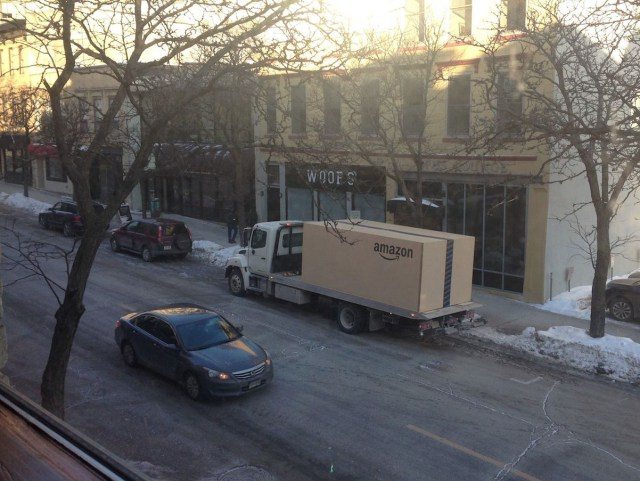 Remember early this year when people started seeing massive Amazon packages in parts of the US (like the one above)?
Well now they're back, except not for promotional purposes this time. According to Re/code they're part of a new programme the company will be unveiling next week.
"We're excited to be making 15 special deliveries next week as part of the holiday season,"
While the previous boxes contained Nissan cars, these boxes appear to be a bit smaller, albeit still requiring a truck, so it's intriguing as to what this could be for.
As Amazon says, there are 15 dotted around the US, so if any of you see one, send us a link to your picture in the comments.
Source: Re/code