Ambri's Quest For a New Grid Battery Hits Problems
---
---
---
Christopher Files / 7 years ago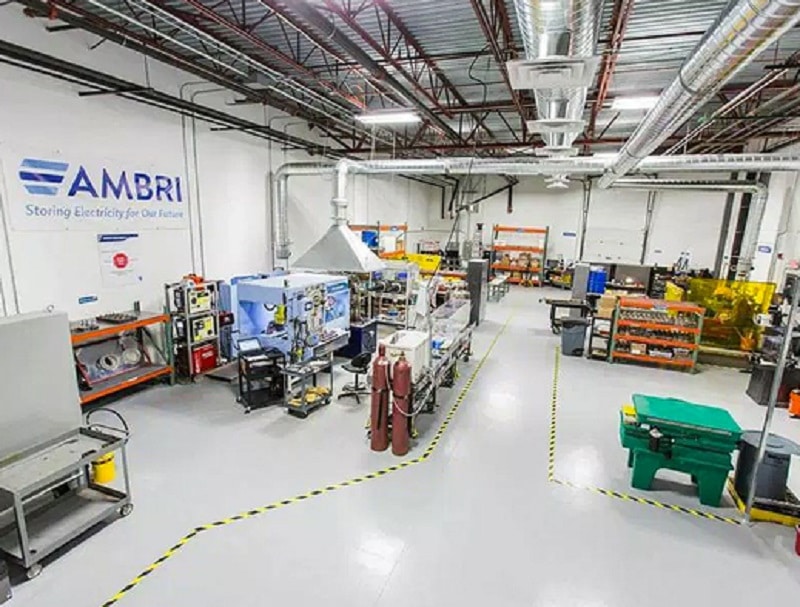 Rechargeable battery-based technology has steadily improved over recent years as demand has risen for lithium-ion based implementations, which include storing energy from intermittent renewable sources. The problem lies with the fore mentioned lithium based tech which are as yet both too expensive to run and also provide a shorter life span than desired for a wider scale role out of grid storage on an industrial scale.
This is where a start-up by the name of Ambri hoped to change that by committing resources with the aim of producing a new type of grid-scale battery. Unfortunately, Ambri has revealed disappointing test results for its novel technology which has led to the company axing one-quarter of its staff in Cambridge, Massachusetts. The start-up has also revealed plans to push back commercial deployment indefinitely.
Where did it all go wrong? The companies CEO, Phil Giudice explained that its down to the seals which keep Ambri's liquid electrodes enclosed. "These liquid-metal batteries are housed inside steel cans that must be hermetically sealed with materials that hold up for many years". Researchers have been working on this issue with the aim of developing the correct seals for the most part of this year (2015). However, after much tinkering it was concluded that current designs had failed to meet the correct performance standards which they are expected to achieve.
Ambri's technology focuses on the usage of two liquid metals as electrodes; these are then separated by a liquid-salt electrolyte.
Another challenge which Ambri faces is the reality of challenging the market dominance of standard lithium-ion batteries, which have more or less taken over the market for electric vehicles and also for residential energy storage. These batteries continue to go up in performance and down in price, so much so that current market prices have dropped by half in the last few years. On top of this, there is also the view that "commercial and industrial use of lithium-ion batteries for energy storage could become economically viable in the next three to five years if the decline in battery prices persists."
Ambri will need to perfect the technology behind this venture if it's to challenge current tech at a comparable price point, if not then it will be a steep learning curve which could ultimately end in failure. I do feel there needs to be a more advanced battery power design which is kinder on the environment, after all, the huge quantities of materials and chemicals which are used to produce each battery and the disposal element all need to be factored in.
Thank you technologyreview for providing us with this information.