AMD 20.8.1 Driver Optimized for Horizon Zero Dawn, Grounded & Hyper Scape
---
---
---
Peter Donnell / 2 years ago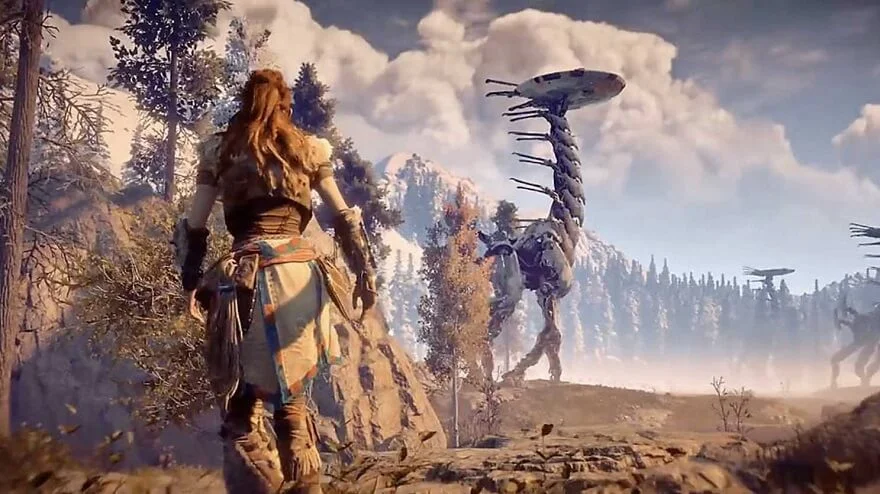 It's update time yet again. Sure, it sucks having to update all the time, but it never hurts to get the best performance from the latest games either! The new update comes optimised for Horizon Zero Dawn, Grounded, and Hyper Scape.
While AMD hasn't given us many performance figures, we do know that the Radeon RX 5700 XT gains 9% in Grounded while using the Epic Preset. Not too shabby really.
Of course, there's the usual range of bug fixes too. A V-sync bug in Doom Eternal, some general software bugs, and error message. The full change log is below, and just hit update in your AMD software to get the fixes.
AMD Radeon Adrenalin 2020 Edition 20.8.1 Driver Release Notes
Support For
Hyper Scape™
Horizon Zero Dawn™ Complete Edition for PC
Grounded™RS-338

The Epic preset on the Radeon™ RX 5700 XT offers up to 9% better FPS performance playing Grounded with Radeon™ Software Adrenalin 2020 edition 20.8.1 versus the Radeon™ Software Adrenalin 2020 Edition 20.7.2.
Fixed Issues
With Radeon FreeSync enabled, task switching to another display or application may intermittently cause the desktop refresh rate to be locked to an arbitrary interval causing stuttering.
Streaming and recording features are not working or are failing to enable on Radeon RX 5000 series graphics products in Windows® 7 system configurations.
Radeon Software may experience an application crash or hang when waking from sleep after joining the AMD User Experience program.
DOOM™ Eternal may experience a very dark or dim screen when changing V-Sync settings in-game with HDR enabled.
Hot plugging a powered off HDMI display and then powering on the display, may intermittently cause a system crash or hang.
Enabling Instant Replay may rarely cause a system hang or TDR on Radeon RX 5000 series graphics products.
Compatibility Advisor may show an "Unable to get requirements" error message when opened. Users will need to perform a factory reset of settings in Radeon Software for this fix to take effect.