AMD A10-5800k APU Processor Review
---
---
---
Andy Ruffell / 11 years ago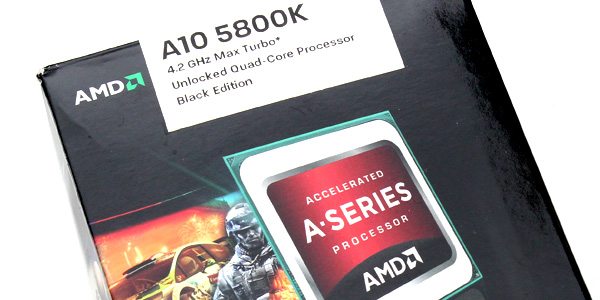 Recently we saw the release of the new FM2 socket and the trinity platform grace us and we took a look at A8-5600k APU which can be found here which we were impressed with due to its innovation and what it had to offer. With us being enthusiasts however, the one that we had in mind was of course the flagship, top-model A10 5800k as it offers better Radeon graphics as well as a slightly faster clock speed on both the GPU and CPU sides of the product. So with that in mind, we approached AMD about this APU and sure enough, we had one in the post and on its way to us.
During the period of waiting for delivery, we also thought it would be a good idea to get hold of some more extreme motherboards to test the chip with and that's why over the next couple of weeks you'll see more and more A85X based boards being reviewed by myself. The latest one that you'll find is the ASRock FM2A85X Extreme 6 which ended up walking away with our bang for buck award when paired with the A10-5800k, so hopefully this is an indication as to what we already think of the platform as a whole.
To give you a quick rundown on the A10-5800k specs, it's worth noting that it features HD 7660D graphics, has a TDP of 100W and includes 384 Radeon cores which are clocked to 800MHz. The CPU side of things includes 4 cores with a clock speed of 3.8GHz and turbo speed of 4.2GHz. Included is a total of 4MB cache, has support up to DDR3 1866MHz + overclocking and is fully unlocked for extreme overclocking.
Now we don't want to ramble on about the technology to much as we did that in our A8-5600k review so instead we'd rather jump straight into the performance side of things to see where this processor falls within the market place, in terms of how it compares with the A8-5600k as well as its postition when looking at the older Llano platform.