AMD AM4 Compatible With Current Heatsinks
---
---
---
Samuel Wan / 5 years ago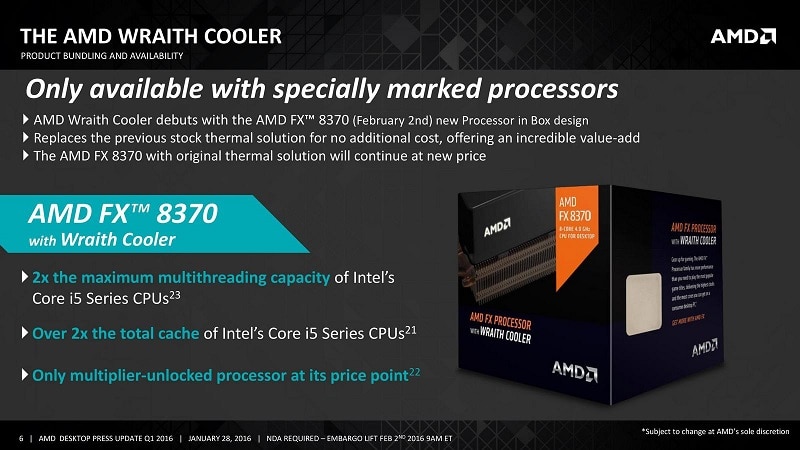 Drastic platform changes are a bit of a double-edged sword. While it can offer an opportunity to switch to a better or more cost-effective platform, all existing accessories instantly become useless. AMD however, has largely kept to the same design since they introduced AM2 all those years ago and it seems it will continue that way. According to Thermalright, AM4 and Zen will work with existing AM2 and after coolers.
"For all AMD fans out there, we have good news. AMD has just informed us, that the new ‪AM4‬ CPUs will use the standard mounting holes that has become the norm at least since Socket 939. This means, all Thermalright coolers will be compatible to the new ‪Zen‬ processors."
By keeping the existing cooler layout, AMD allows all of their users to continue using their existing heatsinks and water blocks. It also means they can continue using their Wraith and 95W stock CPU coolers as well, reducing their own costs. AM4 had long been rumoured to be cooler compatible with AM3+ but this official confirmation will likely sooth some hearts.
By maintaining the same standard, it also tells us AM4 won't look much different. We likely won't see a CPU z-height change and package size may remain the same. This suggests that AMD has managed to cram 8 core Zen CPUs inside the same package as current Piledriver chips. This is likely a result of the move to 14nm FinFETs. Hopefully, the move to keep the existing socket layout won't have cost any performance gains. We will see AM4 shortly with the Bristol Ridge launch at Computex.