AMD Athlon X4-845 Carrizo Processor Review
---
---
---
John Williamson / 6 years ago
Introduction
---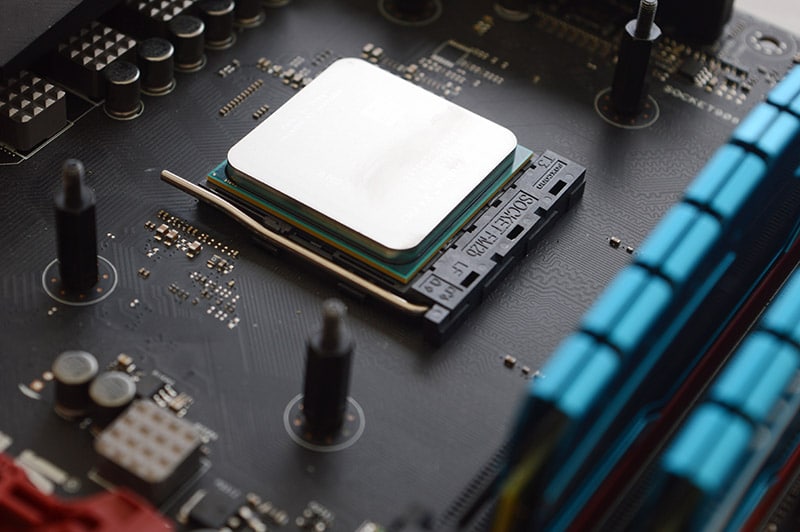 Even though the overwhelming majority of media attention revolves around AMD's upcoming Zen architecture and AM4 socket, it's important to not overlook new additions to the current range. The company's Carrizo architecture is the final iteration of Bulldozer which launched way back in 2011. So what does Carrizo bring to the table? Firstly, Carrizo is a major step forward towards 25×20 and delivers much better performance per watt compared to Kaveri. This is due to the "real SoC" design which positions the Southbridge and I/O ports onto the chip itself. On another note, the voltage adaptive function reduces voltage variation by a significant degree which can result in power saving gains of 19 percent. Evidently, AMD is trying to produce new processors which target affordability and low power consumption.
A few weeks after CES, AMD officially unveiled two APUs based on the Kaveri architecture and the Athlon X4 845 which utilises four Excavator cores. This particular CPU features a base frequency of 3.5GHz and maximum turbo reaching 3.8GHz. Additionally, the processor has a very respectable TDP of 65W, includes 2MB L2 cache and supports x8 PCI Express 3.0. Please note, the X4 845 requires a discrete graphics card and doesn't incorporate an iGPU. Despite this, the product has an enticing price point around £55 which is impressive given the quad-core configuration. Could this be the best budget CPU available today?
Specification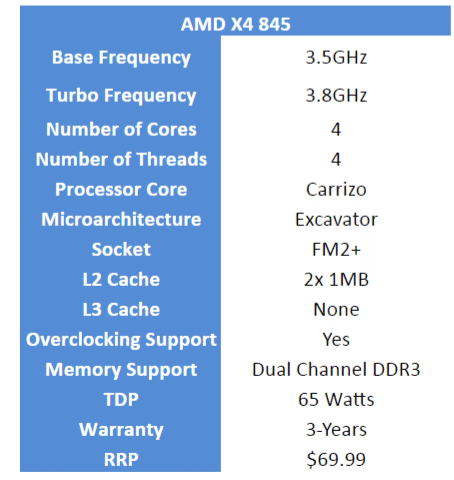 Packaging and Accessories
The CPU is housed in a bold, attractive box which adopts a classic red and black colour scheme. Furthermore, the imposing Athlon logo looks fantastic and really stands out from the dark background. The front clearly states that there's no iGPU which should help consumers select a processor which matches their individual requirements.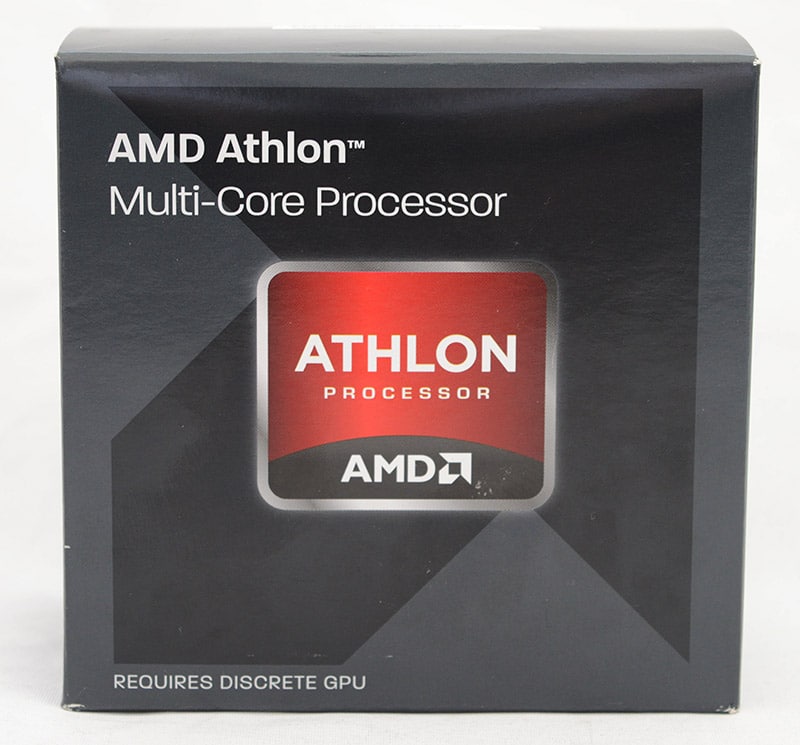 On the rear section, there's a very brief outline of the packaging's contents and the label displays information regarding the CPU's specification and part number.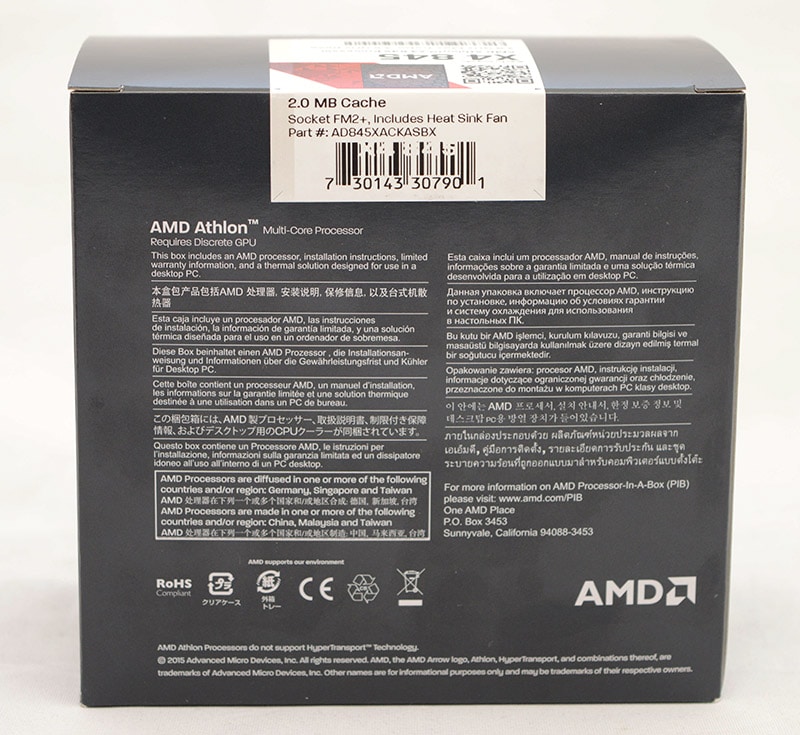 Once opened, the box contains the stock heatsink, warranty information/install guide, the processor itself and a case sticker.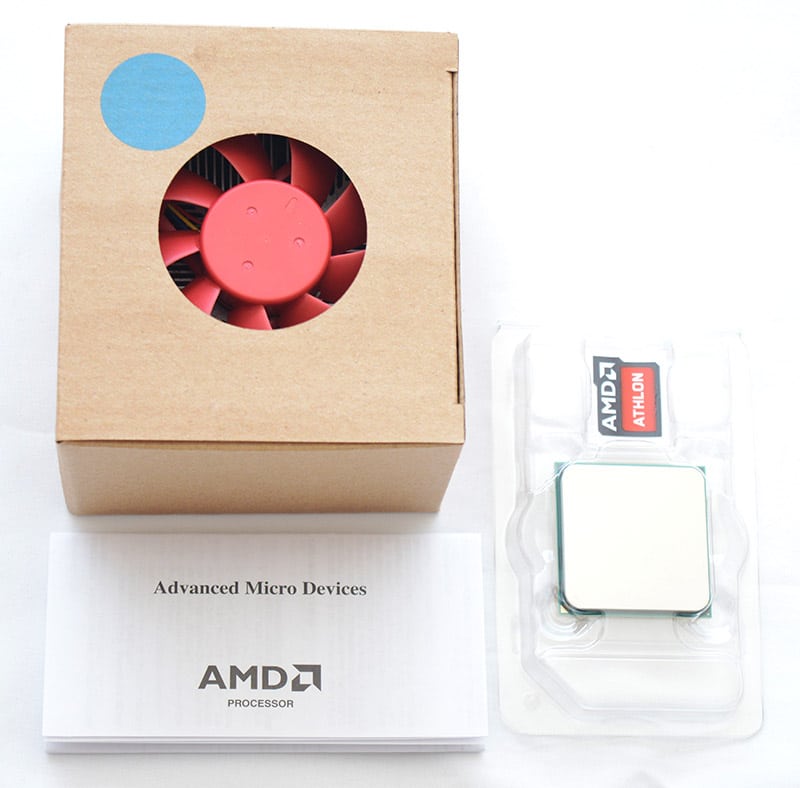 AMD's revised stock cooler is designed for low power usage scenarios and provides quieter operation than its predecessor. This "near-silent" 95W thermal solution can be deployed to achieve surprisingly decent overclocks although this isn't the method we rely on for AMD CPU reviews due to temperature restrictions.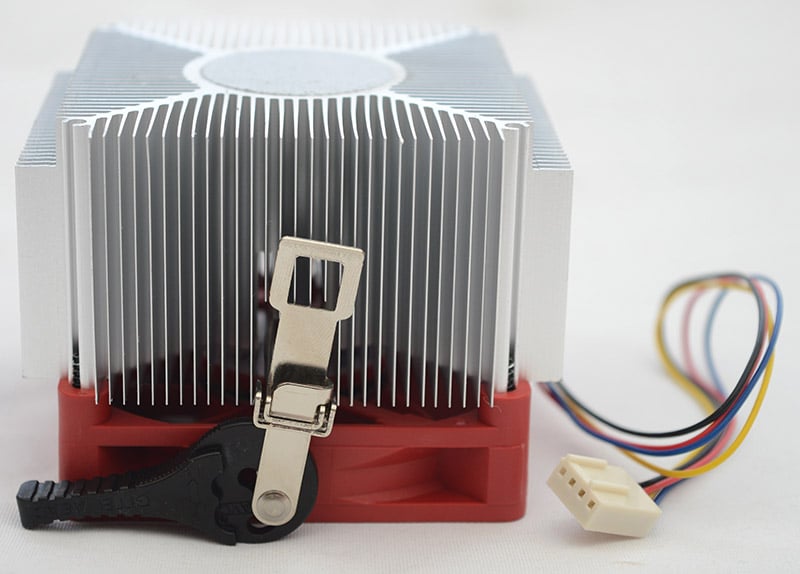 From this angle, we can see the traditional FM2+ mounting system and larger fan which provides better airflow at more acceptable RPM values. Sadly, the fan cable isn't sleeved but you can't expect much when using a cooler bundled with a sub-£60 processor.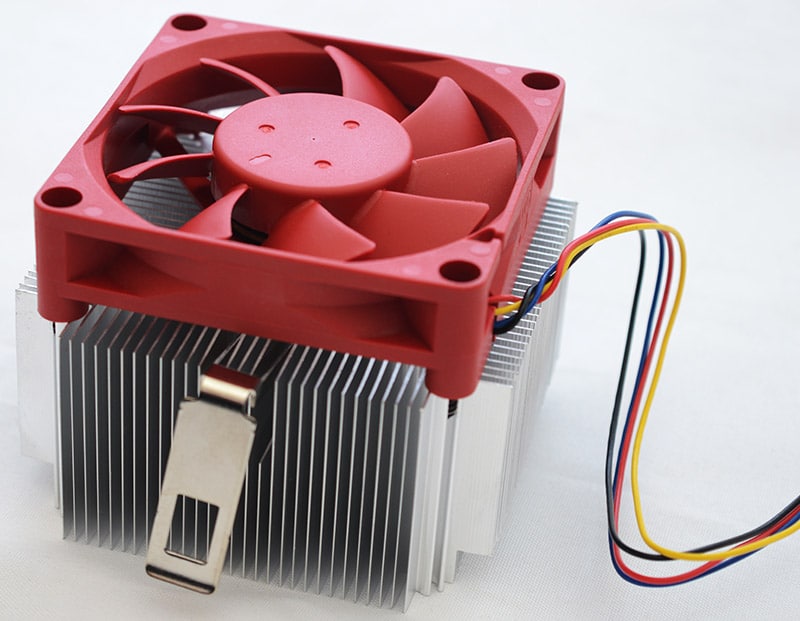 The CPU's appearance will be familiar if you own any FM2+ products and the model number is AD845XACI43KA.