AMD Confirms Vega Launch via Facebook
---
---
---
Bohs Hansen / 4 years ago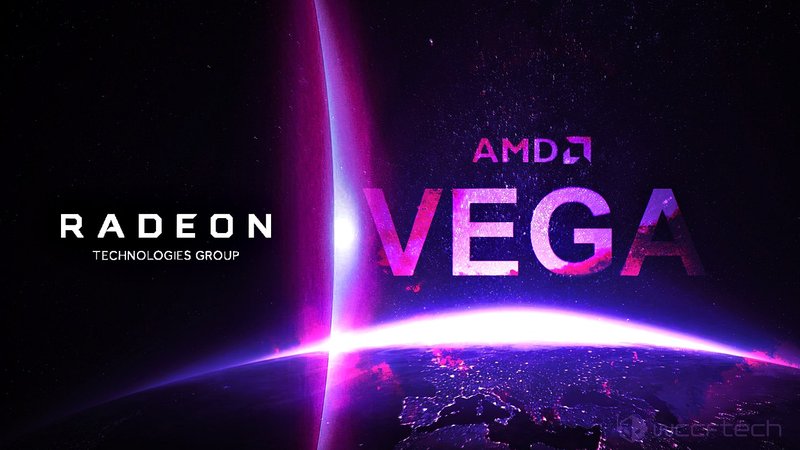 The hype surrounding AMD's upcoming flagship graphics card has died down a bit after Nvidia's GTX 1080 Ti launch, but that might change a bit with the latest piece of information that confirms that AMD is almost ready with the Vega cards and a launch will happen this quarter. The news comes via the official facebook site, so it should be quite reliable.
Considering that we're already a month into this quarter, there is a maximum waiting time of 2 months until we can get our hands on the new Radeon RX Vega graphics cards. I know that I'm looking forward to them, that's for sure.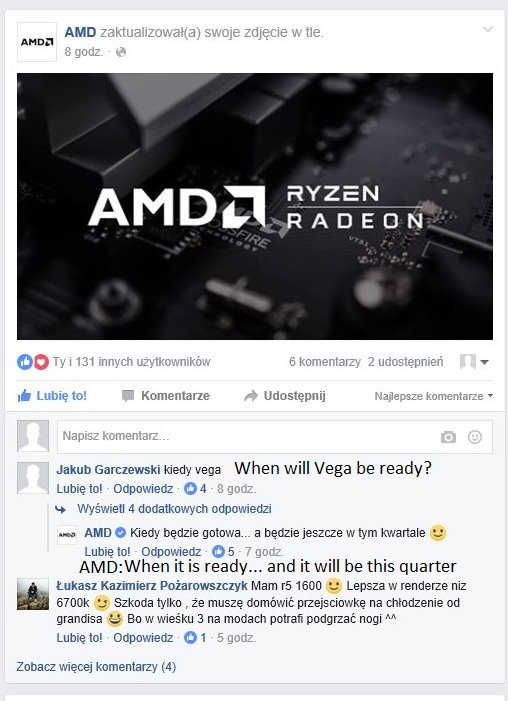 AMD has also demonstrated the prosumer capabilities of the new Vega cards for the first time during the NAB show in Las Vegas. Here, the company showed how the graphics chip effortlessly handled 8K video content in Adobe's Premiere Pro CC 2017 video editing suite. With both gaming and workstation power, the card is sure to be popular – if the price is right.
And just for good measurement, let's summarise what we know about the Vega GPU. There will be the Vega 10 for desktop cards and a smaller Vega 11 for laptop systems. The cards will come with either 4GB or 8GB HBM2 memory on a 2048-bit memory bus and with a 512GB/s bandwidth. The card will be able to handle 12.5 TFLOPS or 25 (FP16) TFLOPS.
Vega Architecture Key Features
4x Power Efficiency
2x Peak Throughput/Performance Per Clock
High Bandwidth Cache
2x Bandwidth per pin
8x Capacity Per stack (2nd Generation High Bandwidth Memory)
512TB Virtual Address Space
Next Generation Compute Engine
Next Generation Pixel Engine
Next Generation Compute Unit optimised for higher clock speeds
Rapid Packed Math
Draw Stream Binning Rasterizer
Primitive Shaders