AMD EPYC 7551P 32-Core/64-Thread SP3 Processor Review
---
---
---
Bohs Hansen / 5 years ago
Introduction
---

AMD EPYC 7551P 32-Core/64-Thread SP3 Processor
GIGABYTE send us some AMD EPYC processors (link) so we can test the matching motherboards, so it's only suitable to offer you full reviews of the processors themselves. Today we're taking a closer look at the first of two, the AMD EPYC 7551P. The EPYC 7551P is designed for single-socket motherboards, but it does offer you 32 cores and 64 threads, among other things.
AMD EPYC 7551P Server Processor in Numbers
The EPYC specifications aren't a secret, so let us start with those. As mentioned above, you get 32 CPU cores and 64 Threads in the AMD EPYC 7551P. The base clock is 2 GHz with a max core boost of 3 GHz. If all cores are boosted, then 2.55 GHz is the maximum limit.
The P at the end of the product name identifies that it is a processor for a socket count of 1. As with all EPYC processors, you get 128 PCIe lanes. What's more to mention? Well, you get 64MB L3 cache within the 180W TDP package.
The processor is a SoC design, eliminating the need for a southbridge or other type of chipset. That reduces the distance information has to travel which is a great thing on any day. You also get support for 8 (eight) channel memory with a speed of 2666MHz and a bandwidth of 341 GB/s; up to 2TB.
Product Family Consistency
AMD builds for the customer which is a thing that becomes clear once again with the EYC family. The entire processor family retains the same feature set. The only thing you need to make up your mind about is the amount of CPUs and cores you want in your setup.
The processors are packed in an FCLGA-4094 (LGA) package with 4094 contacts. All the processors feature the same memory speed and capacity support, the same amount of PCIe lanes, the same SMT and Turbo Boost. Even the built-in hardware encrypted security options are the same across the board.
EPYC! What is it Good For?
Right of the top, several advantages of the EPYC 7000 platform are clear: Massive amount of PCIe lanes, 8 channel memory design, and a lot of threads. That gives this chip a workload affinity for Capacity HPC, DBMS and Analytics, VDI, and VM Dense. At least according to the official statements.
To get back to the question from above: what is it good for? That's an easy thing to answer and I can keep it really short. Anything that requires a lot of IO, memory, and cores at a low TCO.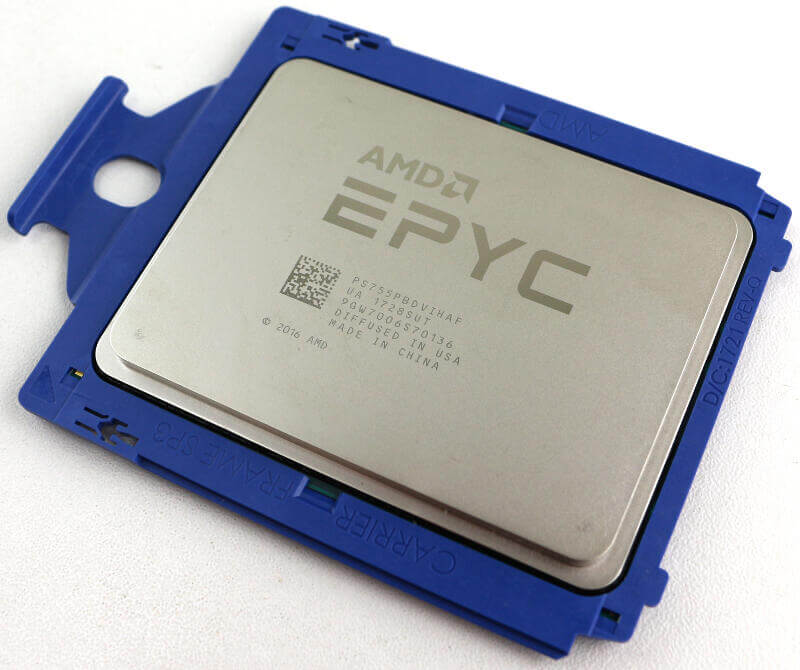 An Evolution of Data Centres
Our use of data has changed a lot in recent years, but data centre processors haven't. The software also made progress at a rate where the hardware couldn't keep up. That was until EPYC arrived on the scene.
EPYC is designed to achieve optimised performance for today's data centre applications. It is a processor that delivers more performance, higher flexibility, and better security through a balance of resources.
From AI's and deep learning, over cloud services to our own Internet of Things and other smart devices, data centres handle a lot more data in a different way these days. Everything has to be stored and served in an instant. But the data doesn't just have to be stored and served, it has to be done so securely.
Security Matters More Than Ever Before
AMD EPYC-based servers will not only shield the datacenter from external and internal threats, but it will also help keep software and data safe while booting, running, and moving from server to server. The AMD Secure Root-of-Trust technology ensures that only cryptographically signed software is booted.
AMD Secure Run Technology encrypts all software and data in the memory, thereby guarding against unauthorized snooping and cold boot attacks while supporting secure VM isolation. AMD Secure Move technology enables secure migration of virtual machines and containers between EPYC-based servers.
The implementation of the technologies may vary depending on your server vendor.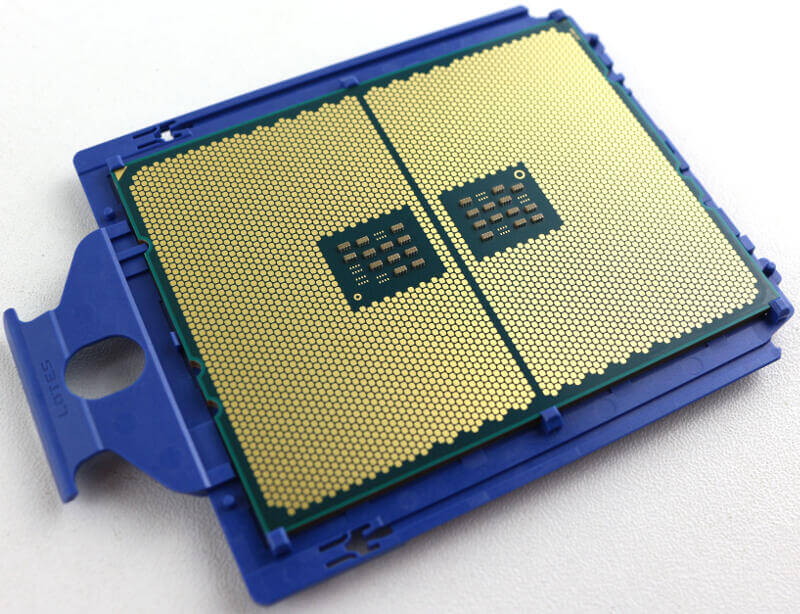 Designed for Software-Defined Data Centres
AMD's EPYC processors shine in 5 major areas: HPC, Cloud, Data Analytics, Machine Learning, and Software Defined Storage.
The processors are optimised for GPU acceleration and can handle massive Input/Output for cluster connectivity. The I/O bandwidth can also be used for massive setups of NVMe drives, or anything else really. On top of that, the 2TB memory per CPU will help with very large datasets.
The large memory option allows for a lot of VMs to be run simultaneously, and so do the cores and threads available. On the other hand, the highly parallelised processor allows for the optimised GPU acceleration. Oh, and of course there is the above-mentioned hardware encryption built into the SoC.
A Year with AMD EPYC
AMD's EPYC has been on released for about year now which AMD highlighted with a video. In it, Forrest Norrod, SVP and GM, explains what has happened and his favourite moments from those 365 days.
 Feature Highlights
32 Cores and 64 Threads
128 PCIe 3.0 Lanes
Eight-channel Memory Design for up to 2TB RAM
Unprecedented I/O options
Hardware-based security
Package and Accessories
I didn't get the processors in a retail package. Instead, I got them in a wrapping as the one seen below. For a CPU, the package doesn't matter as such, what matters is the CPU itself.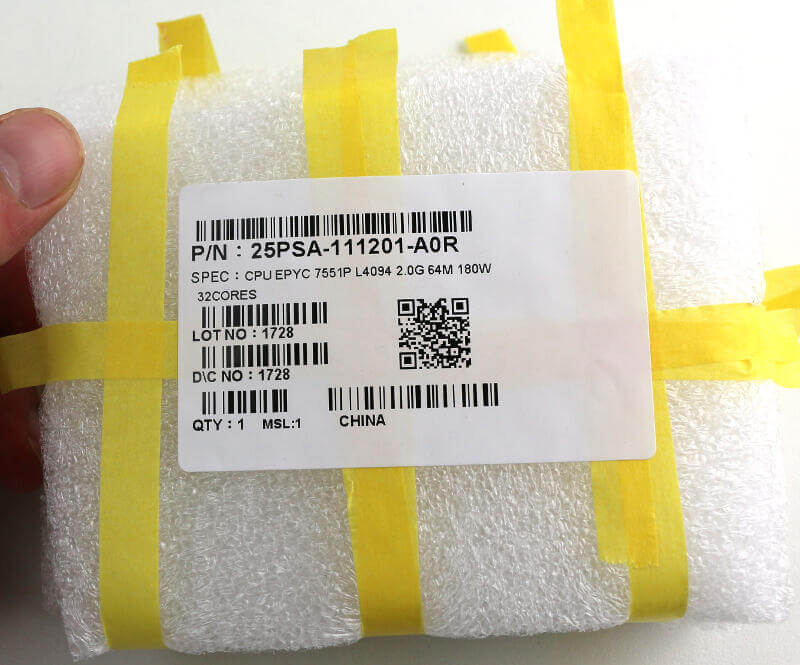 The processor is safe inside the package and that is what matters. It is ready for me to slide it into my motherboard and get started with some benchmarks.