AMD Expected to Launch FSR 3.0 At GDC 2023, Expected To Be 2X Faster than FSR 2.0
---
---
---
Jakob Aylesbury / 3 months ago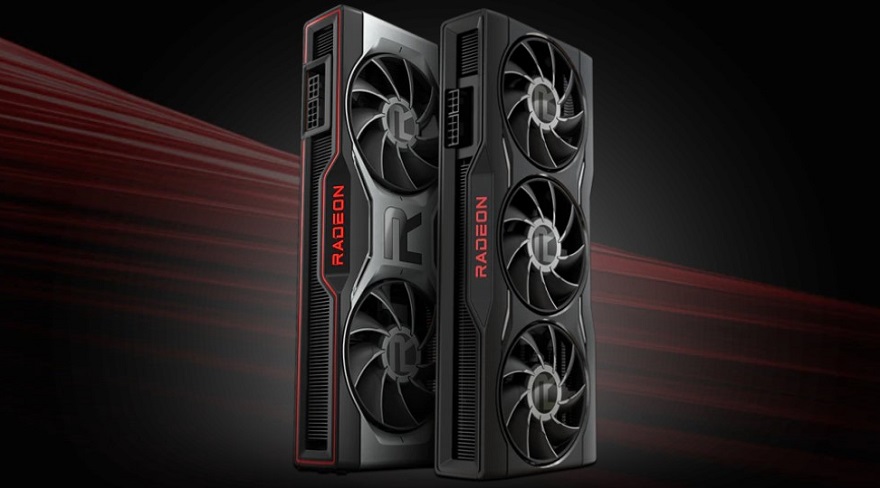 GDC 2023 is soon to be upon us and AMD is expected to be presenting the FidelityFX SDK at this event, and whilst AMD hasn't confirmed anything it seems likely that they will launch FSR 3.0 at this event.
AMD FSR 3.0 To be 2X Faster Than FSR 2.0
Upscaling is a big topic in gaming nowadays with NVIDIA's DLSS and AMD FSR both bringing large performance gains for debatably small losses in visual fidelity. With the RTX 40 series cards, NVIDIA unveiled DLSS 3 an enhancement over DLSS 2 that improves frame rates by reconstructing entire frames using temporal data obtained from in-game motion vectors and optical flow data unfortunately this is only available with RTX 40 series cards and the previous generation DLSS only available with older RTX series cards which is where AMD comes in with FSR.
AMDs FSR is a similar upscaling technology but instead is open source and allows it to be used with not only AMD cards but NVIDIA and Intel as well which gives it a bit of an edge over DLSS. Despite this clear benefit FSR does need to keep up with DLSS in terms of raw performance and with that comes FSR 3.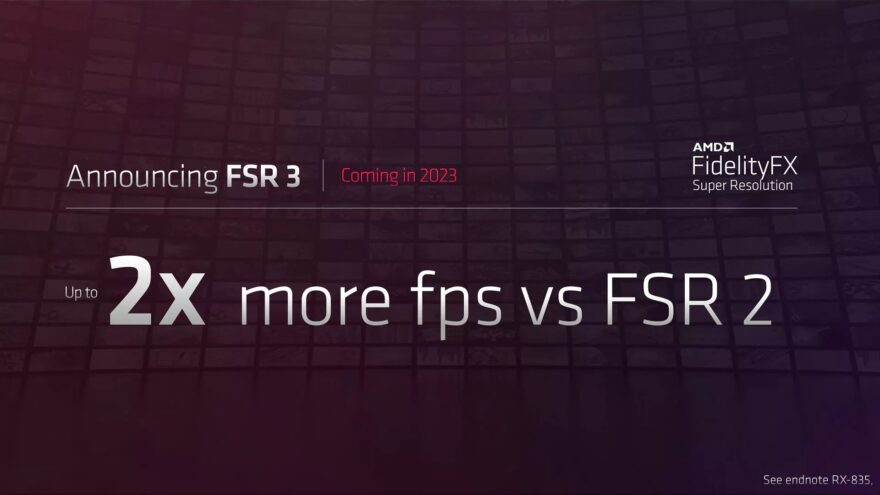 AMD FSR 3.0 To be 2X Faster Than FSR 2.0
FSR 3 was initially teased for 2023 at the Radeon 7000 launch event at CES last year with the statement that it would bring up to 2x more FPS over its predecessor FSR 2 which is good news as Non-NVIDIA 40 series owners will be happy to receive a similar technology to DLSS 3. Now, what makes us think that AMD will reveal it at GDC 2023? Well with AMD presenting FidelityFX, it seems pretty plausible for them to also reveal FSR 3 as it is a key part of the fidelityFX toolkit.
Final Thoughts
Whilst this upscaling technology is great and FSR specifically provides some new life into older hardware, I feel as though a lot of newer games are relying too heavily on it as opposed to optimising their games. Hopefully this isn't the direction the gaming industry continues falling into.
AMD is set to present the FidelityFX SDK on the 23rd of March between 10am and 11am in room 3001 of the West Hall at GDC 2023.