AMD Bundle Offers Far Cry 6/RE: Village For Free – With A Pretty Big Catch!
---
---
---
Mike Sanders / 2 years ago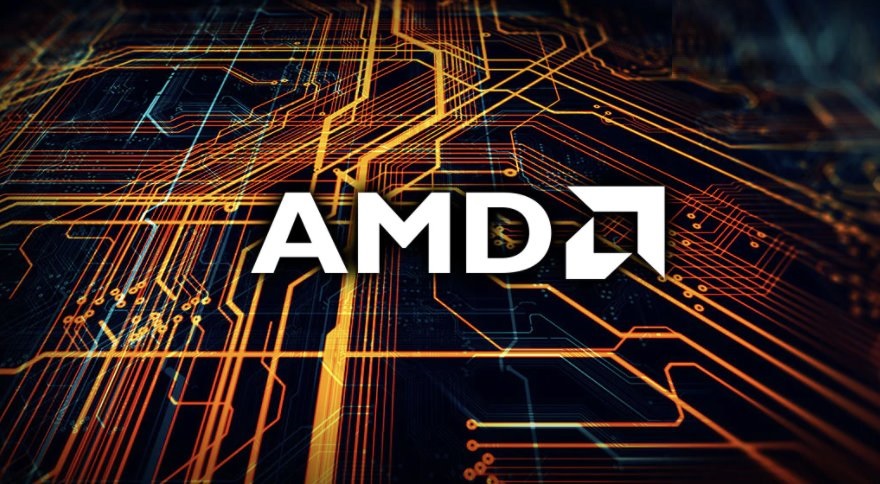 It's certainly not uncommon for graphics card manufacturers to try and boost their sales by offering free games as an incentive to consumers. It's a well-established practice that's been ongoing for at least 10 years and, by and large, if you are in the market for a new GPU, having the option of getting some fresh titles thrown in for nothing can (or at least could) play an important factor in your final decision. – With this in mind, therefore, it's not exactly surprising to see that AMD has announced the launch of a new 'Raise the Game' bundle package. It does, however, come with one pretty huge caveat!
Namely, that while you might get a copy of Far Cry 6 and Resident Evil Village for free, this only comes with the Radeon RX 6900 XT. Yep, it's exclusive to that one single graphics card!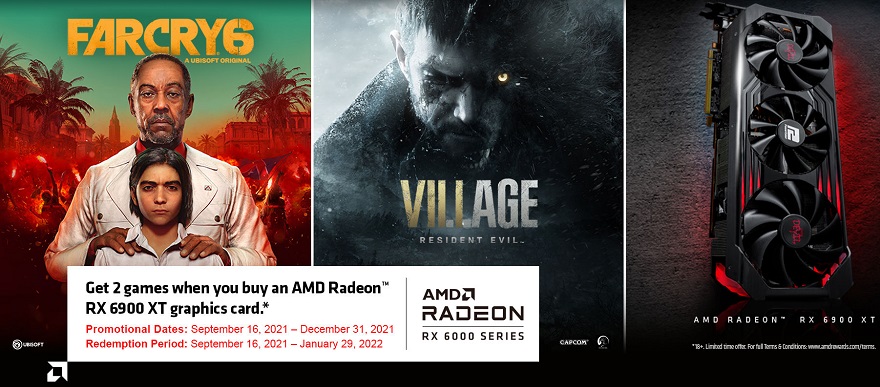 AMD 'Raises the Game' With a Sole GPU Gaming Bundle!
So, there are clearly a lot of problems with this bundle deal. The clear and first for consumers being good luck in actually finding any 6900 XT's available to buy. Getting beyond this point, however, while free games are nice, I have to admit to being more than a little disappointed in AMD for only offering this deal with their top-spec, and by proxy, most expensive graphics card.
Yes, in terms of the value we're looking at about £80-£100's worth of games here. Remember though, that the 6900 XT is currently retailing for over £1,000. I can't help but view this as the equivalent of trying to boost Ferrari sales by offering customers a free key chain. At least Ferrari's are out there to buy though!

It's A No From Us!
If you are currently looking to buy an AMD Radeon RX 6900 XT, then the good news is that you're going to get a couple of AAA games thrown in for free. Here's the problem though not everyone can afford a 6900 XT and I doubt that those who are currently sitting on the Red and Green fence will be overly swayed away from Nvidia simply based on a couple of games that you'll probably be able to pick up for £50 in a couple of months.
Put simply, it's a nice promotion on the surface, but it gets progressively crap the more you think about it. – If you do, however, want to check this out, AMD has confirmed that the following GPUs will be eligible for the bundle:
SAPPHIRE NITRO+ AMD Radeon™ RX 6900 XT
SAPPHIRE NITRO+ AMD Radeon™ RX 6900 XT Special Edition
SAPPHIRE TOXIC AMD Radeon™ RX 6900 XT Limited Edition
SAPPHIRE TOXIC AMD Radeon™ RX 6900 XT Extreme Edition
SAPPHIRE TOXIC AMD Radeon™ RX 6900 XT Air Cooled
POWERCOLOR RX 6900 XT Liquid Devil Ultimate
POWERCOLOR RX 6900 XT Liquid Devil
POWERCOLOR RX 6900 XT Red Devil Ultimate
POWERCOLOR RX 6900 XT Red Devil
You can also check out the official announcement from AMD via the link here!
What do you think? Is this quite possibly one of the worst graphics card gaming bundles ever? – Let us know in the comments!