AMD Greenland/Vega may be Fiji Replacement at 4096 GCN Shaders
---
---
---
Samuel Wan / 8 years ago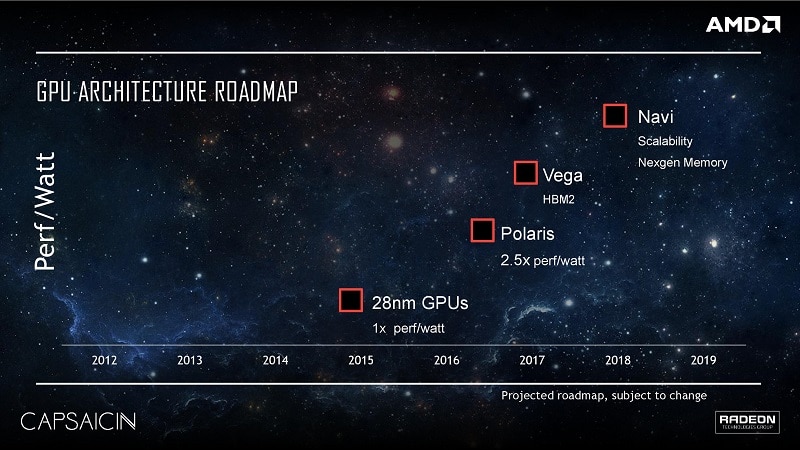 This year, both AMD and Nvidia will be launching their new Polaris and Pascal based GPUs. Unfortunately, it looks like the flagship chips won't be arriving till next year. Set to arrive in early 2017, Vega, also known as Greenland, is to be the flagship replacement for Fiji. According to information 3DCenter dug up, Vega will feature 4096 GCN shaders, the same amount as Fiji currently has.
With Polaris and Vega, there are suggestions that AMD has managed to improve GCN 4.0's performance by 30% compared to current GCN offerings. This alone should allow a significant performance increase over the Fury X. Fiji was also limited due to the design of GCN being unoptimized for massive chips with too many shaders and if AMD has managed to fix this, Vega will perform better than expected.
Furthermore, Vega will utilize HBM2 which will finally remove the 4GB cap faced by HBM GPUs as well as reduce latency. The use of 14nm as well and other Polaris improvements will also allow for a cooler and less power hungry die. We can also expect Vega to come in at a die size similar to Hawaii rather than Fiji, with a true Fiji size successor to come later on in the process cycle.