AMD Kaveri Review: A10-7850K, A10-7700K and A8-7600
---
---
---
Ryan Martin / 10 years ago
Introduction
---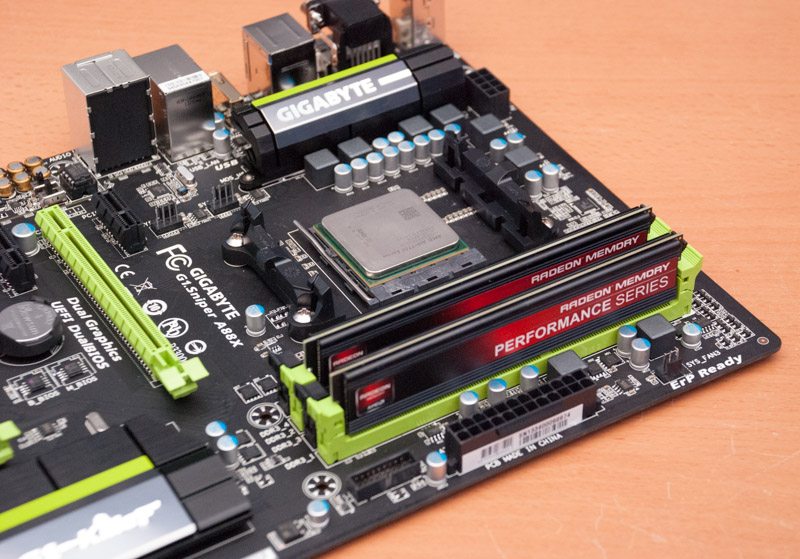 If you follow our website and the technology industry more broadly then you may have heard a lot about Kaveri since it was officially launched on January 14th 2014. Kaveri is the codename for AMD's fourth generation of desktop APU (Accelerated Processing Unit) after Llano, Trinity and Richland. In successive generations we have seen AMD's APUs grow a lot stronger mainly in terms of graphics performance but also bringing refinements in terms of power consumption and CPU performance as well as new features.
So what does Kaveri bring to the table that is new? In terms of new architectures we see a transition from Piledriver (Trinity) to Steamroller on the CPU side and from VLIW4 (Trinity) to GCN 1.0 on the GPU side. Yet the most exciting and easily the most talked about new feature is the inclusion of AMD's new HSA technology. HSA is AMD's "Heterogeneous Computing" plan which includes two main components: hUMA (Heterogeneous Unified Memory Architecture) and hQ (Heterogeneous Queuing). hUMA allows for the sharing of system memory equally between GPU cores and CPU cores and hQ allows for both the CPU and GPU cores to independently schedule tasks.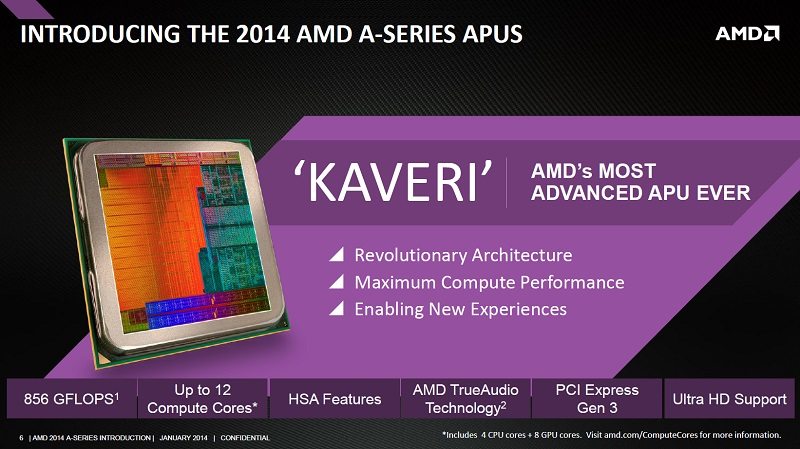 There is of course more to Kaveri than Steamroller, GCN and HSA – but those are the main components. Other new additions include full support for AMD's TrueAudio technology, Mantle support and an improved Unified Video Decoder and Video Compression Engine. However, before we delve into those new technical improvements and features, let's first discuss what this article is all about.
Today we are examining AMD's entire new range of Kaveri Desktop APUs – the A10-7850K, A10-7700K and A8-7600. In addition we will be comparing those to their equivalents from the last generation – the A10-6800K, A10-6790K and A8-6500T respectively. Then for a bit of perspective we are comparing those three parts with their main Intel rivals – the Core i3 4330 and Core i5 4440. What we're looking to do is provide a complete perspective on how AMD and Intel's offerings match up across a wide range of CPU, GPU and combined benchmarks covering areas like gaming, productivity and general system performance, as well as the generational changes Kaveri offer over Richland. Below you can see a summary of all the contenders in this comparison. Please note that the number of GPU cores are not comparable between all processors below, but are only for reference. GCN cores are much more powerful than VLIW4 cores while Intel's "cores" work in a different way, they are technically "execution units" not cores.