AMD Leak Confirms Upcoming Radeon 6X50 Refresh Prices!
---
---
---
Mike Sanders / 2 months ago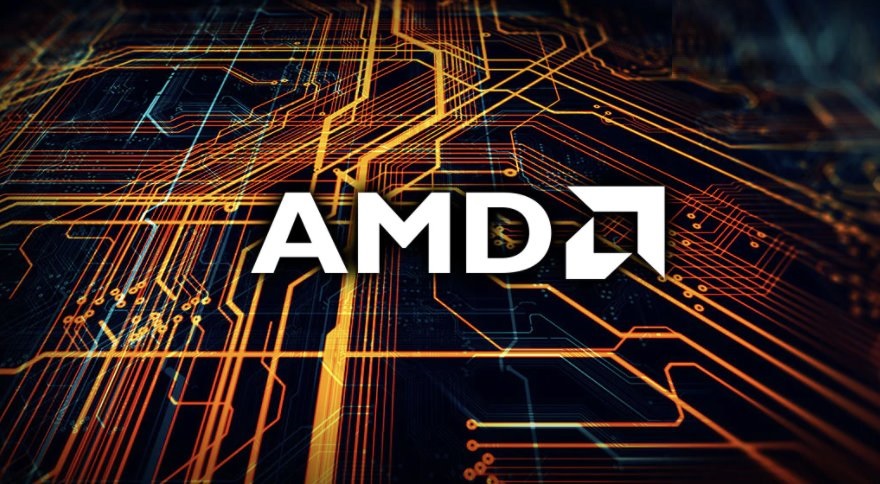 According to sources (because we certainly can't confirm things one way or the other just yet) AMD is set to formally announce the launch, and coincidental release, of its new Radeon RX 6X50 XT refresh graphics cards on May 10th. – With this in mind, therefore, and three new models on the way, speculation is clearly more than a little rampant as to what levels of performance we can expect to see from the GPUs, and perhaps more notably, how expensive they are going to be.
Well, following a number of reports via Videocardz, we might actually have an answer to both of those questions! Yes, we might know (roughly speaking) how good they're going to be, and more importantly, how much (officially at least) they're going to cost!

AMD Radeon RX 6X50 XT Graphics Cards
So, starting off with performance, following the full publication of a supposedly leaked set of comprehensive benchmarks (which we'll say right now should be taken with a grain of salt), the following levels of performance from AMD's upcoming revised graphic cards have been suggested:
RX 6950 XT vs RX 6900 XT = 4% Faster
RX 6950 XT vs RTX 3090 = 11% Faster
RX 6750 XT vs RX 6700 XT = 7% Faster
RX 6750 XT vs RTX 3070 = 2% Faster
RX 6650 XT vs RX 6600 XT = 2% Faster
RX 6650 XT vs RTX 3060 = 23% Faster
So, in other words, the revisions are definitely going to be better than the original versions (duh!). Albeit, I think it's fair to say that if these figures are accurate, the gap isn't, generally speaking, as big as many might have been hoping.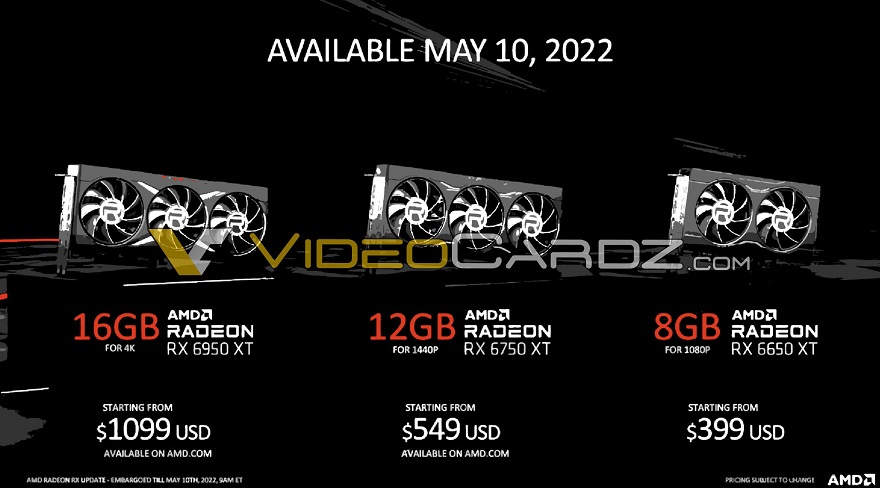 So, what about prices? Well, a leaked slide (officially taken from AMD so it would appear) has suggested that we can likely expect the following MSRP for their reference versions:
6950 XT – $1099
6750 XT – $549
6650 XT – $399
Now, admittedly, these are a fair bit more expensive than their original versions. And more so, do not appear to offer any hugely advantageous performance gains to make these 6X50 XT revisions a 'no brainer' in terms of choice. – On the whole, though, it's hard to deny that of the three coming on May 10th, the 6750 XT is probably going to be the model that generates the most interest from consumers. Particularly if, as per the figures above, it can hold its own against the Nvidia 3070.
That being said though, given that the official MSRP of the Nvidia 3070 is around $499, however, I suspect that these GPUs may be a little too expensive for their own good. Particularly since the Radeon 7000 and Nvidia 4000 series are just (give or take) 4-5 months away!
What do you think though? – Let us know in the comments!