AMD, Nvidia & Intel to All Release New GPUs in the Next Few Months!
---
---
---
Mike Sanders / 11 months ago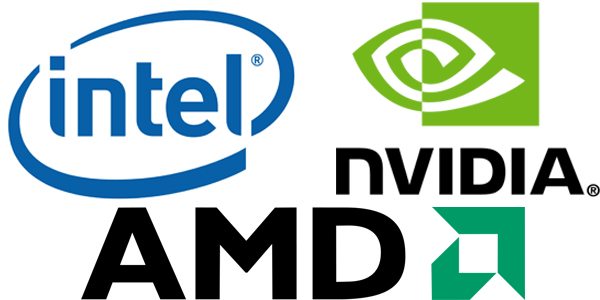 In terms of upcoming GPU releases, you would've been forgiven for expecting most of the excitement to start around August when both AMD and Nvidia would be prepping for the launch of their respective Radeon RX 7000 and GeForce RTX 4000 graphics card series. That isn't, of course, taking anything away from Intel with their upcoming Arc Alchemist GPUs, but given that there are still some pretty big question marks over their comparative performance, the interest there is more in the fact that we're finally getting a long-overdue third-player. If anything, their first generation of graphics cards don't really have to compete, they just have to exist!
Following a report via Videocardz, however, although August/September is still very much on the agenda, it would appear that big things could be happening from AMD, Nvidia, and Intel all within the next couple of months!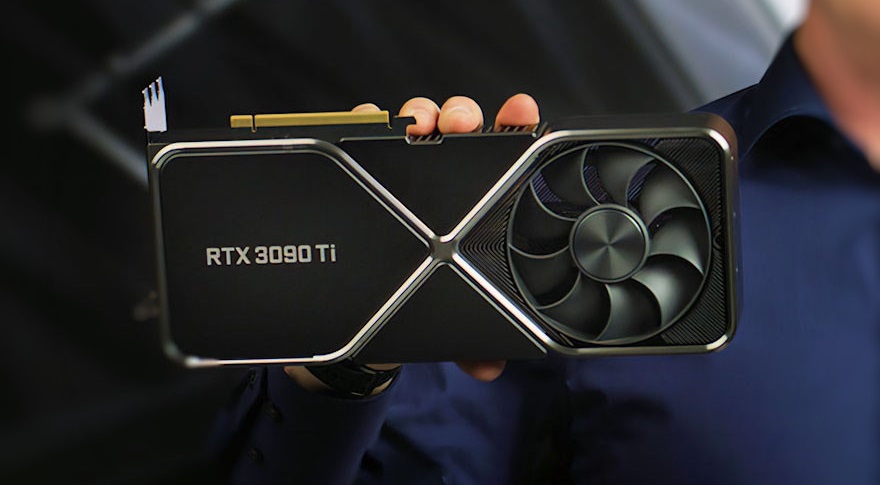 AMD, Intel, and Nvidia to All Launch New GPUs!
So, starting with the most obvious and already known news. Intel has confirmed that their dedicated desktop Arc Alchemist graphics cards will be arriving before the end of Q2. With 3 models expected, although none of these is expected to have much of a comparative performance hit on either AMD or Nvidia, as noted above, the graphics cards themselves don't really matter. It's getting and establishing a platform they can build from.
What about Nvidia though? Well, their regard, the 3090 Ti (that was supposed to have been seemingly launched before the end of January) is now apparently set for release on March 29th. Albeit, this news doesn't come without one big disappointment. Namely, it would appear that Nvidia has decided to can the upcoming release of its 16GB 3070 Ti revision. A decision which I'll freely admit has me more than a little forlorn as I was genuinely looking forward to checking and perhaps even buying this GPU. The bottom line though is that with this news, it would appear that the 3090 Ti is set to be the final launch from the 3000 series. Nope, no more revisions apparently!
And as for AMD, it would appear that 3 new Radeon 6000 graphics cards are expected to arrive in April with the 6650XT, 6750XT, and their presumable response to the 3090 Ti, the 6950XT.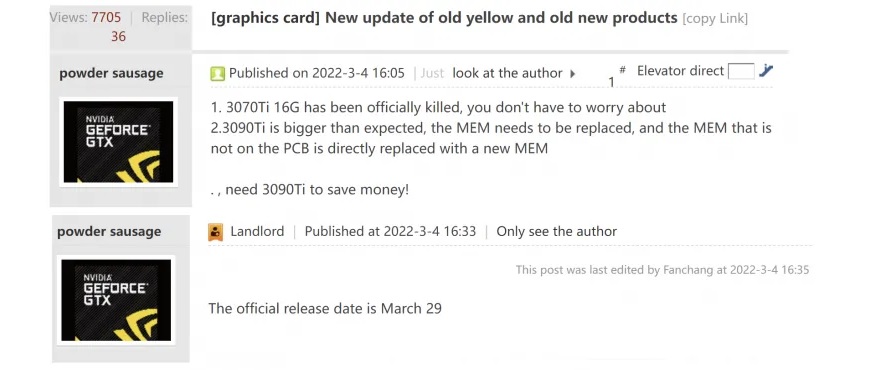 What Do We Think?
If this information is proven to be correct, it would appear that the next few months, in terms of graphics cards, is possibly set to be a lot busier and hectic than possibly anyone was currently imagining. For all three companies though, while we're all hoping for some nice new graphics cards to check out (and hopefully models a lot more impressive than the somewhat lacklustre 6500XT and 3050), the key question from consumers is likely going to fall into two key categories. Are these GPUs going to be available to buy? And how much will they cost?…
Sadly, in that regard, we don't really have any clear answers. While we expected AMD's releases to fall within their general landscape, Intel is a significantly greater poser. We don't know how good Arc Alchemist is going to be and, by proxy, how much they should cost. One thing we know for certain though is that the 3090 Ti is going to be expensive. Like… REALLY expensive! – Did you really need us to tell you that though?
The short version though is that while the Radeon 7000 and Nvidia 4000 series are definitely something to look forward to, it seems we're going to be given plenty of food for thought in the interim!
What do you think? – Let us know in the comments!