AMD Polaris 12, 10XT2 & Vega 10 Outed in macOS Drivers
---
---
---
Samuel Wan / 6 years ago
Just in time for the launch of the new Crimson ReLive drivers, new leaks have popped up purporting to several of AMD's unlaunched graphics cards. While most leaks generally come with a Windows PC focus, this time around they're from Apple. In the latest macOS Sierra drivers, mention is made to the Polaris 10XT2, Polaris 12 and lastly, Vega 10.
From what we know of AMD's new naming scheme, Polaris 12 is not necessarily any more powerful than the Polaris 1 and 11 that have come before. To AMD, the number only means that it was designed after the previous Polaris GPUs. So Polaris 12 likely either falls below Polaris 11 or come in above Polaris 10. The main things is that it is Polaris based so it won't have HBM2 and likely won't have that high-end performance to require HBM2 either. It might be the possible RX 490 which has been thrown around in recent days.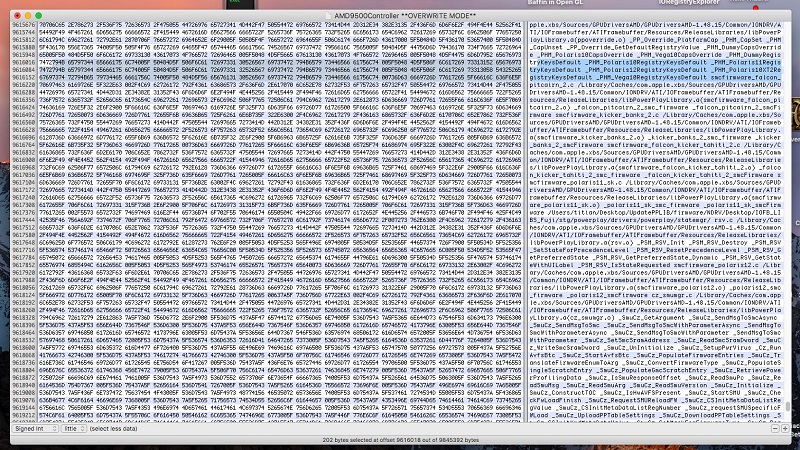 Next up, we have Polaris 10XT2. As we know from information AMD has revealed, they are planning sort of 2 generations per GPU design. The new variant might be revealed as the RX 485 with improved efficiency and clock speed as an update to the original Polaris 10. Given Apple's mobile and efficiency focus, I would not be surprised if they get this GPU first.
Lastly, we have Vega 10, the first Vega GPU out yet. This is one of the first official mention of Vega 10 out in the wild. Vega 10 is rumored to sport HBM2 with around 4096 GCN shader cores. This is aimed squarely at the GTX 1080 area market and above. For Mac Pro users, this may be the best news in a long while as it might mean Apple is preparing an update with this high-end GPU. Afterall, Vega 10 is not going anywhere near the MacBook Pro or even the iMac.
With the release of Crimson ReLive tomorrow and the New Horizons event next week, AMD has some busy times ahead of them. Hopefully, we will be able to get more information about their upcoming lineup at these events.