AMD R9 290X CrossFire V Nvidia GTX 780 Ti SLI
---
---
---
Ryan Martin / 7 years ago
The 4K Monitor
---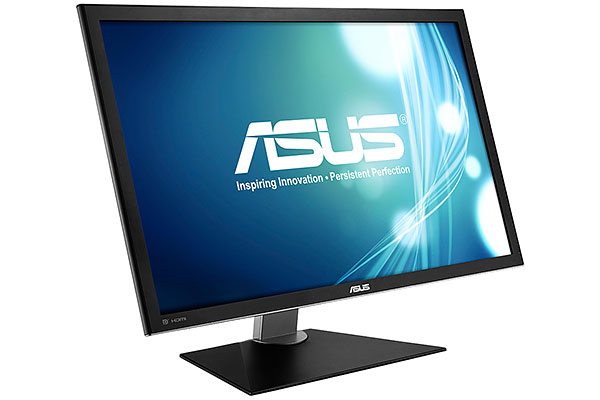 Before we delve into anything I'd like to take this opportunity to say a huge thank you to Nvidia who provided us with a 4K monitor for this testing and for future 4K testing we will be doing. The 4K monitor we have is the ASUS PQ321Q which is one of only a few 4K monitors capable of outputting 4K at 60Hz – making it ideal for gamers. Like many other current generation 4K panels it is based on the stitching of two 1920 x 2160 displays together with an advanced display controller chip which is made by Ancor Communications. To output at 4K this monitor requires either a single DisplayPort 1.2 connection or dual HDMI 1.4 connections to reach the required bandwidth for 60Hz 4K. In most scenarios using a single DisplayPort cable will be the easiest way to use a 60Hz 4K monitor especially since most graphics do not have dual HDMI 1.4 ports. There isn't really a set up process to show you as it is just Plug and Play, ASUS have done a good job of making the monitor communicate with operating systems as a single panel so there is no need to mess around with multi-display settings.
Unlike the Sharp PN-K321 4K monitor we used in the past the ASUS PQ321Q is not recognised within AMD's control panel as a stitched panel therefore it does not act as a software Eyefinity set up.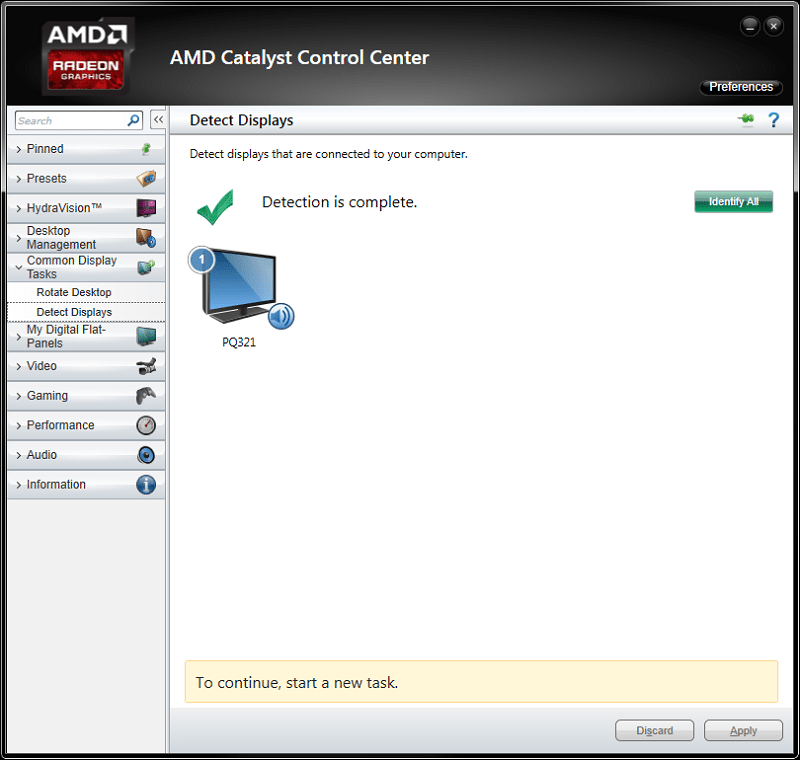 We see a similar thing in Nvidia's control panel – no multi-display configuration is required it literally is plug and play providing you have a 4K capable GPU with the latest drivers installed.