AMD R9 380X 4GB Graphics Card CrossFire Review
---
---
---
Rikki Wright / 8 years ago
Introduction
---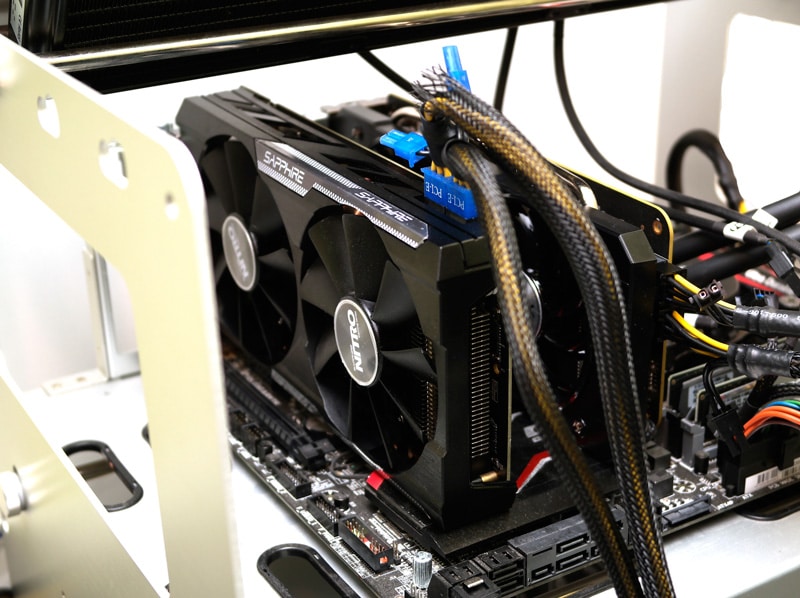 Here at eTeknix, we strive to give the consumer the best possible advice in every aspect of technology. Today is no different and we are excited to bring you the CrossFireX review of the newly released R9 380X graphics cards.
Based on the R9 380, which was based on the R9 285, the R9 380X was designed to fit the gap that was obvious between the R9 380 and R9 390. Priced at just under £200, sales have proven strong in the first weeks and board partners have given their models the usual overclocking treatment with the average clock speed of around 1030MHz being around 50MHz higher than the 'reference' design.
Through our testing of both the XFX DD and Sapphire Nitro models, it was evident that performance wasn't as high as I hoped and still left a gap to fill under the R9 390. Reviewing the Rx 200 series lineup, the R9 285 was an extremely late arrival. It was based on architecture we were familiar with, but it introduced GCN 1.2 which is the foundation of the brand new R9 Fury range. To me, this leaves a gap for an R9 385 to be introduced to the market and the next step in the graphics card race for late 2016.
When we test in CrossFireX, we aim to use two identical graphics card to ensure that everything is as similar as possible. When using the same cards, you can almost guarantee the same cooling capabilities, power draw, core clock and other variables. This then gives us the best possible outcome for maximum performance as the computer does not need to compensate for any differences.