AMD Radeon Memory Business Reportedly Treading Water
---
---
---
Samuel Wan / 6 years ago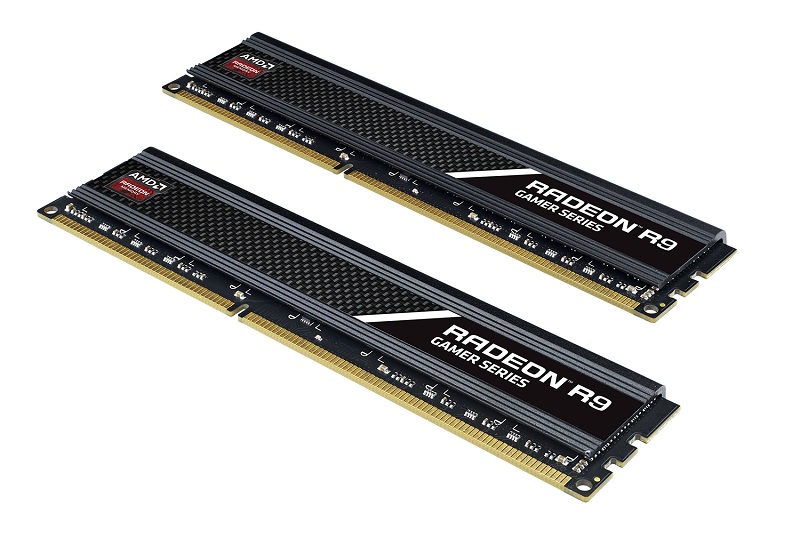 AMD has long been known as a major player in the CPU and GPU market. In previous years, suffering financially, the company attempted to diversify into other areas of the PC market, most notably with various peripheral components. More notable ones are the R7 and R3 SSDs as well as the various Radeon DRAM products. According to a new report, it appears that AMD has largely given up on their RAM venture.
Over the past couple of months, AMD Radeon memory has been running out of stock at several retailers. It also doesn't look like those stores will get new stock anytime soon as well. After releasing some DDR4 modules back in 2015, there also haven't been any movement as well. These are usual signs that a company is trying to slowly ease its way out of the business.
However, a company spokesperson denied that they were planning to exit the market. According to AMD, the Radeon memory is better received in "Eastern Europe, only small quantities are diverted to North America, but we didn't exit the business". From the looks of it though, they may be exiting out of some markets.
In some ways, this change in DRAM strategy isn't AMD's decision to make. The company merely licences out their Radeon brand to the DRAM and SSD manufacturer which does all of the actual work, with AMD likely setting some ground rules. Based on what we've seen, the Radeon brand is only doing well for some DRAM markets but perhaps we will see an uptick once RX 500 and Vega reinvigorate the brand.