AMD Radeon RX 6600 (Non-XT) to Release Mid-October?
---
---
---
Mike Sanders / 2 years ago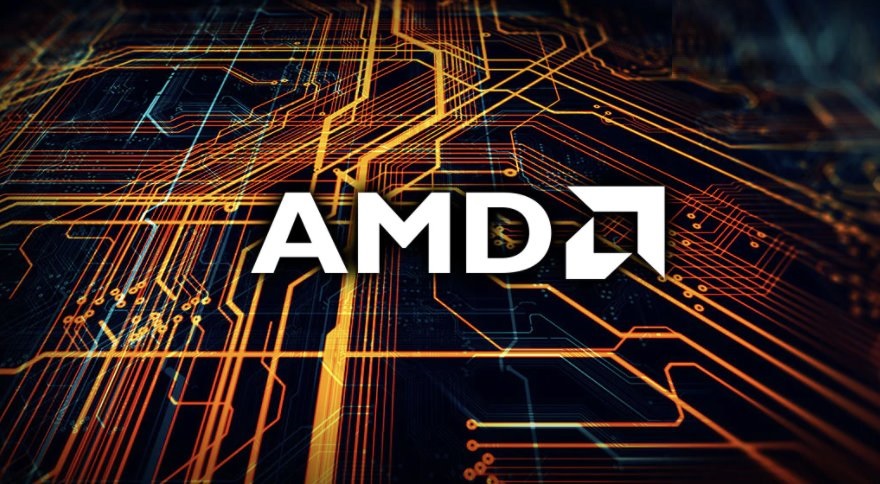 Following the release of the somewhat lacklustre (or at least relatively mundane) Radeon RX 6600 XT, attention has largely since turned towards the upcoming 6600 (non-XT) in the hope that it might represent a solid budget option for gamers with restricted finances. While AMD hasn't officially confirmed the GPU, we all know that it's almost certainly happening, we just don't know exactly when!
Following a report via Videocardz, however, a leaked embargo sheet regarding the 6600 has appeared online, and based on the information within, it does look all but guaranteed that the AMD Radeon RX 6600 will be given a general consumer release in mid-October! – In other words, we're less than a month away from finding out just how good (or bad) it will be!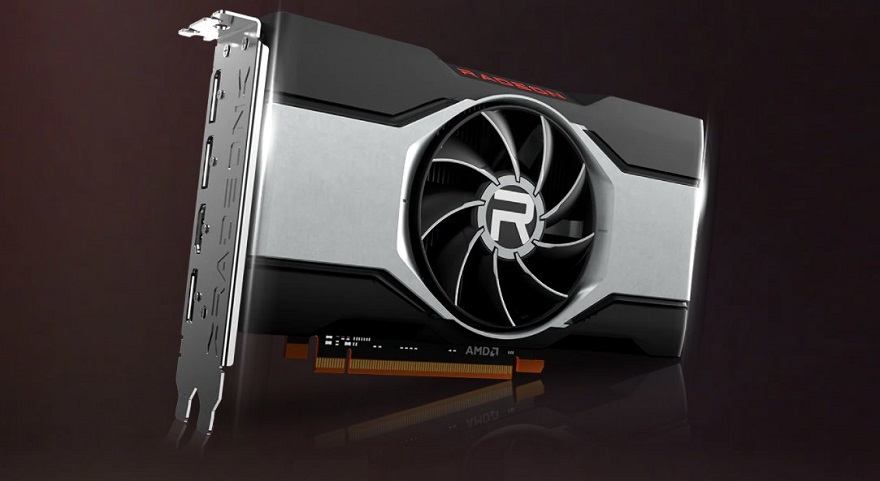 AMD Radeon RX 6600
Based on the nature of the leak, and the easy manner of replication it has, we should start with the proviso that the details contained within should be taken with a grain of salt. This is something that could very easily be faked. – Given that it certainly looks genuine, however, if it is proven accurate, then it does give us a number of key details surrounding this new graphics card.
Chief among them, however, is the clear indication that the review embargo for the 6600 breaks on October 13th. In other words, this is the date that media outlets and websites (such as ours) will be given permission to hit 'publish' on their thoughts and findings. Why is this important though? Well, generally speaking, most review embargos are usually set 24-48 hours before a product's release.
In other words, based on this information, it seems exceptionally likely that the AMD Radeon RX 6600 will be released (as in, available to buy – in theory) on either October 14th or October 15th.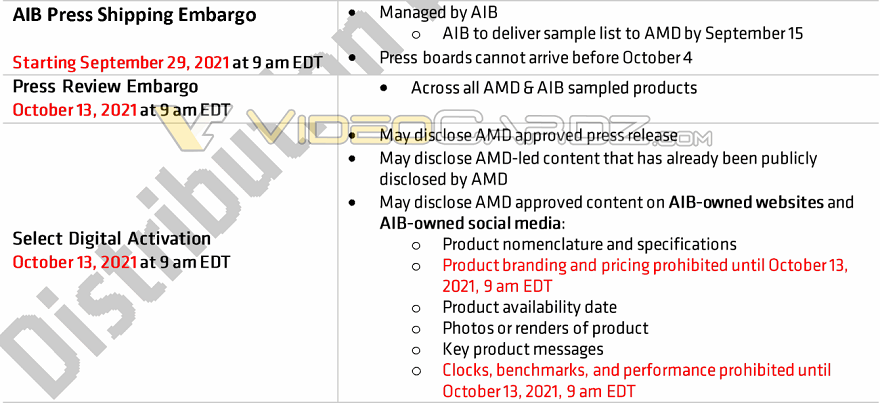 What Do We Think?
Similar to the 6600 XT, we do not expect this variant to have an AMD-own 'reference model' and, as such, consumers will be reliant on AIB partners to try and win their business. Given the relatively high price point of the 6600 XT, and its rather average level of performance, however, although we're certainly open to being surprised, we do not expect big things from the 6600.
We're always open to being proven wrong though, and rest assured that when the embargo breaks (which we are neither confirming nor denying as October 13th), we'll be ready to tell you exactly what we think of the Radeon RX 6600! So if you want to find out, be sure to keep an eye on our website and social media portals!
What do you think? – Let us know in the comments!