AMD Radeon RX 6900 XT Graphics Card Review
---
---
---
Peter Donnell / 11 months ago
A Closer Look
AMD has kept things really simple this time around, as their entire range of new cards look pretty much the same. I don't blame them either, as a lot of work has gone into this cooler and it's easily one of the best looking graphics cards I've ever seen. Seriously, I think it's that good. That's the 6800 XT and the 6900 XT, I'll let you guess which is which because I forgot.

It managed to cool the 6800 XT exceptionally well, and it delivered excellent acoustics, so there's no doubt you'll see a similar performance here with the 6900 XT. This card also doesn't have a massive difference in hardware vs the 6800 XT, so we should see similar temperatures.
The 6900 XT measures 267mm long, and takes up 2.5 slots, so there's quite a hefty chunk of materials here. The new fans even look pretty robust and I love that slightly chromed edge on them.
Tucked into the body, you can see a huge radiator design which has been coated in black. It looks impressive, and the hint of red on the side really pops.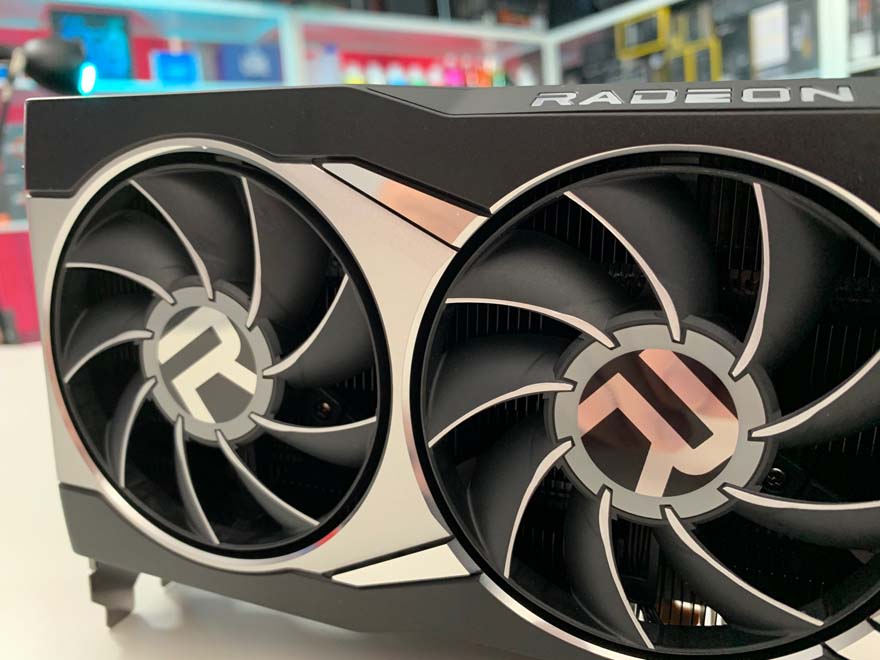 What's interesting is that the back of the 6900 XT is closed off.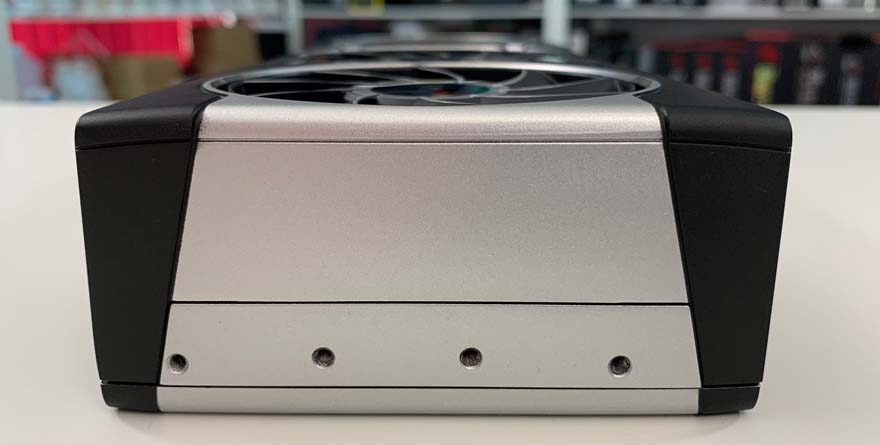 Even here with the rear ports, there's no ventilation.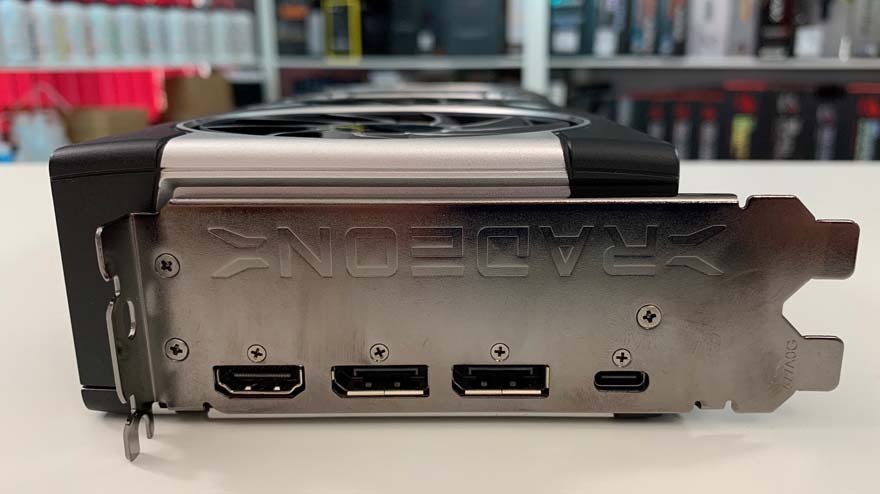 That's because it's all designed to flow sideways out of the card, rather than blowing heat away in all directions, the card has a clear direction of airflow.

The RX 6900 XT draws its power from a pair of 8-pin headers, using around 300W but AMD suggest at least an 850W PSU.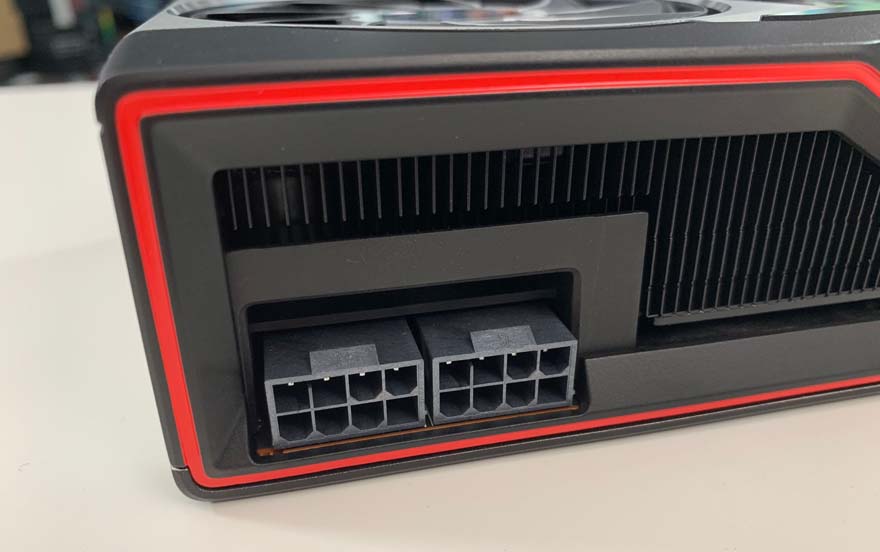 Finally, you have that gorgeous backplate, which keeps the card as firm as stone and as straight as a ruler. Of course, it's also going to protect the PCB and provide some passive heat exhaust too.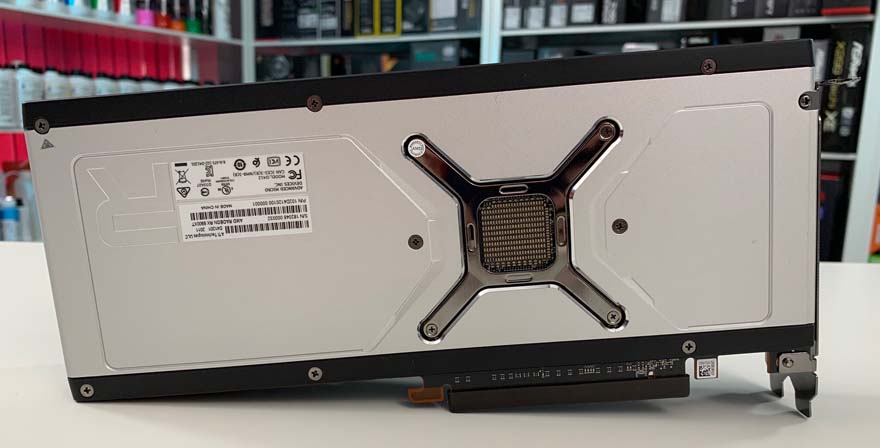 You'll also find that the 6900 XT has no issues with capacitors featuring a huge cluster of multi-layered ceramic capacitors or MLCC's for short.