AMD Raven Ridge APU Drivers Only Getting Quarterly Updates
---
---
---
Ron Perillo / 5 years ago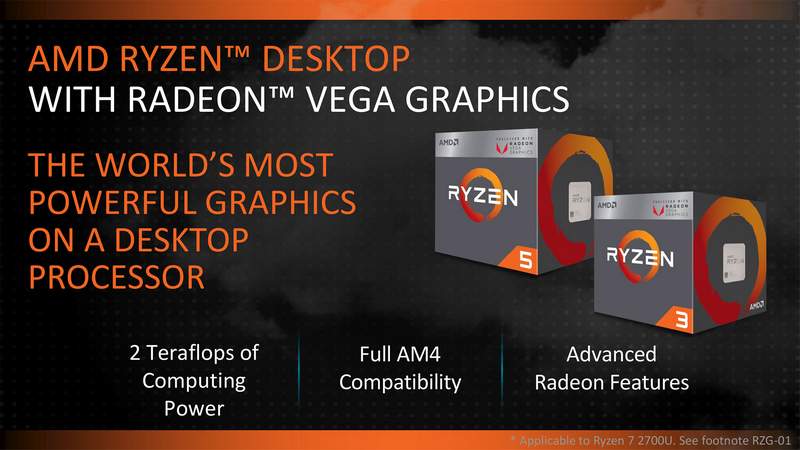 Less Driver Releases for APU Owners
Despite AMD's announcements of frequent driver releases for Radeon products, the same is unfortunately untrue for their Raven Ridge APUs. Despite having Radeon Vega graphics, AMD is confirming that Raven Ridge APUs are only going to get quarterly release dates. That is one release every three months, for a total of four releases a year.
The confirmation comes via the Overclockers UK forum where user RavenXXX2 asked: "How come there is no raven ridge support with the last two drivers? I thought they were now unified release."  The forum's resident AMD rep AMDMatt responds with "APU drivers are updated every 3 months as WHQL releases only."
What Does This Mean for AMD APUs?
This means that AMD Raven Ridge APU users need to wait longer for every bug fix and performance update required. This is unfortunate news for those who are primarily gaming on APU Vega graphics. Especially since there will not be optimal performance boost available with new games. AMDMatt's statement also implies that AMD is not going to devote resources to put APU drivers on the same release schedule with the discrete drivers.
Both the Ryzen 5 2400G and the Ryzen 3 2200G are capable gaming APUs. Although they fall shy of 30fps average for 1080p gaming, they perform decently at 720p. A few regular optimization tweaks would certainly benefit them greatly. Unfortunately, that won't be the case here.