AMD Releases Radeon Software Crimson ReLive 17.3.2 Optional Drivers
---
---
---
Samuel Wan / 6 years ago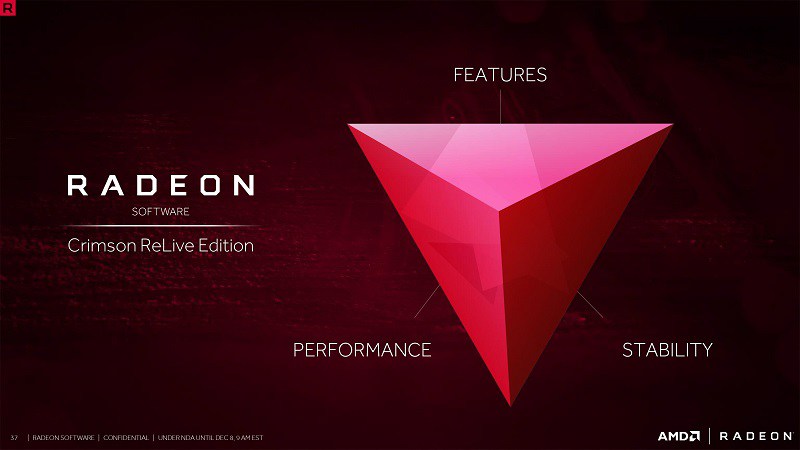 Following up on the WHQL update earlier in the month, AMD has released a new set of drivers. Radeon Software Crimson ReLive 17.3.2 is a so-called optional release, what AMD is now calling their beta releases. Due to the closely timed updates, the new driver doesn't add too much in terms of features and fixes but we can expect another release later this month.
The headline feature for 17.3.2 is support for Mass Effect: Andromeda. Compared to 17.3.1, the RX 480 performance is improved by 12%. The driver also adds a new AMD Optimized Tessellation Profile for the title. For other fixes, The Division gets fixes for texture corruption in DX 12 and For Honor has fixes for flickering and black screening when using a 4x Multi-GPU setup.
In terms of known issues, AMD has split them up between driver related issues and problems with Radeon ReLive. For driver problems, Tom Clancy's Ghost Recon Wildlands has quite a few issues with Multi-GPU setups. FreeSync Borderless Fullscreen mode and Radeon Settings are still having troubles with some gaming applications which limits their functionality.
Despite launching about 3 months ago, Radeon ReLive continues to have a lot of issues that remain. It seems that the list of issues for ReLive just continues go grow with some critical application breaking ones. Hopefully, AMD get ahead of these problems and make the feature more reliable and consistent.