AMD Reportedly Prepping Cut-Down RX 470s
---
---
---
Samuel Wan / 7 years ago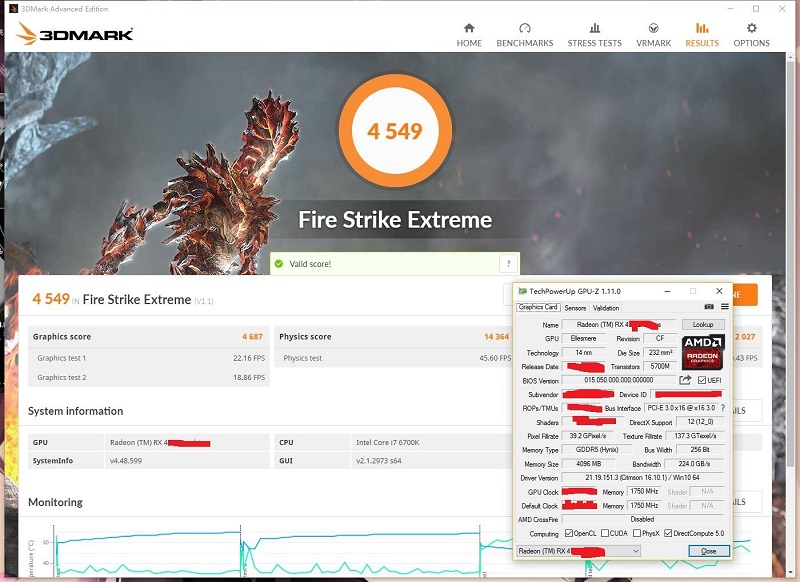 Earlier this month, word came out that AMD was planning on cutting the RX 470 MSRP by $10. The goal of the move was to counter Nvidia's GTX 1050 and GTX 1050Ti that have since launched. As it currently stands, there is a sizable price gap between the RX 470 at $169 and the RX 460 at $110 that the GTX 1050's can exploit. In a new report out today, it looks like AMD will be releasing a cut-down version of the RX 470 to do battle in this space.
According to the source, the cut-down model may be called the RX 470D. Using the same Polaris 10 GPU but with a further 256 shader disabled, it leaves us with 1792 GCN 4 shader cores clocked at 1226Mhz base. It also has the same 256bit bus memory bus with 4GB of GDDR5 VRAM clocked at 7Ghz. TDP is set at a relatively low 110W. It will be interesting to see if the released card will have these specifications and how much of the information is placeholders.
Another less credible leak has also suggested an RX 470 SE might be in the works. With even lower power consumption at 90W, this card features even fewer shaders with only 1536, with 96 TMUs and 24 ROPs. Yet another source is claiming that the card is called RX 465 so who know what the real name actually is. The big takeaway though is that AMD has something in the works ready to challenge the GTX 1050 Ti and given the specifications, it should have no problem fulfilling that role.