AMD Ryzen 7 Launch Slides Leaked
---
---
---
Samuel Wan / 5 years ago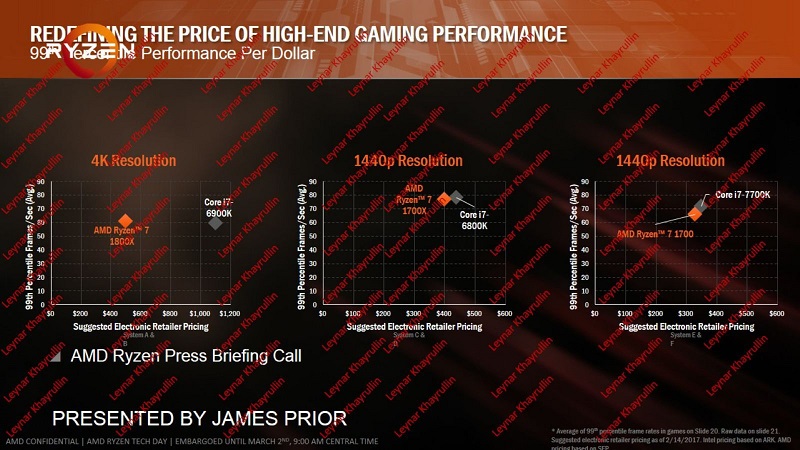 With less than 24 hours to go, AMD will finally launch their new Ryzen 7 processors. Based on the Zen architecture, the new CPUs are set to offer a massive 52% IPC over the best AMD currently offers. While AMD has revealed various aspects of the chips already, there are still quite a few holes to fill. Luckily for us, AMD's launch day slides have been leaked and they really show off the amazing work the company has done on their chips.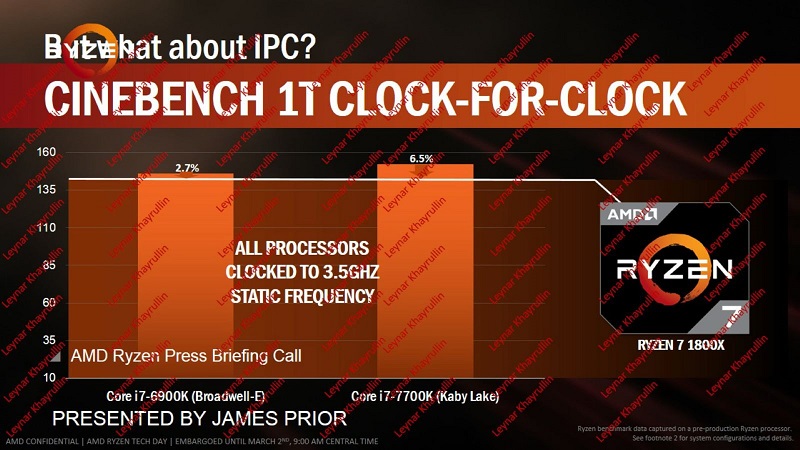 First up, we finally get a full IPC comparison against Intel's Kaby Lake. Clocked at the exact same 3.5 GHz, the Ryzen 1800X is a mere 2.7% slower than Broadwell-E i7 6900K and 6.5% slower than Kaby Lake i7 7700K. This is light years ahead of what AMD was pulling off with their current chips. Based off these numbers, AMD has managed to get Ryzen past Haswell level of IPC. With the additional 15% boost expected from Zen+, AMD could seize the IPC crown.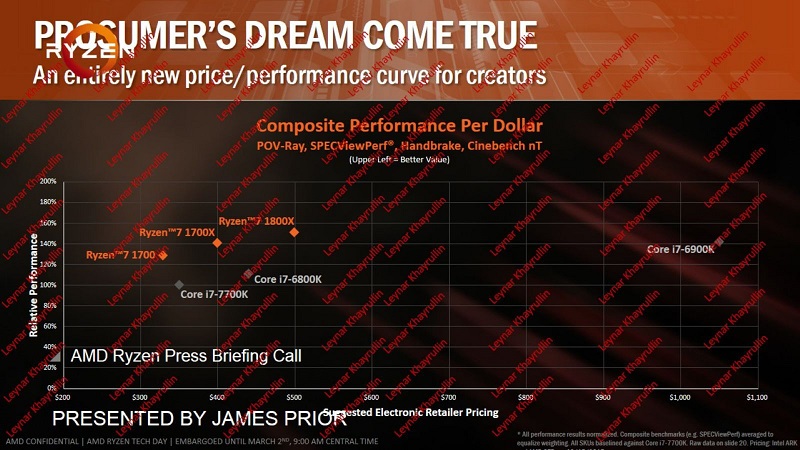 Due to the massive performance improvement and excellent pricing compared to Intel, the Ryzen processors are set to offer unprecedented band per buck. Across a suite of prosumer applications like Handbrake, the Ryzen CPUs dominate the price/performance metrics. This holds true even with gaming, with AMD holding its own against comparably priced chips.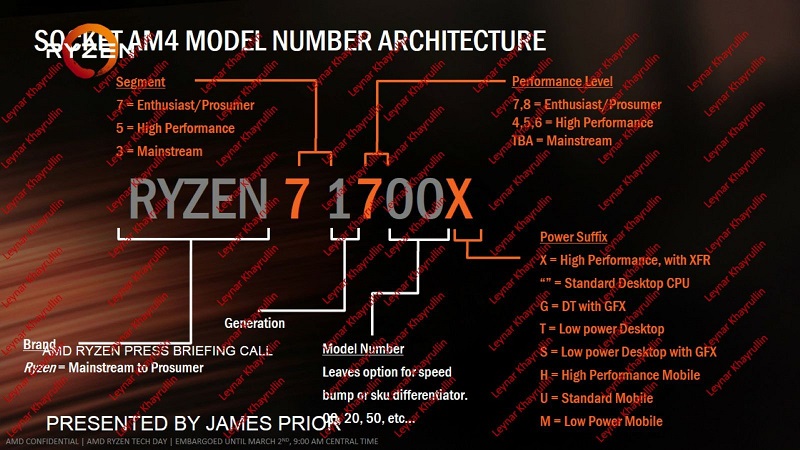 The launch slides also detail AMD's new naming scheme for their processors going forward. The brand comes first which is Ryzen in this case. That is followed by a segment indicator, 7 for Enthusiast, 5 for High Performance and 3 for Mainstream. The next number denotes generation and is followed by a number for performance level, 7/8 for Enthusiast, 4/5/6 for High Performance and TBA for Mainstream. The next two numbers will be used for SKU differentiation. Last of all, we have the power suffix, X for XFR+ High Performance, G for iGPU, T for low power, S for iGPU low power and H/U/M for high to low mobile performance.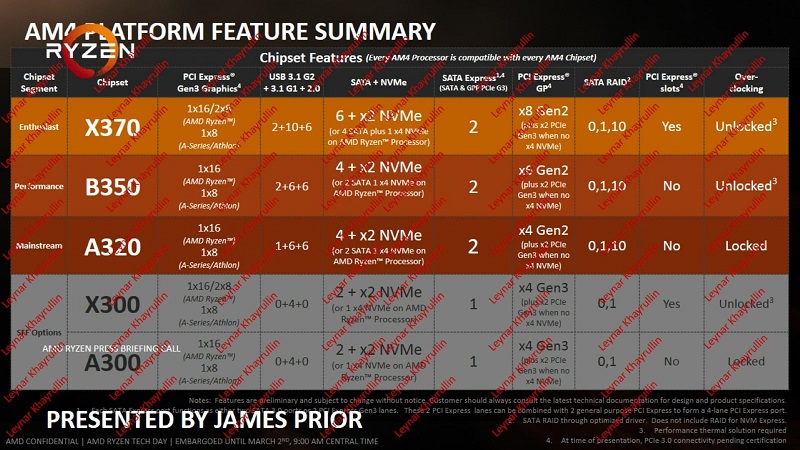 Wrapping things up, we also have more information on the different chipsets and the features they enable. Interestingly, it seems that XFR is dependant on chipset, with only the X300 and X370 enabling XFR. It seems true that all Ryzen processors feature XFR but X labelled ones will feature double the XFR range. Hopefully we will get more clarification on the PCIe layouts once Ryzen launches. Look forward to more coverage once the review NDA lifts tomorrow.