AMD Ryzen Zen 6-Core CPUs Unsurprisingly Exist
---
---
---
Samuel Wan / 6 years ago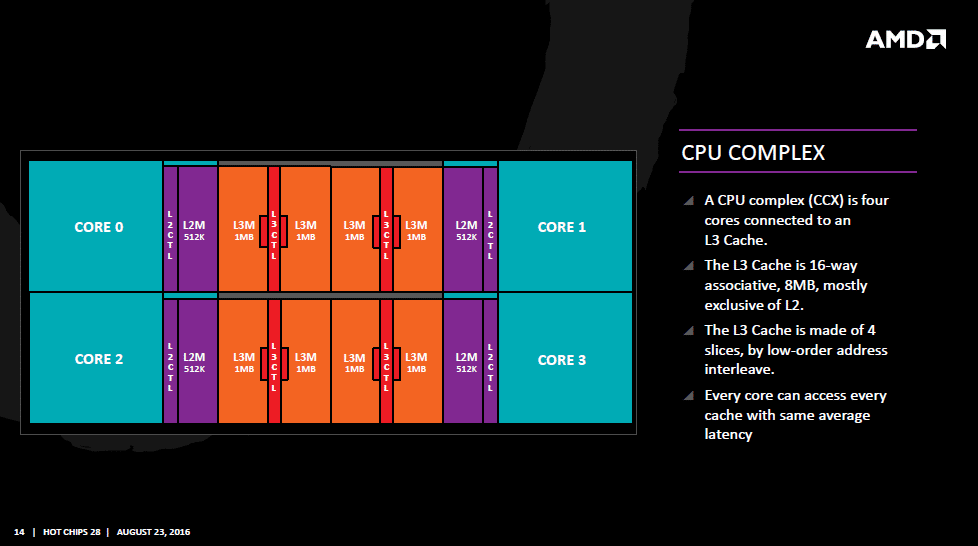 Earlier in the week, some reports started surfacing about the lack of 6 core variants of AMD's Ryzen CPUs being missing at launch. Some sources even when as far to say that hexacore Ryzen wouldn't even be made at all. Of course, that felt pretty absurd and illogical at the time and we dismissed that. Now it seems that more reliable sources have done some digging and have confirmed the existence of 6 core Ryzen.
According to CanardPC, the hexacore Ryzen chips are harvested from defective 8 core silicon. This is unsurprising as AMD is building their base chips in multiples of 4 core CCX. While no retail silicon has been spotted, the engineering samples out in the wild are pointing to a 3.3 GHz base clock speed.
From IO-Tech, we get a bit more detail about how the die harvesting works. With the new CCX architecture, the fundamental rule is that both CCX have to symmetrical. This means defective octa-cores can only have 1 defective core in each CCX for a 3+3 configuration. If there are two defective cores in a CCX, this means it would have to drop down to a quad core 2+2 configuration. The L3 cache can also be tweaked for either half or fully disabled.