AMD's E8860 Embedded GPU Offers 92% 3D Graphics Improvement and 768 GFLOPs
---
---
---
Gabriel Roşu / 7 years ago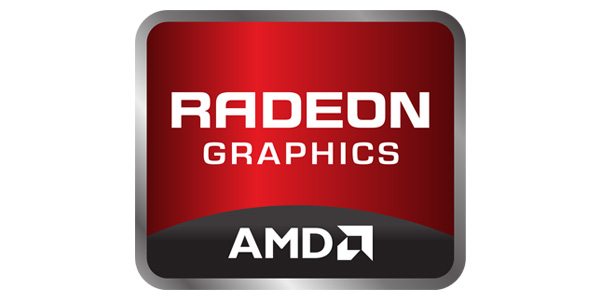 AMD has announced their first discrete graphics card based on Graphics Core Next architecture, the AMD Embedded Radeon E8860 codenamed "Adelaar", which is said to advance the visual growth and parallel processing capabilities of embedded applications.
Compared to its predecessor, the AMD E8860 is said to deliver 3D and 4K graphics to embedded devices, such as digital signage, commercial aerospace and conventional military, medical imaging, gaming machines, and other embedded applications, having a 33 percent higher single precision floating point over the previous generation.
Also, having an output of 768 GFLOPS (single precision), it enables the AMD E8860 to tackle the most complex parallel applications like terrain and weather mapping, facial and gesture recognition and biometric and DNA analysis.
"The demand for rich, vibrant graphics and enhanced parallel compute capabilities in embedded systems is greater than ever before, and is expected to continue to grow as we enter the Surround Computing era," said Scott Aylor, corporate vice president and general manager, AMD Embedded Solutions. "Legacy graphics no longer meet the needs of embedded solutions for today and tomorrow. With unprecedented performance-per-watt, the AMD E8860 GPU addresses the need to drive multi-displays, 3D and 4K content and GPGPU compute across small form factors, harsh environments and mission critical applications."
AMD's E8860 is said to feature 2GB of GDDR5 frame buffer having a 128-bit bus interface, advanced GPGPU capabilities for parallel processing, AMD APP technology and improved performance with 92 percent higher 3D graphics performance-per-watt than the previous generation, sporting a 2689 score in 3DMark 11. Other features span from the ability to have support for multiple displays with the help of AMD's Eyefinity technology, to support for DirectX 11.1, OpenGL 4.2 and OpenCL 1.2.
In terms of operating system support, the E8860 is stated to run on Microsoft Windows 7, Windows Embedded 7 Standard, Windows 8/8.1, Windows Embedded 8 Standard, Linux and real-time and safety-critical operating systems supported by CoreAVI's suite of embedded software drivers.
The AMD E8860 GPU is stated to have a seven-year longevity supply guarantee and is available as a mobile PCI Express module as well as a PCI Express add-in board. No price has been announced at the moment, though the GPU is said to start shipping in Q1, which most probably will be March.
Thank you Guru3D for providing us with this information