AMD's Radeon HD 7990 Gets Put Up On Ebay
---
---
---
Ryan Martin / 10 years ago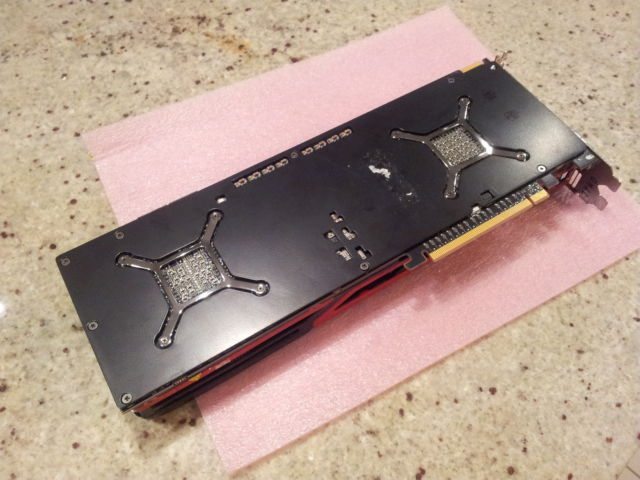 You would of thought that those select few who have been lucky enough to get their hands on an AMD HD 7990 engineering sample might be wanting to keep their hands on it….well you'd be wrong. Someone based in the USA, going by the eBay username "wowbagger1234" has listed an engineering sample of AMD's HD 7990 revealing the specifications to the world.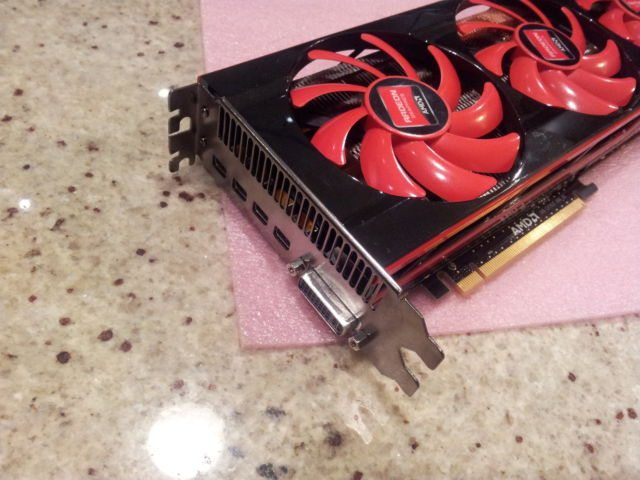 Interestingly the Radeon HD 7990 has the following specifications, some of which were already known and obvious but others that weren't, according to the eBay engineering sample has:
Two Tahiti GPUs

Direct X 11.1
PCI Express 3.0
950MHz Core Clock
1500MHz Memory Clock (6GHz effective)
Two 8 Pins – 375W TDP
2 X 3072MB of GDDR5
Dual Link DVI and 4 mini Displayports
Eyefinity support
Currently the item is running at $910 USD with $50 USD shipping and has 4 days 18 hours left on the auction. It certainly is a surprise to see the AMD HD 7990 on eBay and expect the price to go a lot higher than that when it finally sells.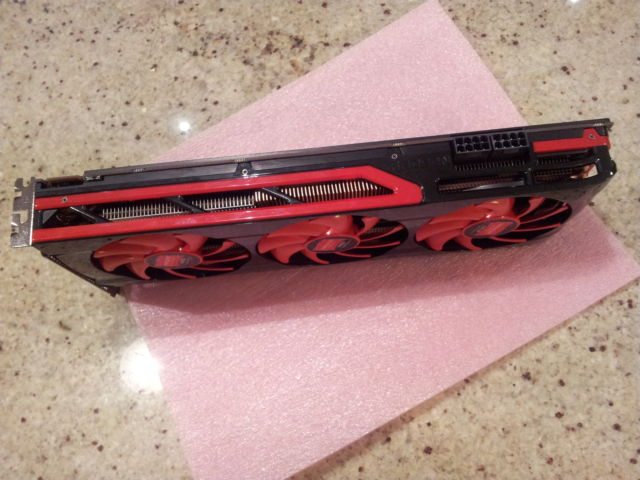 Should you win the auction you'll be one of the first to get your hands on the HD 7990 in the entire world, except all other industry insiders who have also had their own engineering samples. It won't have a warranty because this isn't an authorised sale by AMD under the normal terms of purchase. In fact selling engineering samples is very much frowned upon and no doubt AMD will go out of their way to find who's selling this and give them a slap on the wrists if necessary.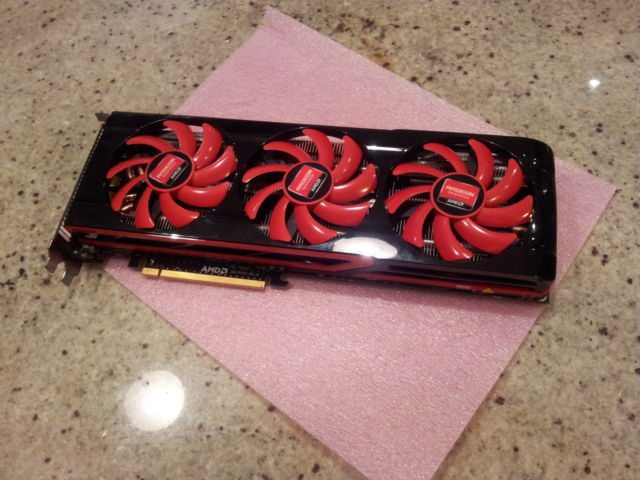 What are your thoughts on this crazy eBay listing?