America's Got Talent Choir Sings Song From Video Game
---
---
---
Mike Sanders / 4 years ago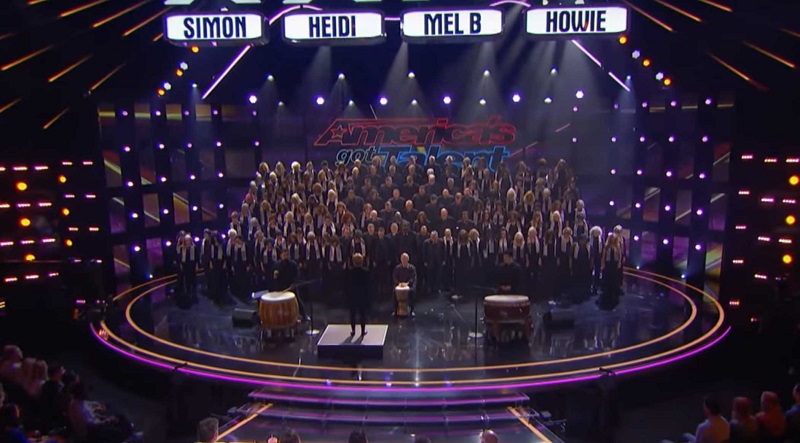 America's Got Talent Choir
Although I am not a bit watcher of reality TV, I do usually tend to catch a few glimpses of it. Usually due to my wife watching it while I do far more productive things like pallet loop a killer on Dead by Daylight. An act on the show though did manage to get my attention.
The Angel City Chorale choir, comprising of 145 members gave me an 'I know that song' moment from their performance. Not that I suspect many in the audience knew, but it actually a song from an exceptionally popular video game.
Name That Song (or Game)
I'm not going to spoil it for you. Hence why I haven't included the games name in the title or mentioned it. I have posted the video below for you to watch. If you can name the song or the game it is from, you win 100 eTeknix points (not-redeemable anywhere on the planet except for a little respect if you buy us a pint at the bar).
https://youtu.be/XStvwK6yKvs
Go Full Screen To Avoid Spoilers – There Will Be Spoilers Below!
So, while you might not have known that the song was called 'Baba Yetu' it is indeed one of the main themes from Civilisation 4. You know, that little game that you probably spend around 400 hours playing (with at least a quarter of those hours being past your planned bedtime).
A very inspiring and comforting tune. Just as Gandhi releases his nuclear arsenal upon you.
What Do We Think?
We love Civilisation and have spent far too much time playing most of the games in the series. I currently have Civ 6 squatting on my hard-drive begging me for just one more turn.
The good news is that this choir did get one more turn! They're through to the next round.
What song would you like to see them cover next? – Let us know in the comments!