Amiga A500 Mini Console Revealed!
---
---
---
Mike Sanders / 11 months ago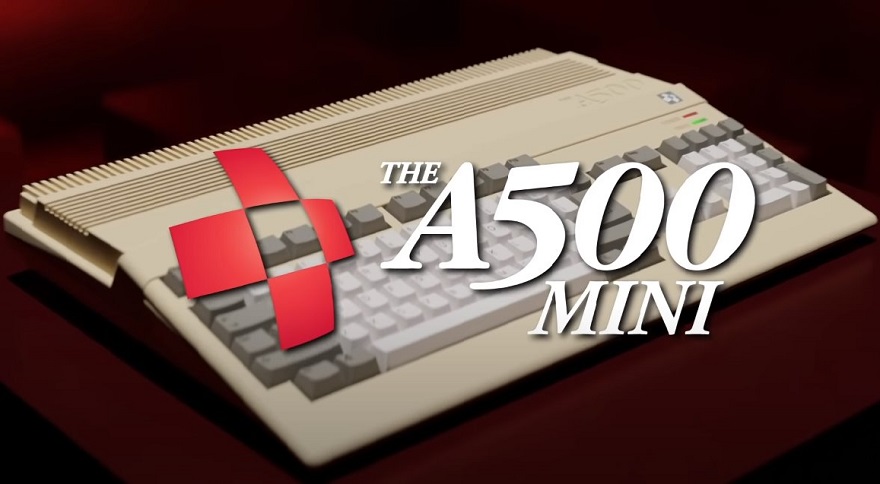 Some may think that the 'console wars' originally began with Nintendo and Sega. Others may think it really kicked off when Sony and Microsoft went toe to me. For me, though, and in something that perhaps gives my age away, my generation's biggest playground console wars were between the Atari ST and the Amiga 500. With the latter eventually winning out, I daresay that many of you reading this are already having more than a few nostalgic memories and perhaps wish you still had your old Amiga A500 for a bit of retro gaming fun! – Well, following an official Twitter post, we actually have confirmation that an Amiga A500 Mini console is on the way, and better still, it's coming packed with lots of great games and retro accessories.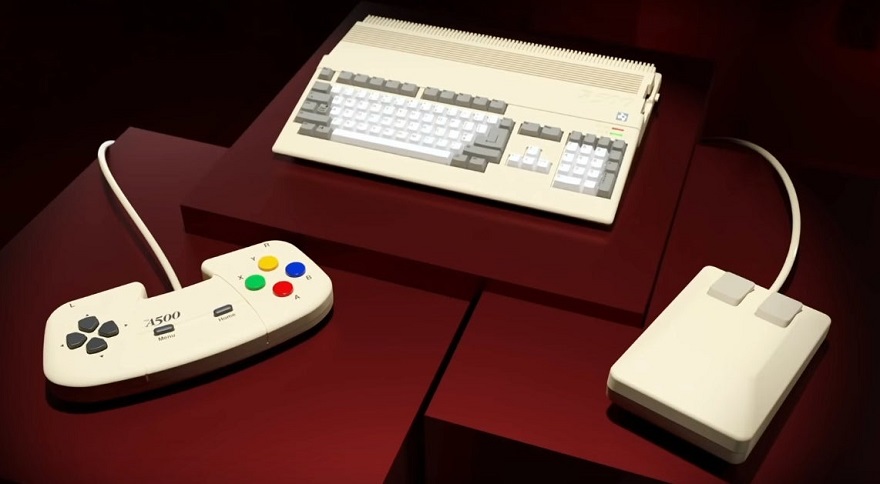 Amiga A500 Mini
The mini-console will feature a scaled-down replica of the original system and come with an authentic style mouse and a controller. Although I stand to be corrected, the controller design looks more akin to what came with later Amiga systems such as the A1200 and CD32 (probably a good decision though, as the stick controllers were not exactly amazing). Designed to be performance comparable to the original A500, the only moderate upgrade seen in this system is utilising the more powerful graphics adaptor seen in the A1200.
If that wasn't enough, it will also come out of the box with 25 pre-installed games. At the time of writing, the following titles for the Amiga A500 Mini have been confirmed as:
Alien Breed 3D
Another World
ATR: All Terrain Racing
Battle Chess
Cadaver
Kick Off 2
Pinball Dreams
Simon The Sorcerer
Speedball 2: Brutal Deluxe
The Chaos Engine
Worms: The Director's Cut
Zool: Ninja Of The ''Nth'' Dimension
If you're not too impressed with that current line-up, however, fret ye not. It has already been confirmed that the system will provide full USB compatibility so you can massively expand your catalogue with no problems whatsoever. Well, other than obtaining the ROM files.
Price & Availability
At the time of writing, there is no firm confirmed release date for the Amiga A500 Mini beyond early 2022. As such, I'm already hugely disappointed that this can't go on my Christmas list. – With a price of £119.99/€129.99/$139.99/$199.99, however, while certainly not cheap, it's not a huge expense either. With a particular highlight being the inclusion of a mouse and the ability to pretty much play any Amiga game on it, I can see this quite possibly being one of the most popular 'mini' console variants to date. Let's hope that these are actually produced in some decent quantities, unlike the NES and SNES classic!
For more information and the latest updates, you can check out the official Amiga A500 Mini Twitter channel via the link here!
What do you think? – Let us know in the comments!