Anonymous Hackers Target Bieber For Wearing Their Mask – Major Embarrasment
---
---
---
Ryan Martin / 10 years ago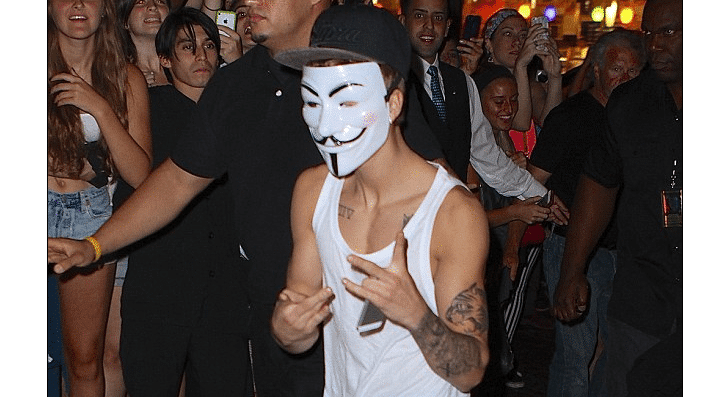 The Anonymous Guy Fawkes mask is a symbol of resistance, the Hacktivist movement and online cyber-protest as well as sometimes even cyber-crime. But what does it become when "teenage pop sensation" Justin Bieber starts wearing it? Well evidently it doesn't become anything positive because Anonymous are already calling people to go after Justin Bieber for "making a mockery" of the Anonymous mask.
"Greetings citizens of the world we are Anonymous! It has come to our attention that Justin Bieber has made mockery of Anonymous. We now unite and make it known to Justin that Anonymous are not to be taken lightly"
In the event created by Anonymous they have pledged to "go after" Justin Bieber's Facebook page(s), his Twitter page(s), his PR companies and any personal email addresses they can find. "#OPButtHurtForBieber" as the campaign is called intends to show Justin Bieber that he should never be seen in public again wearing the Anonymous mask.
Do you think it is fair that Anonymous have targeted Justin Bieber?
Image courtesy of 247PapsTV / Splash News